New Nikon & Canon Mirrorless Macro Lenses for Underwater Photography
These new macro lenses could bring huge improvements to macro photography!
With the debut of Nikon's new Z mount and Canon's new RF mount, exciting progress is being made in the realm of underwater macro photography. Both mirrorless full frame lens mounts feature a wider diameter than older DSLR lens mounts as well as a shorter flange distance. This means the rear optical element of Z and RF lenses can be placed closer to the camera sensor, resulting in fewer artifacts, less aberration, and significantly sharper corners in your images (i.e., better image quality). In the past year alone, we have seen the announcement of four new macro lenses from Canon and Nikon that could change the way underwater photographers take photographs. That being said, two of these lens options likely will not be very effective underwater. So let's go over some new macro lenses and why they may or may not be great for underwater photography.
Two New Promising New Tools for Underwater Photography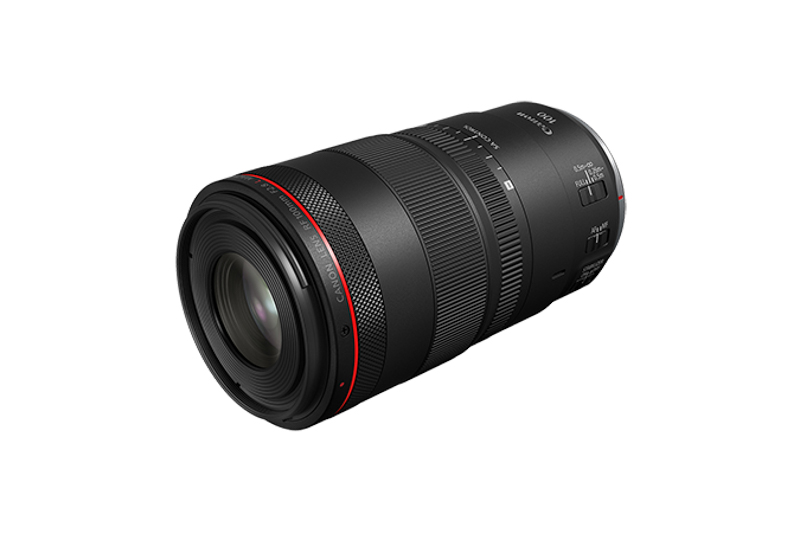 Canon RF 100mm f/2.8 L Macro IS USM: A Supermacro 1.4X Macro Lens with a Spherical Aberration Control Ring
The Canon RF 100mm f/2.8 Macro Lens is not your standard macro lens. Canon has gone out of their way to create a lens where the user has complete control over almost every aspect of the optics. "Control rings" are the name of the game with this lens, including a built-in control ring for spherical aberration (SA). Spherical aberration affects the quality of your bokeh, with the control ring allowing you to give your bokeh harder or softer edges. A control like this has been a dream for many creative photographers and will certainly give some underwater Canon shooters much more creative ability in their fish and critter portraits. The SA control ring will have the largest effect at 0.38m to 1m, so it may end up not being useful in many underwater shooters that need to focus at a closer distance. With the lens shipping this month, we can't wait to take it in the water and find out how effective the SA control ring really is!
The magnification on the Canon RF 100mm goes beyond the standard 1:1 macro and into the supermacro territory with a magnification of 1.4X! This means you'll be able to get tighter photographs or smaller subjects - expanding your horizons as a macro photographer.
The Canon RF 100mm macro also promises to reduce focus breathing with quieter autofocus. And with up to 5 stops of optical image stabilization, Canon mirrorless video shooters should seriously consider upgrading to the RF 100 Macro if they already shoot with the EF 100mm macro and the EF-EOS R adapter. If you are thinking about shooting video with the RF 100mm macro and using Canon's dual pixel autofocus, it's difficult to say how much of an improvement there will be in the focus breathing. But with the optical stabilization and the IBIS systems found in the Canon R5 and R6, we are confident in saying that the RF 100mm macro will be a great lens for handheld macro video.
The autofocus system in this lens is an internal high-speed dual Nano USM system. We think it will be the quickest performing macro autofocus system on the market when combined with a quick focusing camera like the Canon EOS R5 and R6. Because all focusing happens internally and there is no moving focusing barrel, it will be a great option for underwater photography.
Finally, the Canon RF 100mm f/2.8 macro is equipped with a control ring that is able to change exposure compensation, shutter speed, aperture, or ISO. We do not yet know which housing brands will have compatibility for this control ring, so be sure to contact the experts at Bluewater Photo to help you figure this out.
U.S. MSRP: $1399
Canon RF 100mm Macro Lens Specifications
17 optical elements in 13 groups
maximum aperture: f/2.8
minimum aperture: f/32
1.4X magnification
Super Spectra Coating
fluorine coating on front element
Control ring, focus ring, and Spherical Aberration (SA) control ring
Dust and weather resistant
5 stops of optical stabilization
reduced focus breathing
quieter autofocus
Minimum Focusing Distance @ 1.4X magnification: 10.2" (0.26m)
Working distance @ 1.4X magnification: 3.4" (8.6 cm)
Dimensions: 5.8" L X 3.2" D
Weight: 25.8 ox (730g)
RF mount
Compatible Cameras: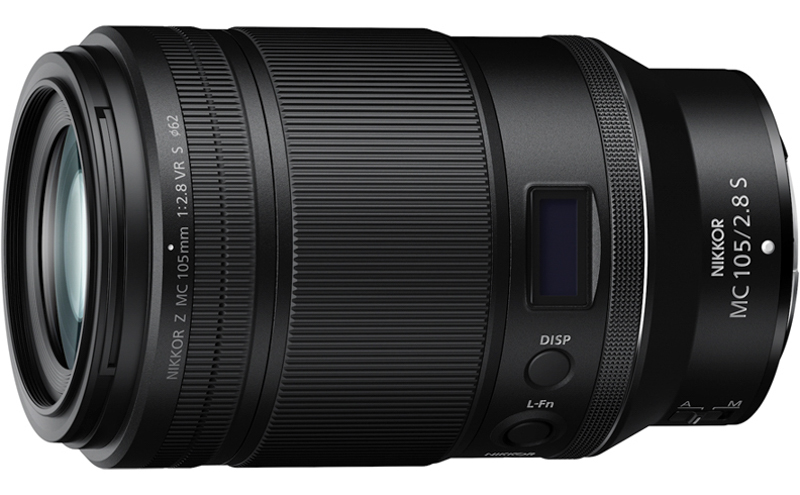 Nikon Z MC 105mm f/2.8 VR S Macro Lens: Sharper Image Quality Than the F Mount Lens
While not as groundbreaking as the Canon RF 100mm macro, the Nikon Z 105mm f/2.8 VR Macro Lens is still a very effective macro lens worthy of Nikon's best optics and most advanced technology. In fact, we bought one of these lenses as soon as they hit the market and can't wait to get it underwater! So far it would seem, that the image quality is indeed shaper than the original Nikon F mount 105mm macro. We have seen side by side comparisons of both lenses from some online reviewers that confirms this as well. Overall we think the optical quality of the bokeh is different from the original F mount lens as well. It's a little softer and more blended which creates more background seperation from the subject. Whether or not, this is your style is up to you. In-focus subjects themselves are rendered sharper than the original lens.
The Nano crystal coat and ARNEO coat on the lens reduces some ghostand flaring affects. This can be good for photographers shooting in high contrast situations - partcularly when you're trying to snoot a white subject against a black background. Though I noticed minimal chromatic aberration from the original F mount lens, the Z mount 105mm macro should produce even less.
Overall, the lens design of the Z mount 105mm is a decade ahead of the original F mount lens - as it should be. To start, the lens is virtually silent, and quicker too. No one is going argue against quicker autofocus on a macro lens! In our initial tests, we noticed that there is less hunting for focus, though the lens can get stuck on a certain focal plane at times. Because the Z 105mm macro focuses internally, it's an ideal candidate for underwater photography.
An LCD display on the lens can show you aperture, reproduction ratio, or distance form the subject. Though it isn't useful for underwater photography, it is aesthetically pleasing. The focus limiter has been modified so that there are only options to use the full focal range or a close focus range. Finally, there is a built in control ring on the lens for an additional control. This control ring will likely not be compatible with underwater housings, but be sure to contact the experts at Bluewater Photo to help you figure this out.
U.S. MSRP: $999.95
Nikon Z MC 105mm f/2.8 VR S Macro Lens Specifications
16 optical lens elements in 11 groups
maximum aperture: f/2.8
minimum aperture: f/32
focus limiting switch with two positions: Full (infinity to 0.29m) and 0.5m to 0.29m
Super Integrated coating, fluorine coating, nano crystal coat, ARNEO coat
fluorine coating
Control ring
Dust and weather resistant
4.5 stops of optical stabilization (VR reduction)
quieter autofocus
Minimum Focusing Distance: 0.96 ft (0.29m)
Dimensions: 5.6" L X 3.4" D
Weight: 22.3 oz (630g)
Z mount
Compatible Cameras:
Two More Promising Macro Lenses (But Not the Best Options for Underwater Photography)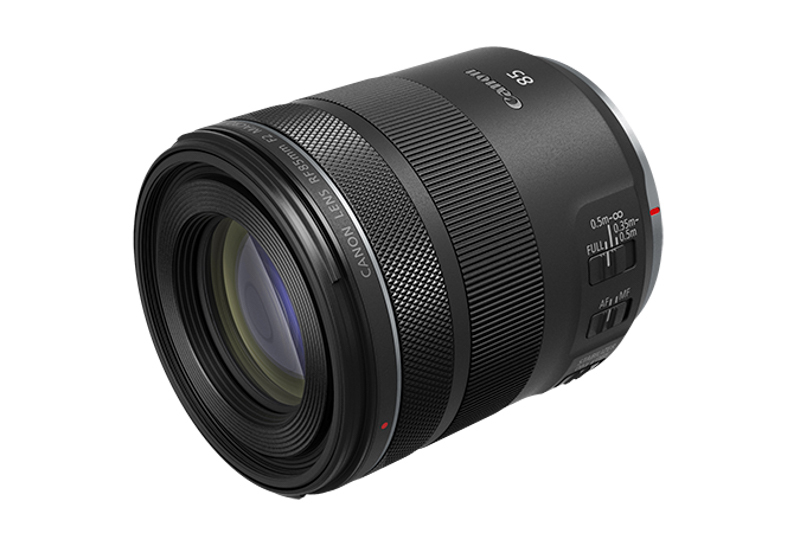 Canon RF 85mm f/2 Macro IS STM
The Canon RF 85mm f/2 macro IS STM is a fast lens, but alas not the ideal option for underwater photography. The lens features 5 stops of optical stabilization, a control ring, and a light build. While the image quality from the lens is as you might expect from an RF lens, the Achille's heal is the moving focusing barrel. When a lens has a moving focusing barrel, its autofocus speed is reduced and it can no longer fit directly behind the glass of a port - reducing optical quality and the potential to work with wet optical devices. For this reason, we do not recommend this lens for underwater photography.
U.S. MSRP: $599.99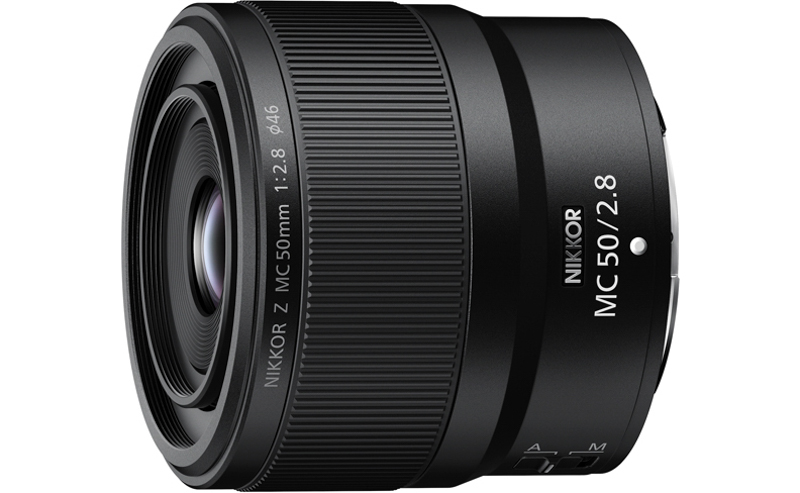 Nikon Z MC 50mm f/2.8 Macro
As with other Nikkor Z mount lenses, the edge-to-edge sharpness in images produced by the Nikon Z 50mm f/2.8 macro make it an excellent portrait and macro lens with exceptional image quality. That being said, it suffers the same Achille's heal as the Canon RF 85mm macro - it has an extendable focusing barrel. With reduced autofocusing speeds and likely poor compatibility with ports, we also don't recommend this lens for underwater photography.
U.S. MSRP: $649.95
Should I Upgrade?
Unlike most lens updates, because the Nikon Z 105mm macro and the Canon RF 100mm macro represent new lens mounts that produce better image quality, it makes sense to upgrade to either of these lenses if you are using a camera that supports either mount. The Canon RF 100mm macro is a significant improvement from the Canon EF 100mm macro with novel technology that truly will help you as a macro photographer. With a greater than 1 to 1 reproduction ratio, you'll be able to capture new subjects and the SA control ring gives you full control over your bokeh. Any Canon macro shooter should seriously consider dropping their DSLR, picking up a Canon mirrorless camera and taking advantage of this incredible lens. The Nikon Z 105mm macro on the other hand is a less noticeable but still significant upgrade. With better autofocus and overall sharper image quality, it will give you the best possible macro image you could capture with a Nikon lens. Will it be a noticeable difference to a non-professional? Not always. But if you like softer bokeh and are a bit of a pixel peeper, you'll be happy with the Nikon Z 105mm macro.
SUPPORT THE UNDERWATER PHOTOGRAPHY GUIDE:
The Best Service & Prices on u/w Photo Gear
Visit Bluewater Photo & Video for all your underwater photography and video gear. Click, or call the team at (310) 633-5052 for expert advice!
---
The Best Pricing, Service & Expert Advice to Book your Dive Trips
Bluewater Travel is your full-service scuba travel agency. Let our expert advisers plan and book your next dive vacation. Run by divers, for divers.
---