Sony a6100 Underwater Review
A full review of the Sony a6100's underwater performance, new features, and updates to the a6000
The Sony a6100 is the new budget model in Sony's popular APS-C sensor mirrorless line of camera. Its announcement is just another in an already prolific year for Sony which featured the release of the Sony a6400, Sony a7R IV, Sony RX100 VII, and the Sony a6600. While the camera is really only an upgrade to the Sony a6000 and performs below recent models like the Sony a6400 and a6600, it is a very viable option for anyone looking for a cropped sensor mirrorless camera with amazing image quality on a budget. If you are already invested in another camera in the Sony a6000 line, then this camera might not be worth the switch. However, if you're looking for a capable mid-range mirrorless camera at a low price point, the a6100 might just be the best option out there!
New features available in the camera are sure to be welcomed by underwater photographers. Sony has a reputation for outdoing other companies by introducing new technologies and anchoring them into every subsequent model – whereas Canon or Nikon might drop features in their mid or low range cameras.
Status: Available Now
U.S. MSRP Sony a6100: $750
---
Purchase the Sony A6100 Camera, Housing, and Packages at Bluewater Photo:
Ikelite Sony a6100 Underwater Housing
Fantasea Sony a6100 Underwater Housing
Nauticam Sony a6100 Underwater Housing
---
Jump to Section:
Sony a6100 Specs | Sony a6100 vs Sony a6000 | Key Features
a6100 for Underwater Photo and Video | Best Lenses | Underwater Housings
---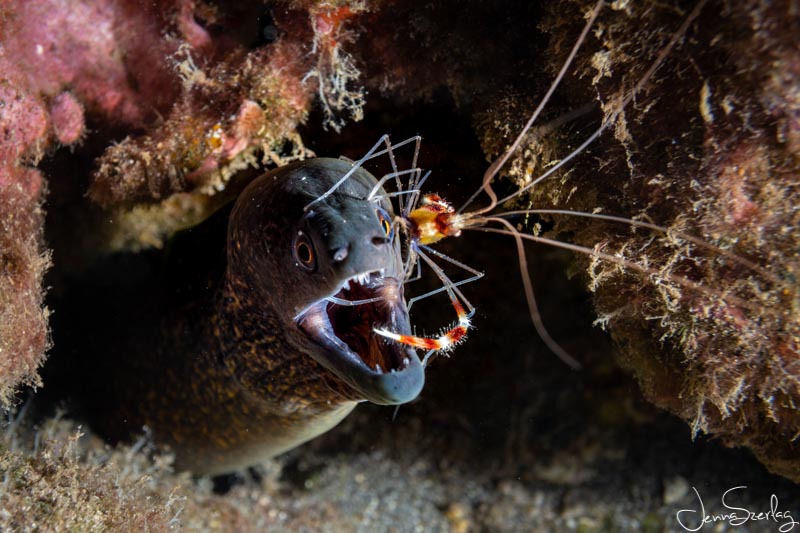 Sony a6100 Camera Specifications
• 24.2 megapixel APS-C CMOS Sensor
• 0.02 second autofocus acquisition – contrast-phase detect hybrid AF system
• 425 phase detection AF points and an equal number of contrast detect AF points
• Real time AF tracking, including Animal Eye AF
• Native ISO Range of 100-32000
• 1/160 sec sync speed with flash
• 380 shot battery life
• 1.0 cm electronic viewfinder (limited underwater application)
• 4K @30fps video, 1080p @ 120fps
• No picture profiles
• No 5 axis in-body image-stabilization
• Supports E-Mount lenses
• 4.75" X 2.75" X 2.375"
• Weight: 396 grams
Key Upgrades from the Sony a6000
• Processing: Sony a6100 sensor has a front-end LSI chip for better processing and a new BIONZ X processor
• Sony a6100 outputs in 14-bit RAW
• Sony a6100 has a slightly expanded ISO range (ISO 100-32000, up from ISO 100-25600)
• Updated AF system: 425 contrast and 425 phase detect AF points. Real time AF tracking, animal eye AF
• Faster focus acquisition
• Massive video upgrade from Sony a6000: The a6100 can now shoot 4K @30p whereas the a6000 could only shoot 1080p @ 60 fps
• Touch LCD
• Built-in intervalometer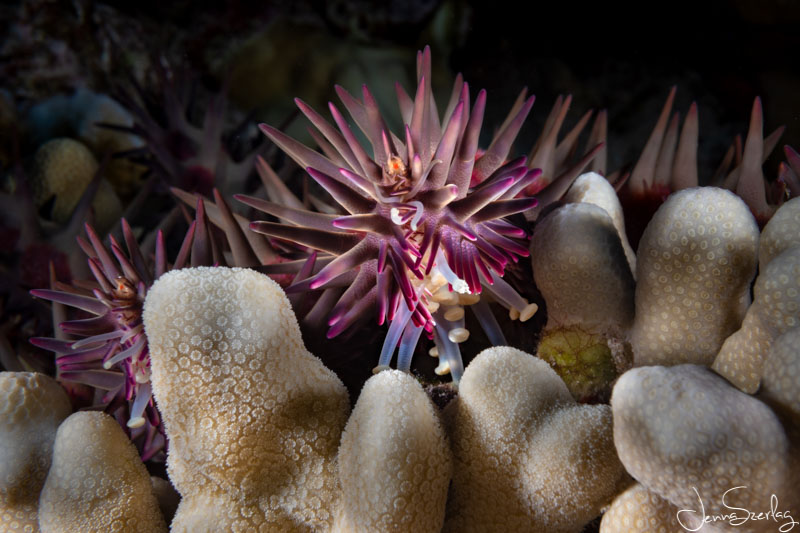 Sony a6100 Vs Sony a6000
The Sony a6000 has been a viable camera for the last five years, and remains so today. However, the a6100 is certainly the better option. The largest differences between the two cameras is the processing power, video system, and AF system. The a6100 is equipped with a front-end LSI chip and a BIONZ X processor for quicker processing.
Like the Sony a6400, the a6100 has been updated with Sony's top of the line autofocus system. In addition to the large increase in the number of contrast detect AF points, the a6600 features updated AF tracking, including animal eye AF.
Video on the a6100 has been modernized shooting the 4K @ 30p video standard that is now ubiquitous today. Unfortunately, the a6100 does not offer any Log picture profiles which are used by video shooters for capturing better dynamic range. This could be a deal breaker for underwater videographers who want to color grade their footage.
Sony a6100 Key Features
Body and Build
The Sony a6100 is built very similar to other cameras in the a6000 line. The body is solid, compact, and weather-sealed for moisture and dust, adding an extra layer of protection underwater. The menu system is going to be a little clunky as a Sony menu, but not something that takes too much learning to get used to.
Image Quality
As with other cameras in the a6000 line, the image quality on this camera is excellent. An aps-c sensor is going to yield more detail than popular and smaller four-thirds sensor mirrorless cameras. It's a great alternative if you don't want to invest in full frame, but perhaps this camera is getting a little to close to the price of the Sony a7III.
Because the ISO range was expanded from the A6000, we are hoping low light performance and dynamic range will be improved from an already great system. But only our underwater tests will be able to confirm this.
Auto Focus and Autofocus Tracking
The Sony a6100's autofocus is one of the best topside AF systems in the world, but Sony cameras often perform differently underwater. At times underwater it almost focused too fast where it would choose partical floating in the water instead of the subject and fire of the shot quickly. One of the most notable improvements from the Sony a6000 is the improved AF tracking including the exciting new animal eye AF. One of the often followed "rules" of underwater photography is to have your subject's eyes in focus. Theoretically, AF tracking should make keeping the eyes in focus and easy endeavor – even with moving subjects. When we tried this with the a6100 underwater, the animal eye AF was slow to engage even on larger animal eye's such as an eel. There was more success using a fixed focal point and then moving to properly compose the image.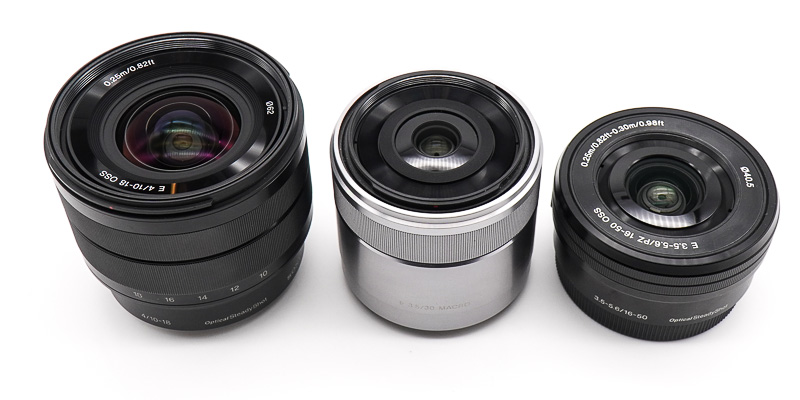 Sony a6100 Best Lenses
Macro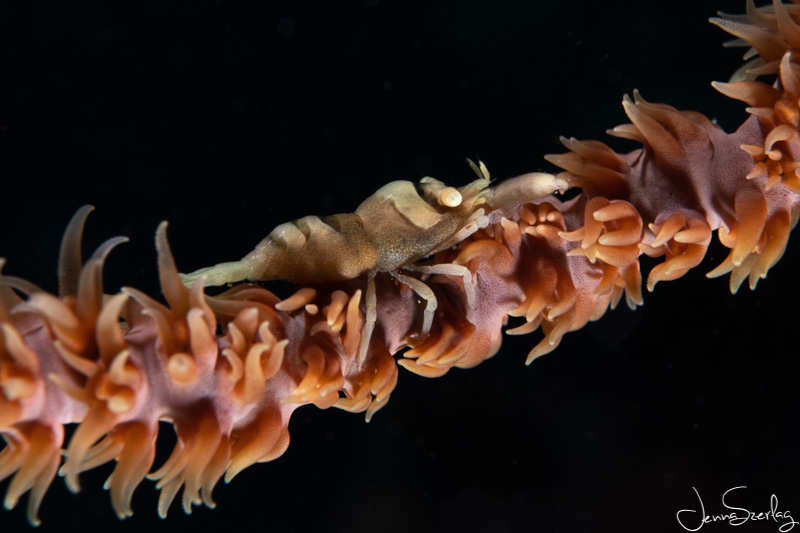 Standard / Mid-Range
Wide-Angle
Fisheye
Recommended Topside Sony Lenses
We all know Sony lenses are great for underwater photography, but that's not all they're good for. Below you'll find our favorite lenses for shooting on dry land.
Telephoto
Sony 600mm F4 FE GM OSS - Excellent for shooting nature and sports, this is one of the best lenses Sony make.
Sony 200-600mm F5.6-6.3 FE GM OSS - A more affordable option than the 600mm F4 if you're looking for a telephoto lens with a little more versatility in its focal range.
Wide-Angle
Sony 12-24mm F4 FE Wide-Angle - Perfect for landscapes and other times when the goal is to get as much in the frame as possible.
Sony a6100 Underwater Housings
A wide range of housing options for the a6100 will be available from most major underwater housing manufacturers. Ikelite has released their 200DLM/A and we anticipate housings from Fantasea, Nauticam and more!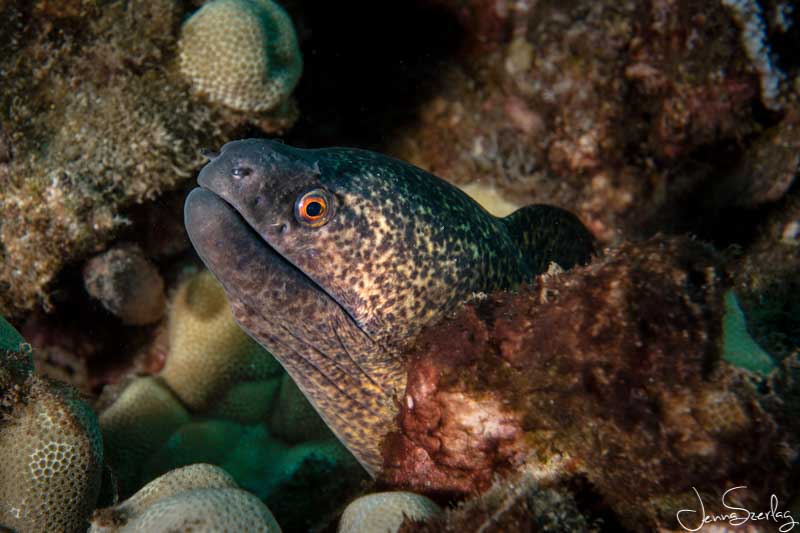 Conclusions
The Sony a6000 camera line has always been a unique option for underwater photographers in that it offers an excellent aps-c mirrorless option with housings from many manufacturers at a low price point. For photographers looking for pro and semi-pro image quality at an affordable price, this is the line of cameras most underwater photographers look at. The a6100 is certainly what underwater photographers are looking for when considering their budget, unlike the more expensive Sony a6600. The Sony a6100 is certainly a nice upgrade to the Sony a6000 featuring one of the world's top autofocus systems, beautiful dynamic range, and 24.2 MP of APS-C level detail.
---
Purchase the Sony A6100 Camera, Housing, and Packages at Bluewater Photo:
Ikelite Sony a6100 Underwater Housing
Fantasea Sony a6100 Underwater Housing
Nauticam Sony a6100 Underwater Housing
---
SUPPORT THE UNDERWATER PHOTOGRAPHY GUIDE:
The Best Service & Prices on u/w Photo Gear
Visit Bluewater Photo & Video for all your underwater photography and video gear. Click, or call the team at (310) 633-5052 for expert advice!
---
The Best Pricing, Service & Expert Advice to Book your Dive Trips
Bluewater Travel is your full-service scuba travel agency. Let our expert advisers plan and book your next dive vacation. Run by divers, for divers.
---