Sony RX100 VII Review
The Sony RX100 VII's performs great underwater! Sony made spectacular updates to autofocus and burst shooting...
Sony is known for updating their hugely popular RX100 compact camera line on a yearly basis, so the recent release of the Sony RX100 VII did not come as much of a surprise. However, the RX100 VII announcement followed hard hitting camera announcements from Sony including the Sony A7R IV and the Sony a6400 – both game-changing cameras in the full frame mirrorless and mid-range/budget mirrorless fields.
Is the RX100 VII, Sony's lucky number 7 for underwater photography? Well, the timing was certainly lucky. The announcement of the RX100 VII follows exciting innovations from Sony in autofocus and burst shooting. These new technologies have been integrated into Sony's higher end cameras such as the A9, A6600, and A7R IV and are now generously adapted to the RX100 VII. With an improved autofocus tracking system, including animal eye autofocus, the Sony RX100 VII is going to be a top choice for underwater photographers shooting compact cameras. You won't find more useful technology for photographing fish and other underwater creatures on any other compact camera. Other upgrades include burst shooting without blackout (great for photographing quick critters like dolphins and schools of fish) and improved low light capability with a lower native ISO.
As with the recent announcement of the Olympus TG-6, the Sony RX100 VII is mostly a firmware update. The camera is essentially the same as the Sony RX100 VI in all other aspects. That being said, for underwater photography, the RX100 VII is going to be a must-have camera for anyone who wants an easy and accurate underwater shooting experience.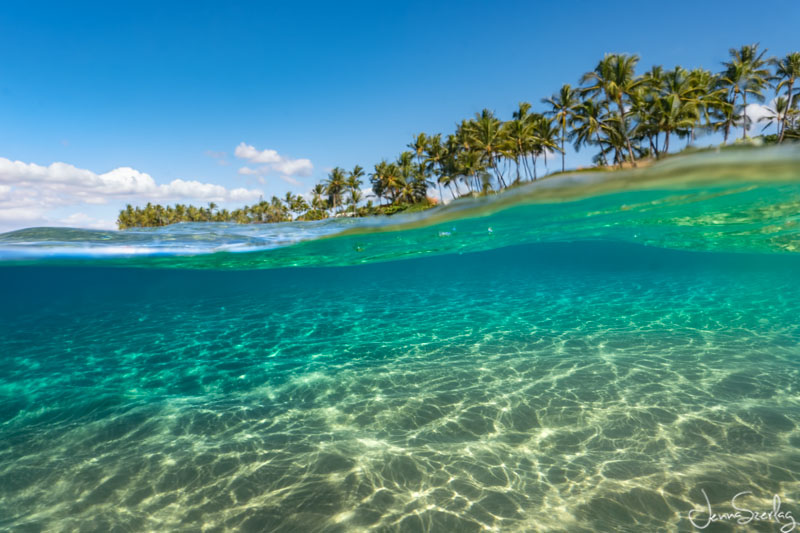 Staus: Available Now!
U.S. MSRP Sony RX100 VII: $1,299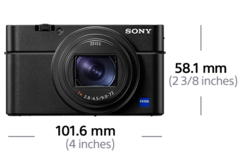 ---
Jump to Section
RX100 VII vs RX100 VI | Specifications | Key Features
RX100 VII for Underwater Photo and Video | Who Should Buy? | Underwater Lenses
Underwater Housings | Underwater Settings | Conclusions
---
Purchase the Sony RX100 VII Camera, Housing, and Packages at Bluewater Photo:
Ikelite Sony RX100 VII Underwater Housing
Nauticam Sony RX100 VII Underwater Housing
Fantasea Sony RX100 VII Limited Edition Housing
---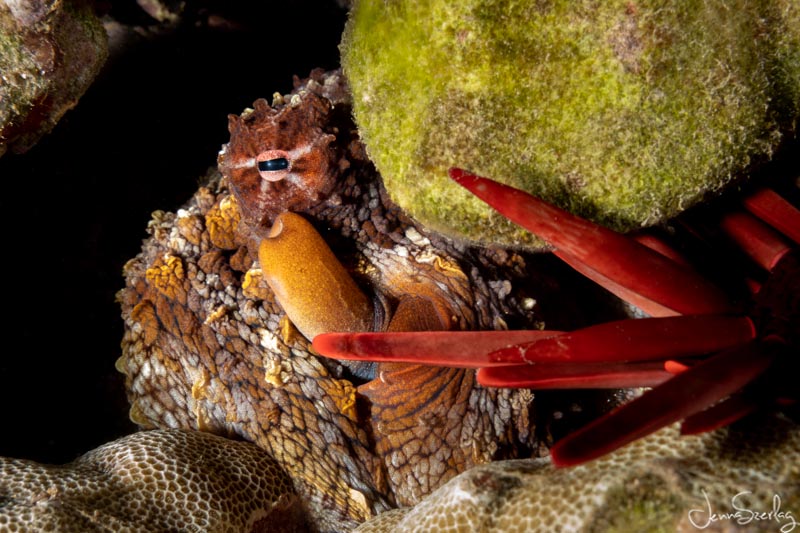 Sony RX100 VII Compared with RX100 VI
As a whole, the Sony RX100 VII only has a few key differences from the RX100 VI. Physically, the cameras are almost exactly the same. The RX100 VII is compatible in some RX100 VI housings, but not all. The RX100 VII is compatible with Ikelite and Fantasea RX100 VI housings.
There are a couple of hardware differences between the two models. The most apparent is the addition of a microphone jack which is an exciting development for vloggers. The sensor and processor have also been updated to improve readout speed.
On the firmware side, exciting updates from the RX100 VI for underwater photography include a native ISO of 100, no blackout in burst mode, more phase and contrast detection autofocus points, improved autofocus (AF) capability and AF tracking, eye AF (including animal eye AF) for photo and video, Active SteadyShot mode (electronic image stabilization) for video, unlimited recording time in 4K, and vertical video recording. Although the hardware updates are lackluster, we have to admit, the firmware updates are exciting for both photo and video. As with any other technology, these improvements come at a price – The RX100 VII is about $100 more than the RX100 VI.

Sony RX100 VII Specifications
Key Upgrades from the Sony RX100 VI
• Updated sensor and BIONZ X processor
• Microphone jack
• 357 phase detection and 425 contrast detection autofocus points!
• World's fasted AF acquisition speed of 0.02 seconds.
• Improved autofocus tracking including Animal Eye AF tracking – for photo and video
• 20fps burst mode (down from 24 fps burst in the RX100 VI) without blackout
• 90fps burst mode for 7 frames
• Unlimited 4K recording time (though the camera can get hot)
• Active SteadyShot mode for video shooting (electronic image stabilization)
• 90fps burst for 7 frames
• Timelapse with interval shooting
• Native ISO range of 100 – 12800 (RX100 VI was 125-12800)
Additional Key Sony RX100 VII Specs
• 1-inch 20.1 MP stacked CMOS sensor
• BIONZ X processor
• Built-in 24-200mm (equivalent) f/2.8-4.5 zoom lens – same as the RX100 VI
• Electronic shutter up to 1/32000s
• 4K video with full pixel readout (no pixel binning)
• S-LOG2, S-Log3, and HLG picture profiles
• Pop-up EVF (2.36 million dots)
• No more built-in ND filter
• Tilting touch screen LCD
• Wifi and Bluetooth capability
• Weight: 302g (0.67lb)
• Size: 4.02" X 2.28" X 1.69"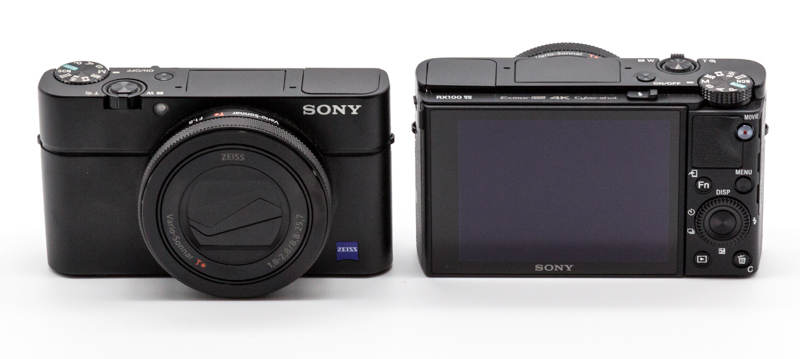 Sony RX100 VII Key Features
Body and Build
As we've mentioned before, the body and build of the RX100 VII is essentially the same as the RX100 VI. For a camera of such caliber, the Sony RX100 VII is amazingly compact – weighing in at 2/3rd of a pound. At this size it is a great camera for traveling if you don't want to lug around a lot of gear and lenses. The RX100 VII also fits into compact underwater camera housings that are far smaller than larger mirrorless and DSLR housings. The RX100 VII is a fairly sturdy camera though it doesn't have much of a grip so it can be a little slippery to handle.
Enhanced Optical Zoom
As with the RX100 VI, the VII features a new 24-200mm f/2.8-4.5 lens. The optical quality on this lens is excellent and capable of producing stunning, detailed macro and super-macro images. This is especially true when it's paired with a we macro lens like the Bluewater +7 and the Nauticam CMC. You will not find any other series of compact camera that offers macro and supermacro images at this level of quality.
Unfortunately, enhanced zoom capability comes with underwater challenges. When the lens is zoomed all the way in, it extends farther than most underwater port systems for compact cameras. Therefor, as with the RX100 VI, you will need a separate long port for shooting macro and a shorter wide port for shooting wide angle. If you would like to shoot macro and wide angle with the same port, on the same dive, then we recommend checking out the Sony RX100 V and VA.
Improved Autofocus Capability
The Sony RX100 VII really shines when it comes to autofocus – causing Sony and many others to dub the camera "the mini A9." Indeed, all the best of Sony's autofocus technology has been incorporated into this camera. First, Sony provided the RX100 VII with a massive update in the number of AF points – it now has 357 phase detect and 425 contrast detection AF points! Sony is claiming that the RX100 VII also has the world's fastest AF acquisition speed at 0.02 seconds.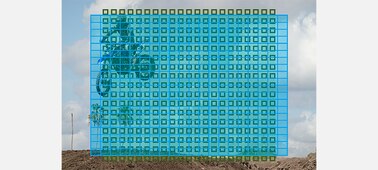 The RX100 VII puts these AF points to use. It now includes realtime autofocus tracking with Eye AF and animal eye AF tracking! This will be extremely useful for underwater photographers photographing quick reef fish and other underwater critters. We tried the animal eye AF on the Sony a6400. It worked great in some cases and not great in others. We found that it was actually extremely useful in macro photography.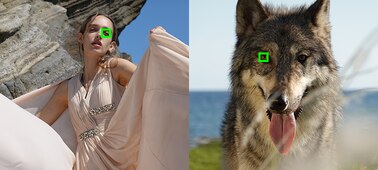 Burst Shooting
The Sony RX100 VII's burst shooting can capture 20 frames per second with continuous autofocus and no blackout. This means that you will see a continuous image on your LCD or EVF as you shoot! Sony also included a new burst shooting mode that can capture 90fps RAW files for 7 frames. Although this doesn't seem too useful for underwater photography (except when shooting fast schools of fish), not having blackout is great for properly composing and capturing action. It's worth the loss of 4 fps from the RX100 VI. If you are looking to shoot quick pelagic animals and action shots of dolphins, sharks, and schools of fish, the RX100 VII will do a great job.
Improved Video Capability
The RX100 VII's improved video capability is just as exciting as improvements to autofocus – especially for underwater video shooters. As with the RX100 VI, the RX100 VII takes beautiful 4K video footage with a full pixel readout and no pixel binning. It can now record indefinitely in 4K (at the risk of getting hot). Autofocus improvements apply to video as well including realtime AF tracking and animal eye AF. Sony also introduced and Active SteadyShot mode for video shooting which is essentially electronic image stabilization.
Improved Low Light Performance
Another welcomed benefit for underwater photography is the RX100 VII's improved lowlight performance. The benefits aren't huge from the RX100 VI, however you can now shoot a native ISO range of 100 – 12800. This translates to better dynamic range underwater, which means even more details when you're shooting sunballs, reefscapes, and other wide angle photos.
Sony RX100 VII for Underwater Photography
The Sony RX100 VII is a great choice as the highest end compact camera available for underwater photography. Underwater photographers will get the same tried and true image quality as other recent models in the RX100 line with massive improvements in autofocus and burst shooting. This will only make it easier to capture every underwater moment, no matter the speed!
We had a blast shooting it in Maui, Hawaii. The image quality was beautiful and detailed, though the focus acquisition is still a little slow compared to higher end Sony models like the Sony A6100 and Sony A7R IV. The RX100 VII really exceeds in the middle and supermacro focal ranges, due to it's long focal length lens. The long focal length means that the camera has a longer minimum focusing distance which can make macro photography tricky, unless you use a wet macro lens. If you want to shoot both wide and macro photos in the same dive with wet lenses than we recommend using the RX100 V/VA, which doesn't have quite as long of a focal length lens. For supermacro photgoraphy, the RX100 VII excels.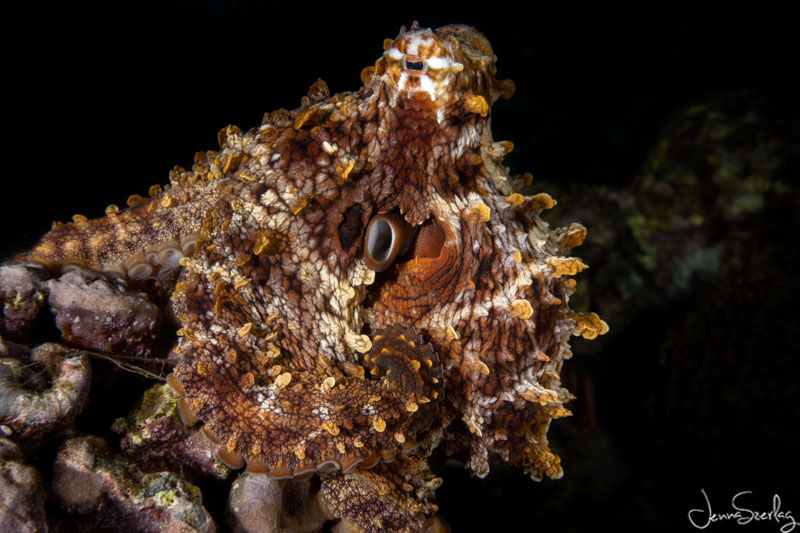 Sony RX100 VII for Underwater Video
Underwater video is really where the RX100 VII is going to shine. Autofocus improvements and realtime AF tracking in video is going to make it a breeze to follow your subjects through submarine canyons and across eelgrass beds no matter the swimming speeds. Without any recording limit in 4K, you won't have to worry about your video shutting off.
Is it worth the price?
This brings us to the downside of the RX100 VII – the price tag. Like the RX100 VI, the Sony RX100 VII is retailing at $1200. It is significantly more expensive than the Sony RX100 V and VA, the Canon G7X Mark III, the Olympus TG-6, and even the Sony a6100. With a price range equivalent to some mirrorless cameras (albeit without lenses), it might be a better option consider going mirrorless. However, that mid-range market has also shrunk. At this price point the Sony a6100 and Canon SL3 are probably the best options.
If you are looking for just any compact camera to use underwater, then we recommend the G7X Mark III and the Olympus TG-6. If you are looking for a small camera with amazing image quality than the Sony RX100 VII is the camera for you. Go with the RX100 V/VA if you are looking for a camera that can take both wide and macro on the same dive.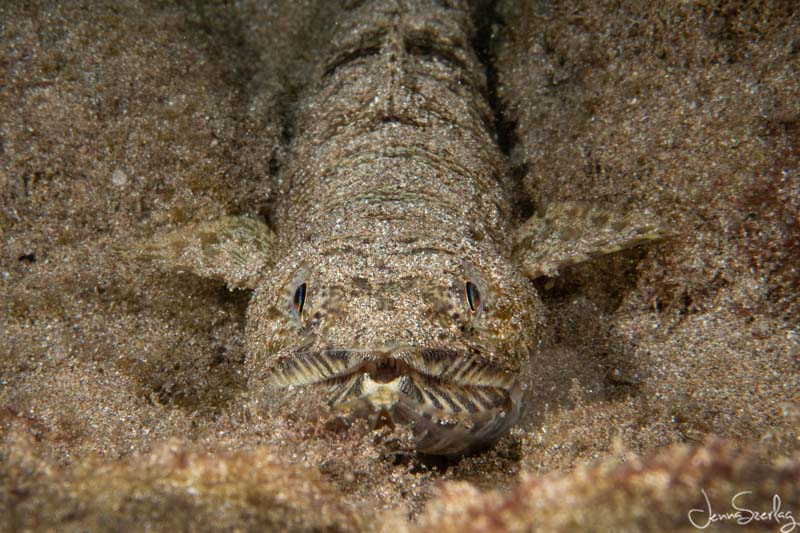 Who Should Consider Purchasing the Sony RX100 VII?
Macro photographers. The RX100 VII is a macro and supermacro powerhouse. The zoom and detail is unbeatable when compared to other compact cameras, except the Sony RX100 VI.
Underwater videographers are sure to benefit from the RX100 VII's upgrades to autofocus and 4K recording time. With amazing animal eye AF and realtime AF tracking available in video, the results are sure to be spectacular, even with moving objects.
Underwater photographers who shoot quick subjects like pelagic animals, dolphins, sharks, whales, and schools of fish will benefit from the lack of blackout in burst shooting modes. 20fps is very fast. Combined with great autofocus, it's easy to capture anything swimming by.
Best Lenses for the Sony RX100 VII
As we mentioned before, due to the extension of the lens when fully zoomed in, different ports are necessary when shooting with macro or wide-angle wet lenses and the RX100 VII. This means that the type of wet lenses used will need to chosen prior to diving and limits the diver to shooting either macro or wide-angle during a dive – not both.
Macro
Macro wet lenses allow you to get even closer and more detailed photos than the already capable 200 mm zoom on the RX100 VI. A strong diopter such as the Nauticam Super Macro Converter or the Kraken KRL-03 +12 can be a great way to open up the realm of super macro photography. Going for something with a little less magnification such as the Bluewater +7 is an easier option for beginner macro photographers.
Bluewater +7 Macro Lens - The Bluewater +7 is a high-quality two-element macro lens made of optical glass. It is UV-coated and anti-reflective. It offers a much cheaper price point than the Nauticam lenses, although it also offers slightly less magnification. Slightly less magnification is great if you are just starting out in the world of macro photography. The zoom capability of the RX100 VI is very good, so this can be all that you need to take beautiful macro photos. Bluewater +7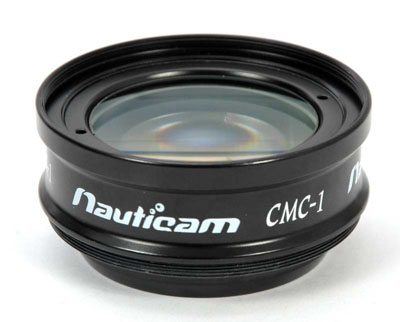 Nauticam Compact Macro Converters (CMC-1 & CMC-2) - Both Nauticam CMC lenses offer amazing sharpness, with varying strengths of magnification. 4.5 & 2.8 average magnification respectively, it's great to have both within your quiver of lenses for maximum versatility while diving and shooting macro. Nauticam CMC-2 or Nauticam CMC 1.These are the highest quality macro lenses for taking supermacro images with the RX100 VI.
Wide Angle
Without a wide angle wet lens, compact cameras tend to struggle in the area of wide angle underwater photography. A wide angle wet lens allows the photographer to take photos with a wider field of view and get closer for more color and detail in the image.
Fantasea UWL-09 Wide Angle Lens - This wide-angle option provides a great 130-degree Field of View, allowing you to switch over to wide angle for reefscapes, large animals coming in close, etc. Image results are sharp from corner to corner with minimal abberations. In addition, the lens will focus through out the zoom range of your camera.
Kraken Sports KRL-01 - The KRL-01 was designed to work with a variety of cameras at 24mm focal length, and features full zoom through capability. It has a multi-layer BBAR coating for anti-reflection and improved optical clarity. It is even compatible with micro 4/3 and full frame cameras, providing a great choice for anyone who may upgrade in the future. The KRL-01 offers a whopping 145-degree filed of view!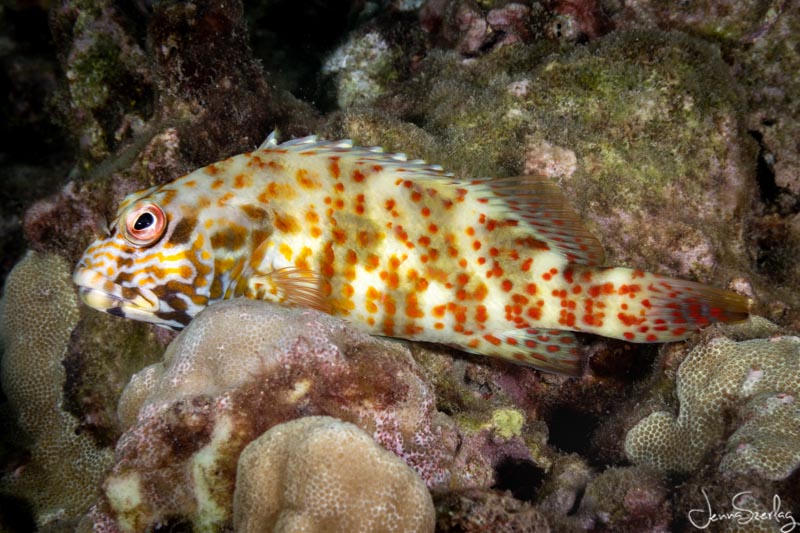 Underwater Housings for the Sony RX100 VII
Due to its similarity in size, weight, and build, the Sony RX100 VII is compatible with Sony RX100 VI housings from Ikelite and Fantasea. Housings are now available from top brands like Nauticam, Fantasea, and Ikelite.
Nauticam housings are crafted from high quality aluminum, with controls and dials designed for great ergonomics. This housing features the N50 standard port system which allows for a full range of zoom with the lens. This compact port system allows the shooter to change ports like a Mirrorless or DSLR camera, in order to achieve the best quality optics underwater.
Price: $1,150
Additional Nauticam Housing Accessories:
The Nauticam N50 Short Port with Bayonet Mount is designed to allow for fast port changes underwater when using a camera housing with the N50 port system and wet lenses such as the WWL-1 and CMC along with the Nauticam bayonet system. A short port is necessary for these wet lenses as the normal N50 port that is included with the housing is long enough for the full range of zoom, but too long for wet wide angle lenses.
Price: $180
The original Nauticam N50 Short Port is great for threading wet wide angle lenses such as the AOI UWL-09 and Kraken KRL-01 onto your RX100 VI Nauticam Housing for amazing wide angle images. The thread is 67mm, and fits with many wet wide angle lenses. A short port is necessary for these wet lenses as the normal N50 port that is included with the housing is long enough for the full range of zoom, but too long for wet wide angle lenses
Price: $180
Price: $220
If you're a macro junkie, Nauticam's flip diopter holder will enable you to capture amazing macro photographs with underwater diopters. The diopter screws into a universal 67mm thread and is flipped in front or away from the port at will.
Price: $220
This housing is crafted from lightweight, strong ABS Polycarbonate and ready for any in or near water use such as scuba diving, pool photography, surf photography and more.The Sony RX100 VII has an extended zoom lens in addition to many other new features. To make it useable underwater with such a long zoom range, Ikelite has developed a removeable port for the Ikelite Sony RX100 VII Underwater Housing.
Price: $ 495
The Ikelite Wide Angle Port M67 for Sony RX100 Mark VI and VII Underwater Housings is designed to be used with your wet lenses for capturing beautiful wide angle scenes - like reefs and big animals like sharks. It also has a shorter port length and can be used for both wide angle and macro wet lenses. The camera cannot be zoomed past 70mm with this port.
Price: $180
The Ikelite macro adapter allows for the attachment of 67mm threaded macro wet lenses to the Ikelite RX100 VII housing. The adapter slides onto the front of the existing lens port without modification. As the adapter may be removed and replaced while underwater, there is no limit to the camera's zoom capabilities. This is the perfect accessory for taking beautiful close up images underwater of small creatures - especially super macro photos!
Price: $64.95
The Ikelite WD-4 Wide Angle Dome is a useful tool to convert your standard RX100 VII Ikelite flat port to a wide angle dome port. This port simply slides onto the standard port of the Ikelite housing— no modification to or replacement of the housing's original port is necessary. The WD-4 can be removed and replaced underwater so there is no limit to the camera's zoom or macro capabilities. Approximately 3/4 of the camera's zoom range can be used with the dome in place. The dome is great for wide angle photography as it corrects for the magnifying affect of a flat port in water.
Price: $299.95
The Fanstasea RX100 VII housing is an excellent underwater housing for the Sony RX100 Mark VII camera. Fantasea has been known to produce robust, sturdy, and lightweight underwater housings at an affordable price. They design their underwater housings to have great ergonomics.
Price: $399.99 - on sale at Bluewater for $359.95!
Underwater Settings for the Sony RX100 VII
Check that these key function are set on your camera menu before diving with the Sony RX100 VII:
The most important menu setting is to make sure the AF Illuminator is turned off, otherwise your camera will have trouble focusing once inside the underwater housing.
Select Raw & JPEG so that you can easily share JPEGs but also edit RAW files more effectively
Select AVCHD for video file setting
Set creative style to vivid if you want more reds to come out underwater in your JPEG or neutral if you will be editing all your files
Turn on Auto Review if you want to view each photo immediately after capturing it. The suggested time is 2 seconds.
Flash mode: fill flash, flash compensation to 0.0
Red Eye Reduction: off
Memory Recall Function: Due to the RX100 VII's amazing zoom capability, when in a housing in a standard port, the lens can actually hit the port glass when zoomed in all the way. Using the memory recall function you can set the camera so that it "remembers" specific zoom levels and does not hit the port.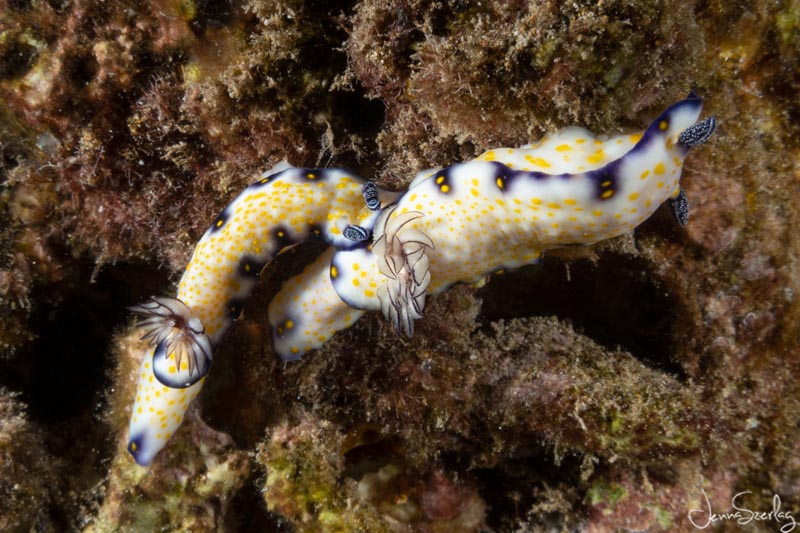 Shooting Macro
Remember that apterture controls your depth of field, choosing a larger number aperture will mean more of the image will be in focus. For starting settings on the RX100 VI we recommend at least F8. In addition we always recommend using a focus light when shooting macro in order to help your camera lock focus more quickly and accurately.
Best Macro Settings with a strobe (no wet lens):
Manual Mode
Auto White Balance
F8
1/500s
ISO 80
Make sure you are zoomed out all the way for best focusing and image quality. If using a strobe, Auto White Balance delivers accurate color balance - just remember to set the internal flash to forced flash mode and your strobe to TTL (or manual if you're comfortable with more adjustments).
Remember that shooting at an aperture of F8 will allow for much of the subject to be in focus. You can also experiment with opening the aperture down to F2.8 for a shallow depth of field.
Best Super Macro Settings with a strobe (using a wet lens):
When shooting with a macro diopter, you will want to zoom in to create as much magnification as possible of the subject. Because of the increased magnification, stop down the aperture to create more depth of field. Our recommended starting settings are:
Manual Mode
Auto White Balance
F11
1/500s
ISO 80
Shooting Wide Angle
Remember that shutter speed controls the amount of ambient light in the photograph. The faster the shutter speed, the less light in the background. This is important primarily when shooting wide angle with a strobe. Zoom the camera all the way out and get closer to your subject for best lighting. Shooting with a wet wide lens* allows you to get a wider field of view while being very close to your subject and is recommended for the best wide angle shots.
*Some wet wide lenses may vignette on the RX100 VII (dark corners), if this is the case zoom in as little as possible until the vignetting is gone.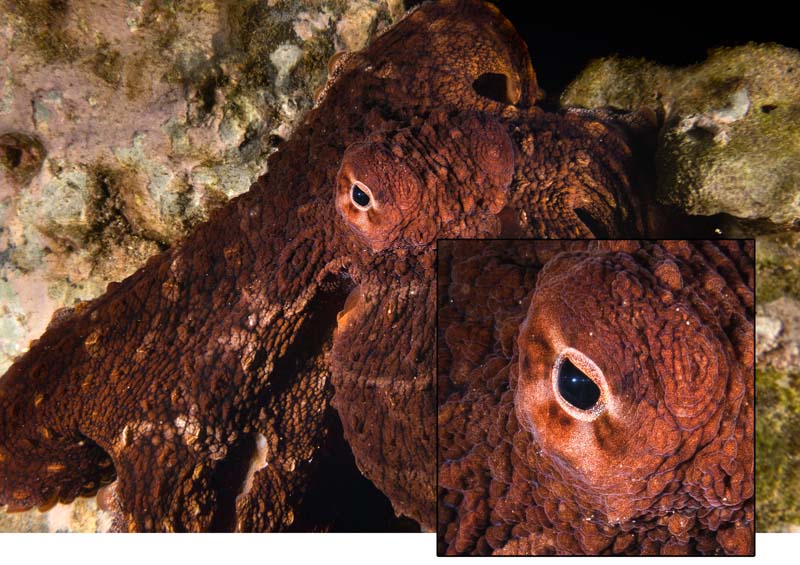 Overall, the image quality is best when zoomed all the way out at 24mm. The Sony RX100 VII closest focal range is just over 3" which is considerably close without a macro wet lens attached. Getting close to your subject also allows for the best lighting as it gives the strobes the power to light your subject without having to travel far through the water column.
Best Wide Angle Starting Settings, with a Strobe:
Manual Mode
Auto White Balance
F6.3
1/125s
ISO 80
Camera on Forced Flash (not auto or it may not flash!)
Strobe on TTL (auto controls) or Manual with Preflash (adjust power as needed)
TIP: Use strobe power to control the light on your subject, adjust shutter speed to control the light in the background.
Shooting Wide Angle with Ambient Light:
Adjust your aperture and shutter speed from the settings above to properly expose the foreground (ie: let in more light).
Shoot with the sun behind you for better colors and less shadows.
For shooting creative wide-angle such as a sunburst or silhouette, stop down the aperture to F11 and/or increase your shutter speed to 1/1000s or faster. This will decrease the light entering the camera and help freeze the water to capture stunning sun rays.
Sony is clearly the most innovative camera company of 2019, and the release of the RX100 VII has been no exception. Many recent innovations have been shared universally among Sony cameras, a rare quality for a camera manufacturer. Although the RX100 VII isn't much of a hardware upgrade like its predecessor was, it bridges the gap between high-end compact cameras and professional systems with professional level autofocus and video capability. Yes, it's an expensive camera. But you are going to get your value for the money. So if you are looking for something small to take with you on your adventures that gives you a clear improvement in quality and ease of use from other compact cameras, the RX100 VII is the camera for you.
SUPPORT THE UNDERWATER PHOTOGRAPHY GUIDE:
The Best Service & Prices on u/w Photo Gear
Visit Bluewater Photo & Video for all your underwater photography and video gear. Click, or call the team at (310) 633-5052 for expert advice!
---
The Best Pricing, Service & Expert Advice to Book your Dive Trips
Bluewater Travel is your full-service scuba travel agency. Let our expert advisers plan and book your next dive vacation. Run by divers, for divers.
---