2021 Ocean Art Contest Winners
Winning Images from the 10th Annual Ocean Art Underwater Photo Contest
This year's Ocean Art underwater photography competition celebrates a decade in the search for the world's best photos of marine life behavior, unique portraits of intriguing underwater critters, and images that instill an urgency for conserving our invaluable subsurface planet.
Competition was fierce with photographers from 81 countries entering countless images. In the end, over $35,000 in sponsored prizes have been awarded - making the Ocean Art prize value among the highest in the world. This incredible assortment of photos could not have been possible without the help of our generous sponsors who have had to navigate a changing travel and dive industry. Please take a moment to note our sponsors below and keep them in mind as you shop for underwater photo gear or dive travel.
Winners were asked to rank their prize choices and were awarded one prize based on the total points earned from all their winning photos.
We would also like to extend our gratitude to our world-renowned judges Tony Wu, Mark Stickland, and Marty Snyderman, and Bluewater Photo and Bluewater Travel for their utmost support. Click here to view the judges comments for Ocean Art 2021.
Press Release and Media Contact: http://www.uwphotographyguide.com/ocean-art-2021-press-release
Click here to view the Ocean Art 2021 winners at a larger size (best for desktop)
Want to win next year? Join one of our underwater photo workshops
Need help finding the right underwater photo gear including from our sponsors, Ikelite, SeaLife, and Sea & Sea? Check out Bluewater Photo!
---
Quick Links:
---
Best of Show
Our Sponsors: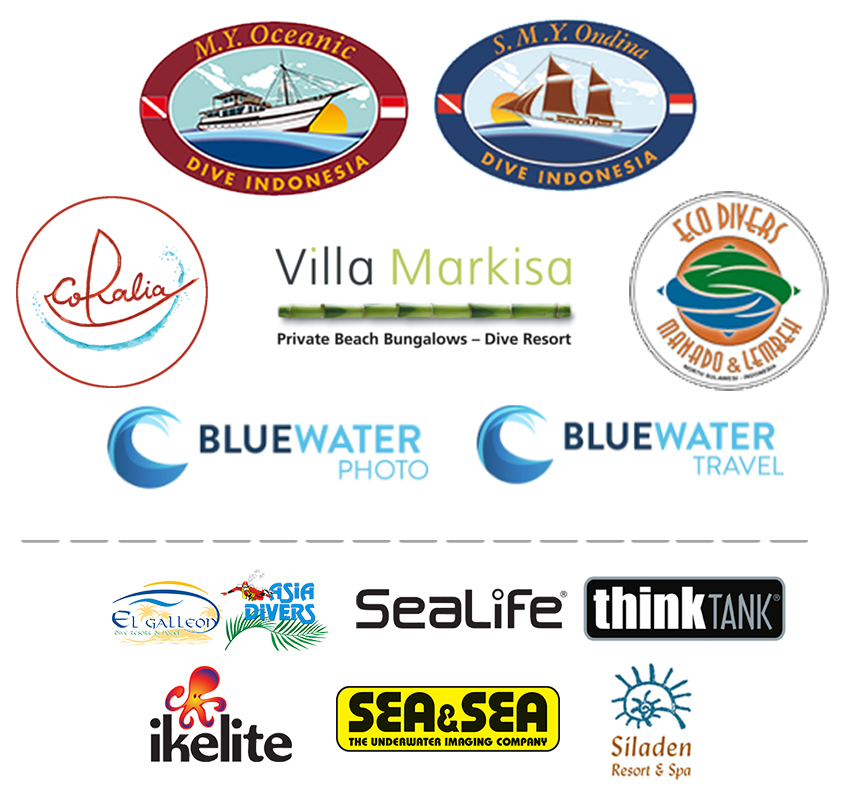 Wide-Angle Category
Macro
Marine Life Behavior
Portrait
Coldwater
Nudibranchs
Blackwater
Underwater Conservation
Underwater Art
Compact Wide Angle
Compact Macro
Compact Behavior
List of Winners
1st Place Eduardo Acevedo
2nd Place Nicolas Remy
3rd Place Hannah Le Leu
4th Place Gabriel Guzman
Honorable Mention Magnus Lundgren
Macro
1st Place Nigel Motyer
2nd Place Sarah Vasend
3rd Place Magnus Lundgren
4th Place Steven Walsh
Honorable Mention Matteo Visconti
Marine Life Behavior
1st Place Luc Rooman
2nd Place Julian Hsu
3rd Place Louise Nott
Honorable Mention Lionel Houde
Portrait
1st Place Paolo Bausani
2nd Place Andrey Savin
3rd Place Marco Gargiulo
4th Place Salvatore Gambacurta
Honorable Mention Michal Štros
Honorable Mention Portrait Damir Zurub
Coldwater
1st Place Matthew Sullivan
2nd Place Celia Kujala
3rd Place Nigel Motyer
Honorable Mention Luc Rooman
Honorable Mention Celia Kujala
Nudibranch
1st Place Salvatore Ianniello
2nd Place Virginia Salzedo
3rd Place Cedric Peneau
Blackwater
1st Place Steven Kovacs
2nd Place Steven Kovacs
3rd Place Rajiv Bhambri
Honorable Mention Fabien Michenet
Honorable Mention Steven Kovacs
Underwater Conservation
1st Place Catherine Holmes
2nd Place Steven Kovacs
3rd Place Michael Vogelsang
Honorable Mention Catherine Holmes
Underwater Art
1st Place Jenny Stock
2nd Place Julian Nedev
3rd Place Julian Nedev
Honorable Mention Virginia Salzedo
Black & White
1st Place Tom St George
2nd Place Kyle Lucy
3rd Place Plamena Mileva
Honorable Mention Serge Melesan
Compact Wide Angle
1st Place Kate Rister
2nd Place Jack Berthomier
3rd Place Enrico Somogyi
Honorable Mention Enrico Somogyi
Compact Macro
1st Place Kathrin Landgraf-Kluge
2nd Place Salvatore Gambacurta
3rd Place Nicole Helgason
Honorable Mention Eurico Roseiro
Compact Behavior
1st Place PT Hirschfield
2nd Place Ilaria Mariagiulia
3rd Place PT Hirschfield
Honorable Mention Abimael Márquez
Honorable Mention Nino Perović
SUPPORT THE UNDERWATER PHOTOGRAPHY GUIDE:
The Best Service & Prices on u/w Photo Gear
Visit Bluewater Photo & Video for all your underwater photography and video gear. Click, or call the team at (310) 633-5052 for expert advice!
---
The Best Pricing, Service & Expert Advice to Book your Dive Trips
Bluewater Travel is your full-service scuba travel agency. Let our expert advisers plan and book your next dive vacation. Run by divers, for divers.
---