Ocean Art Safe Under The Sea Winners
Winning Images from a special Ocean Art "Safe Under the Sea" Underwater Photo Contest
First of all, we would like to extend a heartfelt thank you to all the amazing underwater photographers that participated in this special underwater photo competition, and all the generous sponsors who made the competition possible. Ocean Art "Safe Under the Sea" has been a great way to bring people from around the world together to dust off old hard drives, share the beauty of our oceans, and help aid the WHO and CDC Foundation in their fight to improve the health of the planet and its people. The Underwater Photography Guide was able to donate 25% of the proceeds from the competition to these two organizations. This translates to us being thousands of dollars closer to a cure for Covid-19.
Photographers from 79 countries entered images into the competition. The quality of the photographs have been spectacular, and they give each one of us some additional perspective at a time when perspective is key. The Best of Show winning image, "Releasing Hope" by Edwar Herreno conveys hope for our future oceans. Bluewater Photo and Travel owner and Underwater Photography Guide publisher, Scott Gietler commented, "The images from this special competition, especially the winning conservation image, represent hope. Hope for our oceans, hope for our travel & dive industries ravaged by Coronavirus, and hope that our nations can come together."
Winners were asked to rank their prize choices and were awarded one prize based on totaling points from all their winning photos. Given the current economic climate, the prizes awarded show just how much our sponsors care about underwater photography. Please choose to support them by giving them your business during these trying times. This competition would not be possible without Bluewater Photo and Bluewater Travel - the top underwater photo and video retailer and full-service dive travel agency in the industry. We'd also like to give a special shoutout to Ikelite, Paralenz, AquaMarine Diving Bali and the Watergarden Hotel, Sealife, and Atlantis Dive Resorts!
Ocean Art 2020
The full, Ocean Art 2020 competition will be accepting entries in September, 2020! You can expect more prizes, more competition, and more great photos as we search for the top underwater photos of the year. Please check back with us for more information in September.
Press Release and Media Contact: https://www.uwphotographyguide.com/ocean-art-safe-under-the-sea-press-release
Want to win in Ocean Art 2020? Join one of our underwater photo workshops
---
Quick Links:
---
Best of Show
Click photo to view full size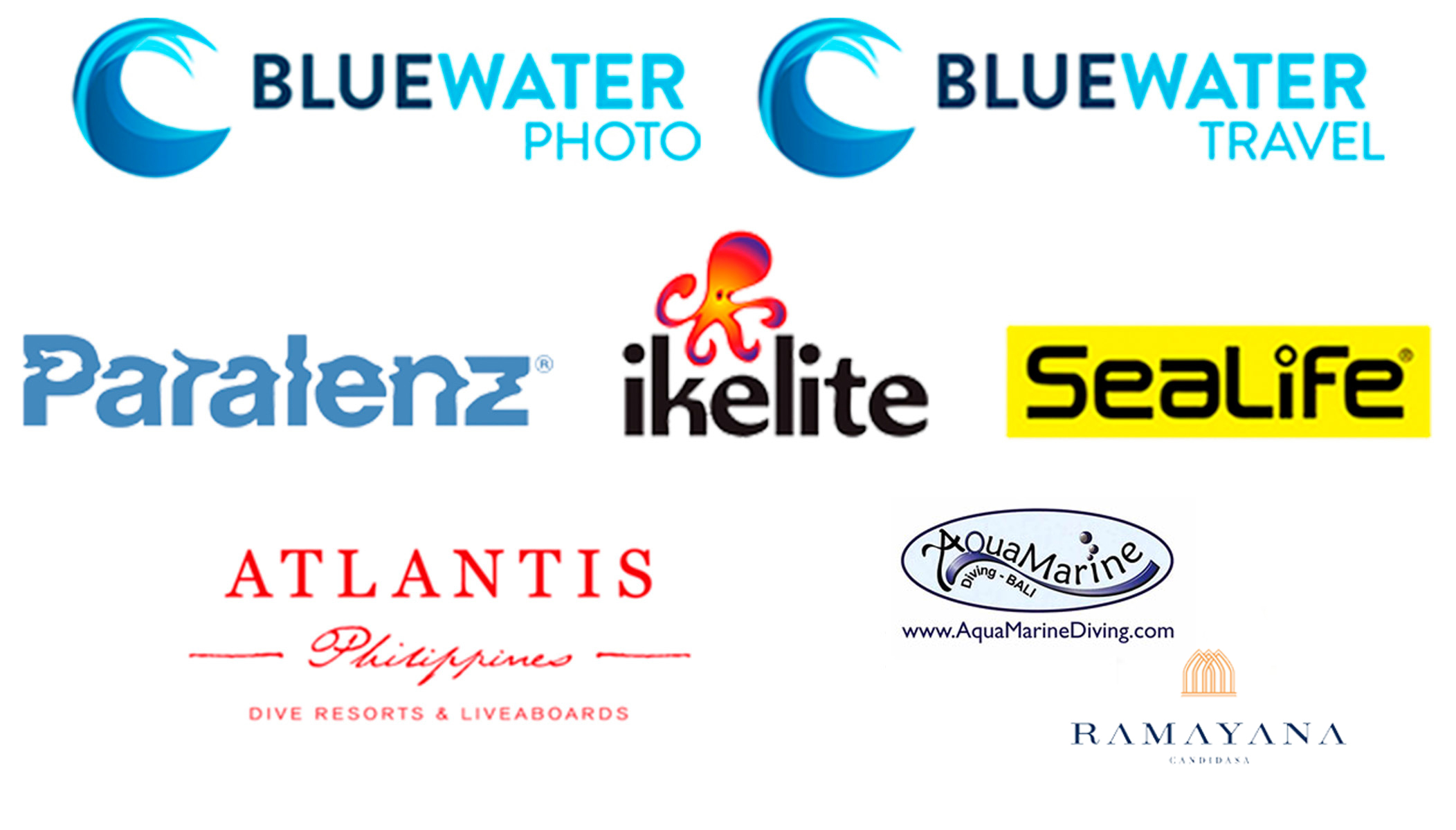 Wide-Angle Category
Click photo to view full size
Click photo to view full size
Click photo to view full size
Click photo to view full size
Click photo to view full size
Click photo to view full size
Click photo to view full size
Click photo to view full size
Click photo to view full size
Compact Macro
Click photo to view full size
Click photo to view full size
List of Winners
First Place: Paul Cox
Second Place: Petr Polách
Third Place: Edwar Herreno
Macro
First Place: Lars Michaelis
Second Place: Yatwai So
Third Place: Taeyup Kim
Marine Life Behavior
First Place: Yung Sen Wu
Second Place: Naomi Rose
Third Place: Eric Hou
Portrait
First Place: Jacopo Brunetti
Second Place: Lewis Burnett
Third Place: Claudio Ceresi
Coldwater
First Place: Joanna Smart
Second Place: Tobias Friedrich
Second Place: Celia Kujala
Third Place: Mark Kirkland
Shipwrecks
First Place: Taner Atilgan
Second Place: Barraque Nicolas
Third Place: Chris Gug
Blackwater
First Place: Eric Hou
Second Place: Eric Hou
Third Place: Jeff Molder
Underwater Conservation
First Place: Edwar Herreno
Second Place: Gaetano Gargiulo
Third Place: Eric Hou
Underwater Art
First Place: Rodger Klein
Second Place: Petr Polách
Third Place: Francisco Sedano Vera
Compact Wide Angle
First Place: Yannick Bruynoghe
Second Place: Stephanie Doniger
Third Place: Yung Sen Wu
Compact Macro
First Place: Uwe Schmolke
Second Place: Stan Chen
Third Place: Kyungshin Kim
Compact Behavior
First Place: Stan Chen
Second Place: Elena Markushina
Third Place: Yi Ping Chang
SUPPORT THE UNDERWATER PHOTOGRAPHY GUIDE:
The Best Service & Prices on u/w Photo Gear
Visit Bluewater Photo & Video for all your underwater photography and video gear. Click, or call the team at (310) 633-5052 for expert advice!
---
The Best Pricing, Service & Expert Advice to Book your Dive Trips
Bluewater Travel is your full-service scuba travel agency. Let our expert advisers plan and book your next dive vacation. Run by divers, for divers.
---