Canon G7X Mark III Review
The Canon G7X Mark III is a top compact underwater camera featuring 4K video, 20 fps burst shooting, slow motion video, and more!
The Canon G7X Mark III is a first-rate camera in a compact body. As an upgrade from the G7X Mark II, the Mark III incorporates a similar sensor and the same lens, but there have been significant improvements to the camera's processing capabilities. These are most notably, a "stacked" sensor and a DIGIC 8 image processor.
These hardware updates have resulted in an improved burst shooting rate (now 20 fps), 4K video capability (no crop), improved image buffer (now 70 shot RAW), and slow-motion video. Although the image quality is about the same, these improvements will give underwater photographers new tools below the waves to create their artwork.
The G7X Mark II has dominated the compact camera market for the last two-ish years. But a lot of has happened in two years, especially when you look at Canon's competitors have come up with – like the Sony RX 100 V/VA and the Sony RX100 VI. That being said, the G7X Mark III is definitely the camera to bring Canon back to the future.
We took this camera diving in the cold waters of the Pacific Northwest and managed to capture some beautiful photos and video. Indeed we can confirm that the image quality is just as good as the G7X Mark II. But most importantly, the 4K video is beautiful and a significant upgrade for anyone looking to shoot video with their compact camera. Be sure to check out the video and sample underwater photos below.
U.S. MSRP Canon G7X Mark III: $750
---

Bluewater Photo Canon G7X Mark III Housings:
Ikelite Canon G7X Mark III Housing
Nauticam Canon G7X Mark III Housing
Fantasea Canon G7X Mark III Housing
---
Jump to Section:
G7X Mark III vs Mark II | G7X Mark III Specifications | Improvements
Sample Video | Key Features | Best Underwater Lenses
Underwater Housings | Sample Images | Conclusion
---
Canon G7X III compared with G7X II
The upgrades on the Canon G7X Mark III from the G7X Mark II will be welcomed mostly by video-oriented compact shooters and vloggers. However, there are a few improvements made to the camera that are exciting for underwater photography – most notably 4K video, slow motion video, improved burst shooting, improved buffer, and the new stacked CMOS sensor.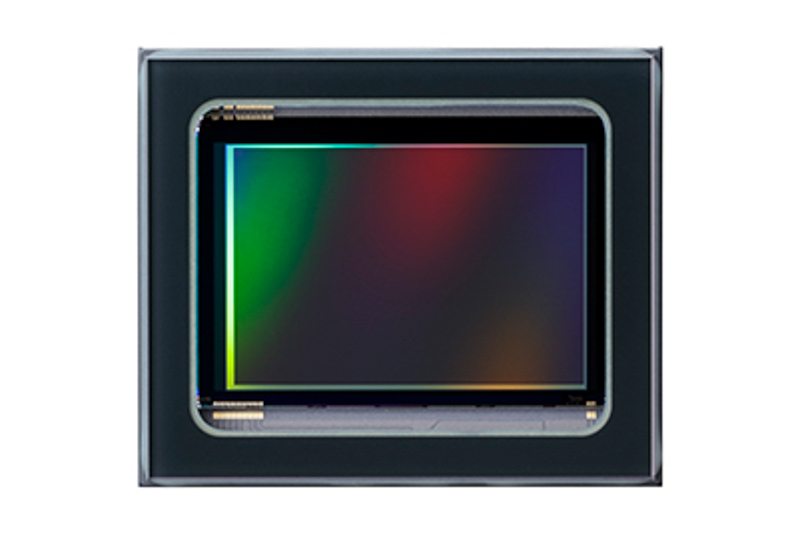 Canon G7X Mark III Specifications
Key Upgrades from the G7X Mark II
• 4K video @ 30fps and 1080p @ 120 fps
• Built-in Bluetooth and WiFi
• Ability to shoot panoramas
• External microphone jack
• 20 fps burst mode (upgraded from 8fps)
• 70 shot RAW buffer (upgraded from 21 shots)
• Ultra-fast electronic shutter for shooting wide open aperture in daylight – 1/25,600s
• Slow motion video (120 fps in 1080p)
• Supports vertical video shooting (not for live-streaming)
• Supports live streaming videos to YouTube
• Cheaper than the Canon G7X Mark II on release date
• New stacked CMOS sensor
• DIGIC 8 image processor
Additional Key Canon G7X Mark III specs
• 20.1 megapixel 1.0" stacked CMOS sensor
• DIGIC 8 image processor
• 4.2x optical zoom lens (24-100m f/1.8-2.8) with optical image stabilization
• 3.0 inch touch panel LCD screen with tilt option of 180 degrees for selfies and vloggers
• Compatible with USB charge/power supply
• Contrast-detection autofocus (no dual pixel autofocus)
• Clean HDMI output
• Native ISO: 125 – 12,800
• Size: 4.1" X 2.4 " X 1.6 "
• Weight: 11.3 oz (319 g)
Improved Video Capability
The G7X Mark III's most exciting update by far is its new and improved video capability. 4K video capability is standard now here in 2019. Canon brought the G7X III to this standard with 4K capability at 30 fps. It's also a big relief that there is no 4K crop factor (like with other Canon cameras), so the full potential of the sensor is utilized resulting in excellent video details. Slow motion video capability (120 fps) is also available at 1080p. This will be great for any underwater photographer capturing quick moments underwater – like schools of fish, pelagic animals, and marine mammals.
Beyond the many juicy features for divers, there have been some exciting updates made for topside users as well. The G7X Mark III now supports video live streaming on YouTube as well as vertical video shooting (so your video looks like it's from a cellphone, I guess?).
Canon G7X Mark III Sample Video
We brought the Canon G7X Mark III to the dark, murky depths of the Hood Canal in Washington State, USA in order to test its low light and autofocus capability. In low light, we thought the camera did a fine job and the video quality is a clear improvement from the G7X Mark II. The video is really detailed and it's so nice not to have a crop factor at 4K so you can make use of the full angle of view of the lens and reap the benefits of the full sensor. This video features marine life of the Pacific Northwest including metridium anemones, zoanthid anemones, sunflower stars, and worlf eels.
Improved Photo Capability
There are a number of improvements to the G7X Mark III's photography capability; all of these improvements are a result of the new 1-inch stacked CMOS sensor and the DIGIC 8 processor. The new sensor seems similar to the sensor on the G7X Mark II, and image quality is expected to be the same. However, it's now a "stacked" sensor which means that it has one layer for collecting data and one layer for processing. Thus the camera has more ability to process images. The G7X Mark III's burst shooting capability has been improved from 8 fps to a whopping 20 fps. The RAW buffer has also been improved to 70 shots from 21. This is very exciting for underwater photographers who want something small that can capture ludicrously fast fish and mammals underwater. 20 fps is excellent for any compact camera and combined with a 70 shot RAW buffer, that means you can shoot RAW at 20fps for just over three second continuously before the camera needs to take a break to process. That's perfect for getting dive bombed by a cormorant or passed by a sea lion. Unfortunately, burst shooting is only 8.3 fps when shooting with continuous AF, not that 8 fps is slow… It's a good idea to keep in mind that strobes do not keep up with burst speeds that quick, so the benefits will only come shooting underwater creatures without strobes.
Side note: The G7X Mark III now can shoot Panoramas! Not the most useful feature for underwater photographers, but very cool nonetheless. Check out our guide to shooting underwater panoramas.
Canon G7X Mark III Key Features
Body and Build
At 4.1" X 2.4 " X 1.6 ", the Canon G7X Mark III is a very compact camera. In fact, it weighs less than a pound. It's hard to find many cameras smaller and more compact to bring underwater. For many divers, the size of the Mark II was one of its main selling points, and this will likely be the same for the G7X Mark III.
It also features a 3 inch touch screen LCD that can be flipped up by 180 degrees for selfies. Canon is trying to appeal to the vlogger market with an external microphone jack and built-in WiFi/Bluetooth.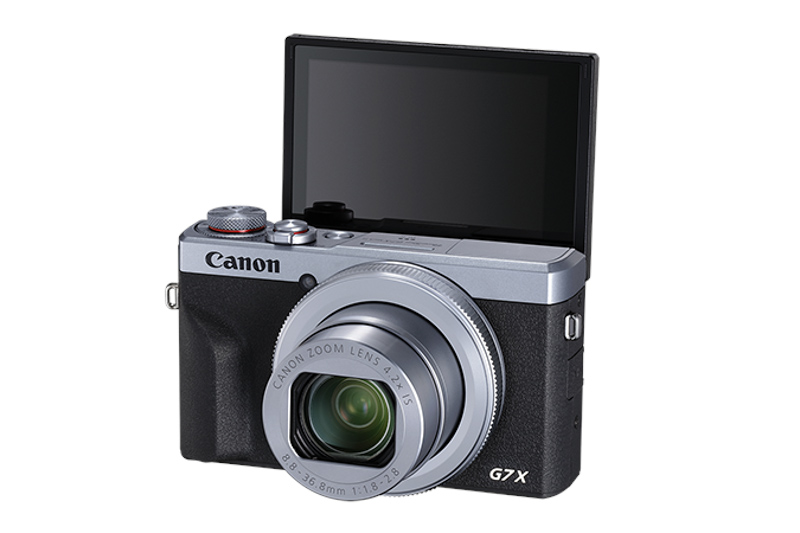 Autofocus
The Canon G7X Mark III shares a contrast-detect autofocus system with the Mark II. Some people were hoping that we would see the dual pixel autofocus that is popular with Canon cameras, but that's not the case. That being said, the contrast-detect AF system still functions very well. So we'll just have to wait for the Mark IV to see dual pixel AF.
When we took the G7X Mark III to dark depths, we found the autofocus to be very accurate and on par with top compact underwater cameras, and perhaps even better than the Sony RX100 VI. It's a little slower than Canon cameras with dual pixel AF, but not too slow at all. You can mostly notice this while shooting video, but you might also argue this makes video look cinematic. The autofocus is very accurate and it doesn't hunt, which can be an annoying effect if you are shooting video.
Sensor and Image Quality
As we mentioned before, there has been an upgrade in the sensor of the G7X Mark III, but not a huge one. Although a "stacked" CMOS sensor improves image processing, it doesn't necessarily improve image quality. The G7X Mark III's image quality is similar to the Mark II. That being said, the image quality is still excellent – 20.1 MP is impressive for any compact sensor.
The lens on the Mark III appears to be the same as the Mark II, which means it is versatile for both wide angle and macro underwater photography – especially with wet lenses. We found the lens to be an excellent application underwater. We were particularly impressed with its macro capability. Although a macro diopter will help improve the quality of your macro photography, it is by no means absolutely necessary with this camera. For wide angle, we do recommend using a wet wide angle lens.
G7X Mark III for Underwater Photography
The Canon G7X Mark III is one of the best compact camera choices for underwater photo and video. With updates to 4K video recording, quick burst modes, and large buffers, the G7X Mark III is now a modern camera.
Ultimately, underwater photographers will benefit with upgrades in processing and have newfound ability to capture quick subjects, whether its slow motion video or burst shooting. The controls are ergonomic with aperture and shutter speed at your fingertips and ISO one tap away. Underwater macro and underwater wide angle shooting is bound to be a joy with the G7X Mark III's zoom lens, especially with accessories like wet diopters and wide-angle wet lenses.
Canon G7X Mark III Underwater Lenses
Wide-Angle Wet Lenses
A wide-angle wet lens increases your field of view, which means that you get more background behind your subject and must be closer to it. When you get close there is less water between the camera and your subject than if you did have a wide anlge lens. Less water means a clearer subject, as well as better lighting from a video light, photo light or strobe....and ultimately better colors. A wider angle also allows for more dramatic shots, especially with large subjects like oil rigs, kelp forests, large animals, reefscapes and wrecks.
We recommend using the UWL-04 fisheye lens, with its 165 degree wide angle of view will allow you to create stunning wide-angle shots. Other great options to consider are the Kraken KRL-01 and KRL-02 wet wide anglelenses, which provide 145 and 150 degree angles of view, respectively.
Macro Wet Lenses
Although the Canon G7X Mark III has a macro mode, the best option for underwater macro photography is to use a diopter. The Bluewater +7 macro lens gives very good results. We recommend stacking 2 of these lenses for supermacro. The Nauticam CMC-1 and CMC-2 will also work great with this camera and offer more zoom than the Bluewater +7. They can also be a little trickier to use.
Canon G7X Mark III Underwater Housings
A few housing manufacturers have already developed a housing for the Canon G7X Mark III! Currently there are housings from Ikelite and Nauticam, but we also anticipate housings from Fantasea and Isotta. It appears that some Canon G7X Mark II housings do not work with the G7X Mark III due to differences in buttons design. Please feel free to contact sales@bluewaterphotostore.com to see if you will need to upgrade your Mark II housing.
Ikelite Canon G7X Mark III Underwater Housing
Ikelite is known for making top-of-the-line ABS-PC blend (polycarbonate) housings. This housing is small, lightweight, and features excellent underwater buoyancy underwater that will keep your arms from tiring while using the G7X Mark III. The ergonomics on the housing are great with fully functional dials and buttons. Ikelite has even created a fiber optic converter so that you can use your housing with Ikelite strobes. The housing has ports for Sea & Sea type fiber optic cables.
Nauticam Canon G7X Mark III Underwater Housing
Nauticam is known for producing extremely high quality and ergonomic aluminum housings. The Nautican Canon G7X Mark III is small and light weight with easy-to-use buttons and controls. If you're an underwater videographer, you will be excited to know that this housing supports HDMI output so you can pair your camera with an external recorder/monitor. The housing also includes a vacuum valve and leak detection system.
Fantasea Canon G7X Mark III Underwater Housing
Fantasea underwater housings are compact, lightweight, rugged, and stylish - and made of top-quality polycarbonate for any budget. The Fantasea Canon G7X Mark III housing is designed with excellent ergonomics and labels on every button for easy control identification. All controls are within a finger's distance and easy to operate. Fantasea housings are also reasonably priced and will not break your bank.
More Sample Underwater Images from the G7X Mark II
Conclusion
The Canon G7X Mark III is the long-awaited successor to the highly-successful G7X Mark II. While it faces tough competition from the Sony RX100 VI and Sony RX100 V/VA, it holds its ground with the addition of 4K video, slow motion video, 20fps burst, and a 70 shot RAW buffer. The improved video quality on this camera is the real selling point when comparing it to the G7X Mark II.
The new 1" 20 MP "stacked" CMOS sensor is bound to deliver great image quality with improved processing ability. What more could you ask for in such a compact underwater package?
SUPPORT THE UNDERWATER PHOTOGRAPHY GUIDE:
The Best Service & Prices on u/w Photo Gear
Visit Bluewater Photo & Video for all your underwater photography and video gear. Click, or call the team at (310) 633-5052 for expert advice!
---
The Best Pricing, Service & Expert Advice to Book your Dive Trips
Bluewater Travel is your full-service scuba travel agency. Let our expert advisers plan and book your next dive vacation. Run by divers, for divers.
---