Kraken KRL-11/12 Compact Wide Angle Wet Lens Review
The Kraken Compact Wide Angle Wet Lens is a small lens with a wide field of view for a low price!
The new Kraken compact wide lens is the newest and coolest gadget for wide angle photography with a compact camera. This wet wide lens is designed by Kraken specifically for cameras with compact sensors, like the Sony RX100 series, the Canon G7X series, and the Olympus Tough series. There are currently two versions on the market, both with the same optical properties and field of view. One is designed for a 52mm threaded port (KRL-11) and one is designed for a 67mm threaded port (KRL-12).
So what makes these lenses so special? The Kraken compact wide lens provides amazing, wide-angle image quality at an unbeatable size and price. Many people have been comparing the Kraken compact lens to popular air lenses. It's not - it's much better. The Kraken compact lens is a real wet wide agle lens, with an optical glass element. It offers a wider 90 degree field of view (with a 24mm equivalent lens), with full zoom-through capability. Traditional air lenses only offer an 81 degree field of view. Compared to other wet wide lenses, the Kraken compact lens is very small and compact - it can easily fit into the palm of one's hand!
Given all the benefits of Kraken compact lens, we decided to take it diving in the cold waters of the Pacific Northwest with the popular Olympus TG-5 camera. For the price point, we were thrilled with the images that we came back with! There's no doubt that the Kraken compact wide lens will be an excellent option for new underwater photographers that want to add a wide angle option to their camera bag.
Availability: Available Now!
U.S. MSRP: $225 - 245 (depending on thread)
---
Purchase the Kraken Compact Wide Angle Lens at Bluewater Photo:
---
Kraken Compact Wide Lens Specifications
Magnification: 0.72X
Lens construction: 2 glass lens elements, 2 groups
Compatible cameras - Sensor size: 6.4mm X 4.8mm (1/2"); Camera lens: 24mm (35mm equivalent) - F/1.4
Field of view conversion: 24mm (84.1 degrees) -> 21.5mm (90 degrees)
Glass lens coating: Multi-Layer BBAR Coating
Lens Barrel: Aluminum with type II anodizing
52mm thread
Dimensions: 92.8 X 50.6mm
Weight (air): 240g
Weight (underwater): 80g
Depth Rating: 60m (197ft)
Kraken Compact Wide Lens Features
Solid Construction
The construction of the KRL-11/12 is solid and user-friendly. The lens is a wet lens designed with an optical glass element that makes it superior in image quality compared to air lenses. Inert gas has been injected into the lens in order to minimize humidity in the air space and prevent fogging inside.
The lens can be attached to the camera underwater or topside at any time. It's uses a simple screw mount, made from aluminum. The aluminum threads will stay strong and last for years. We found is relatively easy to take on and off underwater after some practice. Be sure to screw it in by holding it from the sides and not the dome, to avoid scratching it. If you do scratch the dome, the KRL-11/12 is built with an acrylic dome which means that any scratches can be easily buffed out (unlike glass).
Most importantly, we loved the lens because it's small...really small! The lens only ways 240 grams above water, and underwater it's a mere 80 grams! It is an excellent choice for underwater photographers who ned the smallest and most compact wide angle set up available. The lens comes with a carrying case that makes it easy to travel with during trips.
Field of View and Image Quality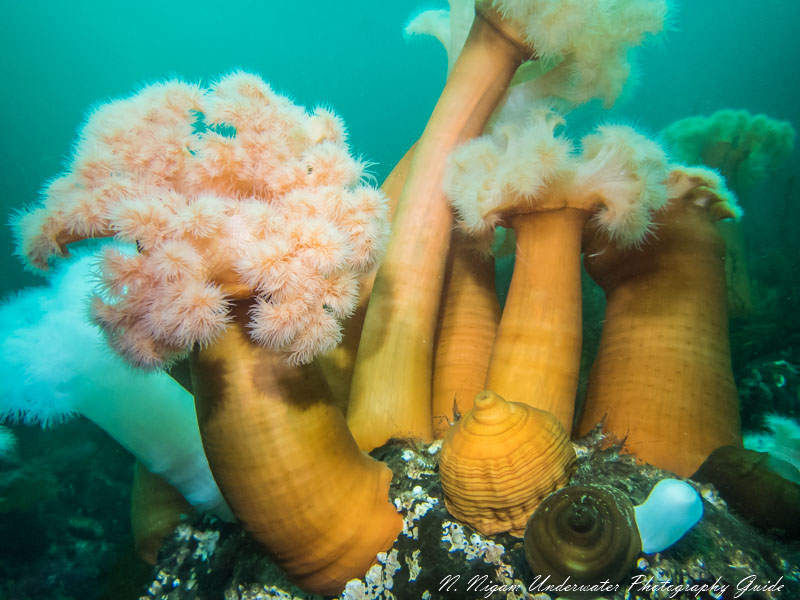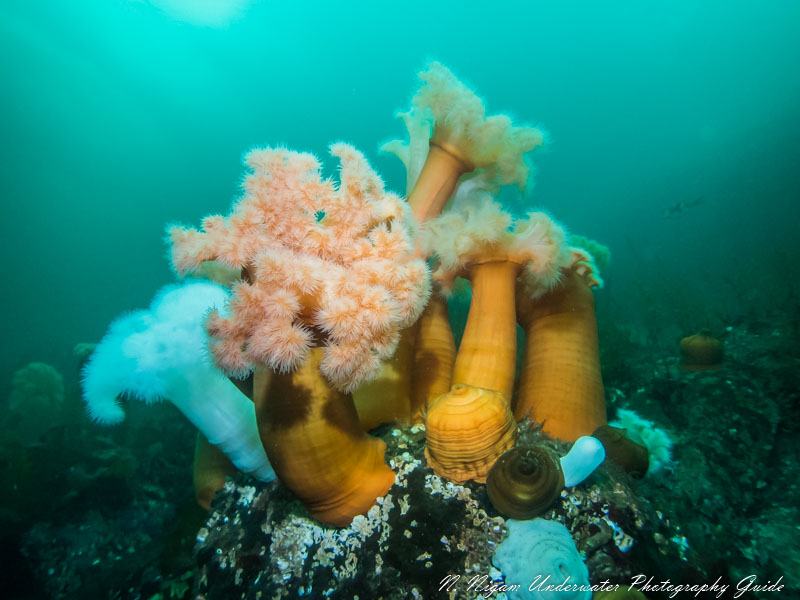 We were very excited to take the lens underwater and see just how the field of view measured up to what was advertised. It does appear to have a 90 degree field of view. Although that's not the widest field of view advertised on the market for a wide angle wet lens, it's certainly a wide view for the price point. For most wide angle photography, it should be wide enough. However, it's less ideal than the Kraken KRL-01 or Kraken KRL-02 for close focus wide angle photography, where an ultra-wide fisheye lens might perform better. The Kraken KRL-11 and KRL-12 are great for photographing reef scenes and large animals. Although the visibility was poor during our tests we manage to capture great photos with limited backscatter. Because the field of view isn't ultra-wide, it's easier to eliminate backscatter from the scene.
The image quality from the KRL-11 and KRL-12 is excellent. All of our subjects appeared super sharp and detailed. Most importantly, the corners in each image were very sharp - which can be a problem with other wet wide lenses.
Zoom Through Capability
Because the Kraken compact lens is often used with compact cameras that excel at macro photography, we were sure to test out the "zoom-through" capability of the lens. It worked great! At any point during the dive, instead of removing the KRL-11 or KRL-12, you can zoom through the lens and still take macro photos. Just be careful not to get too close to the subject and scratch the lens!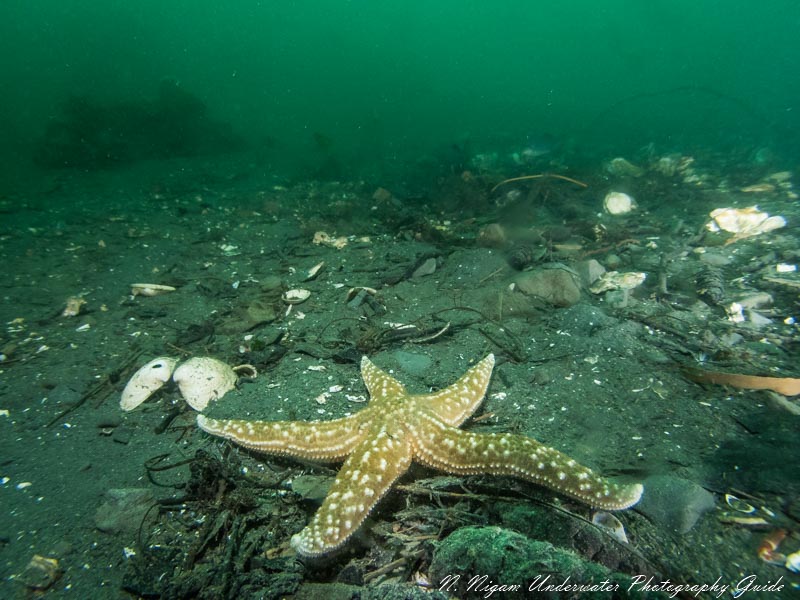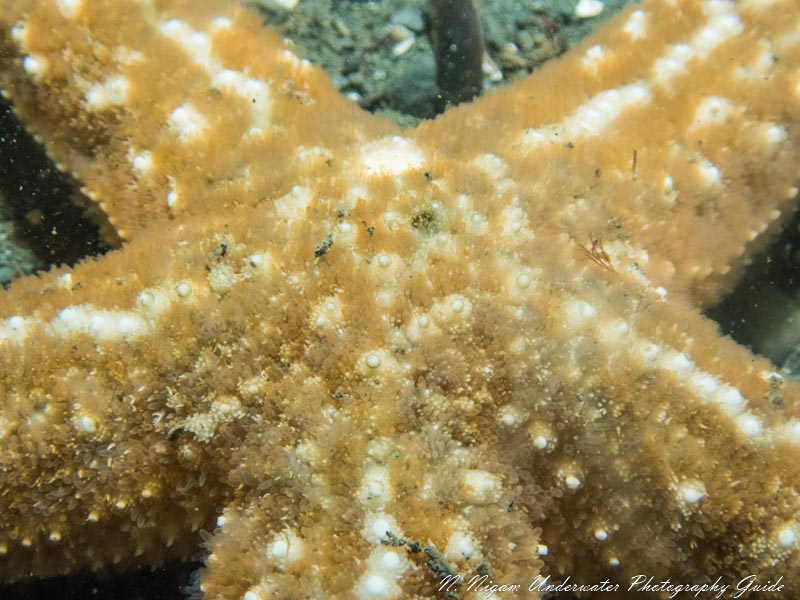 Conslusions
The KRL-11 and KRL-12 are all-around great wide angle wet lenses designed specifically for compact cameras. They are masterfully designed and beautiful constructed for a relatively minimal price point, where many other wide angle options traditionally come at a high cost. We were pleasantly surprised with the details, sharp corners, and excellent colors through the KRL-11 and KRL-12 during our underwater tests. With it's small design, wide field of view, and zoom through capability the Kraken compact wide lens is a great option for any first time wide angle shooter, or veteran photographer in search of a light-weight wide angle option.
---
Purchase the Kraken Compact Wide Angle Lens at Bluewater Photo:
---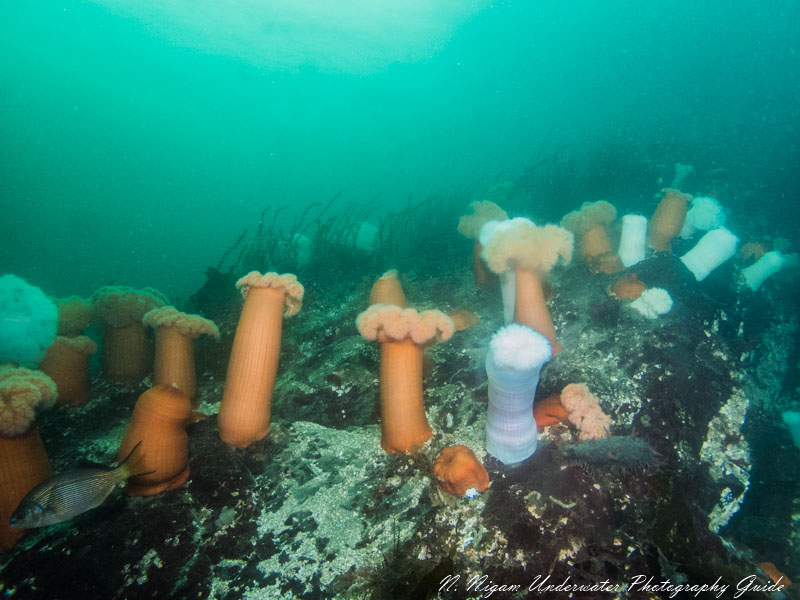 ---
SUPPORT THE UNDERWATER PHOTOGRAPHY GUIDE:
The Best Service & Prices on u/w Photo Gear
Visit Bluewater Photo & Video for all your underwater photography and video gear. Click, or call the team at (310) 633-5052 for expert advice!
---
The Best Pricing, Service & Expert Advice to Book your Dive Trips
Bluewater Travel is your full-service scuba travel agency. Let our expert advisers plan and book your next dive vacation. Run by divers, for divers.
---