Nudibranch Encounters Pygmy Squid: Story Behind the Shot
On a routine night dive in Okinawa, underwater photographer Brandon Hannan came across an extraordinary macro scene!
The Discovery
This was like any other night dive that I had been on before. We entered from shore at a spot called Maeda Point. It's a popular tourist destination during the day here in Okinawa, Japan, but at night it's a whole new world with little to no divers.
Early in the dive, I spotted a small nudibranch, a Bornella anguilla, and started setting my camera rig up to get some shots. When I got closer I noticed that there was also an un-described pygmy squid, that we have been collecting and researching, sitting right under the nudibranch. This amazed me!
(Editor's note: see Brandon's amazing cephalopod photography in Okinawa here or on his Instagram @brandon_hannan_photography).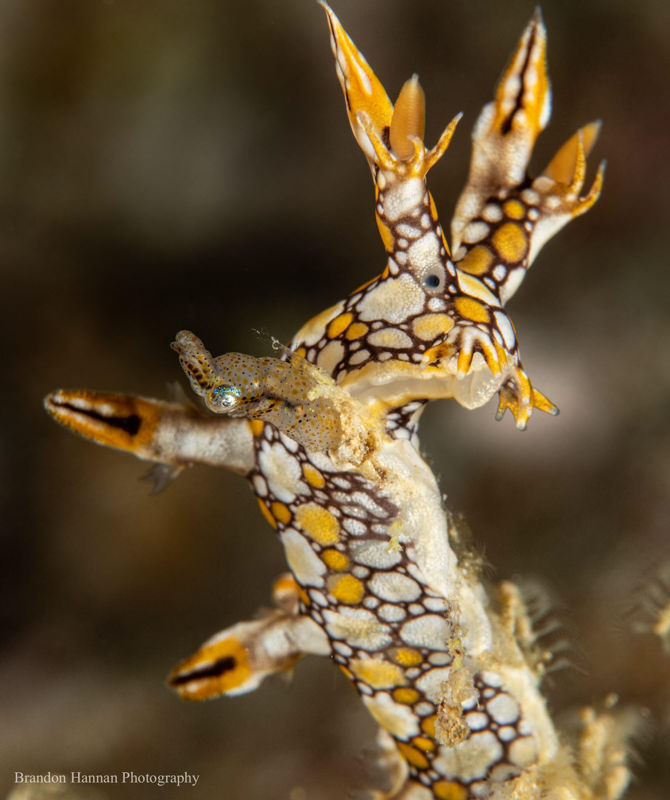 The Action
I quickly changed my settings and position to get shots of both specimens. They were fighting for the same territory! To my amazement the nudibranch continued to move up the hydroid, reaching the top where the squid was attached. Neither the nudibranch nor the squid seemed fazed by the interaction. At one point the foot of the nudibranch was almost around the squid.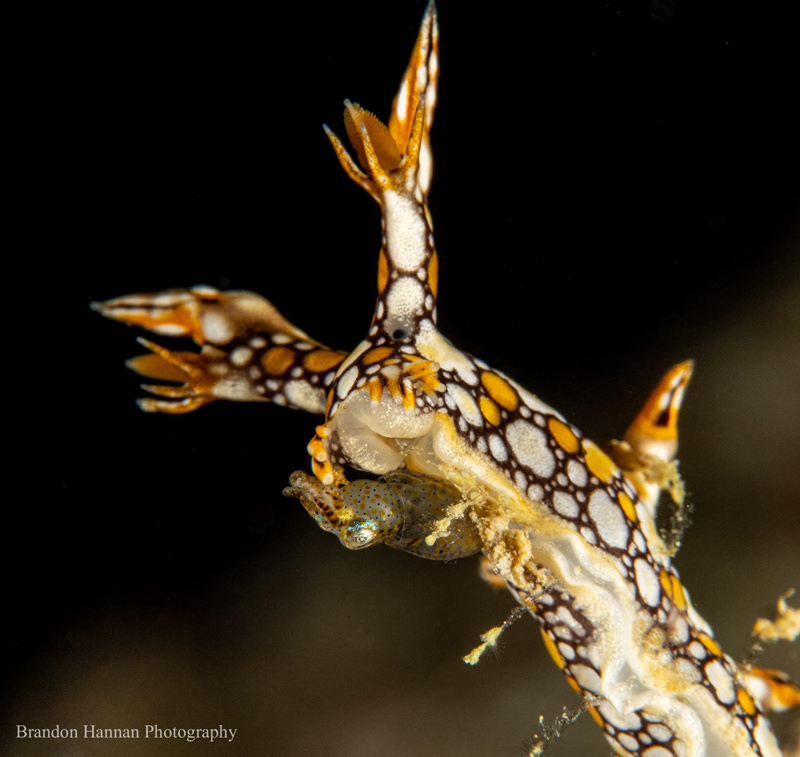 I kept shooting shots until the encounter was over. The squid stayed in his spot and the nudibranch moved on to the next hydroid. For me this was a once in a life time encounter!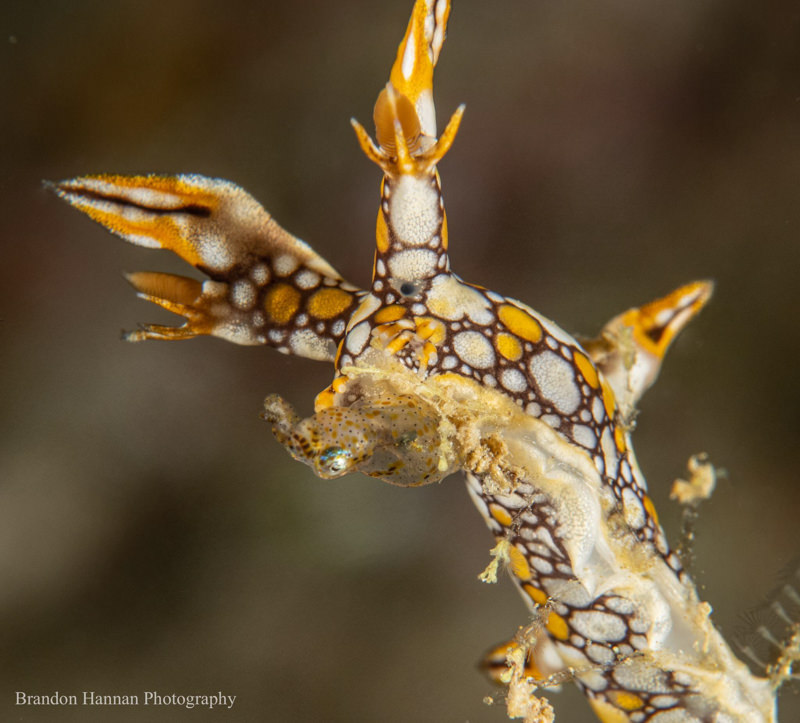 All these photos were shot with the Sony RX-100V in a Nauticam Housing. Attached are two YS-D2 strobes with Sola red lights for focusing. For these shots I shot with a Bluewater +7 diopter and Inon +15 diopter stacked. The Sony RX100V is a great overall camera for the price and is super versatile when it comes to macro or wide angle shots.
Gear Links
SUPPORT THE UNDERWATER PHOTOGRAPHY GUIDE:
The Best Service & Prices on u/w Photo Gear
Visit Bluewater Photo & Video for all your underwater photography and video gear. Click, or call the team at (310) 633-5052 for expert advice!
---
The Best Pricing, Service & Expert Advice to Book your Dive Trips
Bluewater Travel is your full-service scuba travel agency. Let our expert advisers plan and book your next dive vacation. Run by divers, for divers.
---