Sony a6400 Camera Review
Sony introduces its next mirrorless Alpha line, cropped sensor camera - the a6400
Sony has recently announced its newest model of Alpha line APS-C (crop sensor) mirrorless camera – the Sony a6400. The name can cause a little confusion as the Sony a6400 is actually the next camera in line after the Sony a6300 and Sony a6500. However, an in depth look at the specs indicates that the a6400 is more of an upgrade to the a6300 than the a6500 – so the name makes sense.
Among Sony's wide range of mirrorless systems, the a6400 is a great option for photographers looking to take high-quality photos with high-quality lenses but desire a lighter price point and a more compact system than a full-frame mirrorless system. Being an APS-C mirrorless camera, the a6400 is significantly smaller and cheaper than the popular full-frame mirrorless Sony A7R III, Nikon Z6/Z7, Canon EOS R, and Panasonic S1/S1R. As an E-mount camera, the a6400 is compatible with all the excellent lenses currently available to other E-mount systems such as the a7, a9, and NEX series.
After taking the Sony a6400 on multiple dives, we've found that this system is currentlya better option for an underwater mirrorless camera at this price point. The underwater perfomance remains in-line with the Sony a6300 with small, but notable, improvements to image processing, video capability, and autofocus performance. We were very impressed by this camera's underwater video capability. If you are new to mirrorless systems or upgrading from a compact underwater camera, this camera is bound to blow you away!
Status: Available Now
U.S. Retail Price: $899 (for the body only)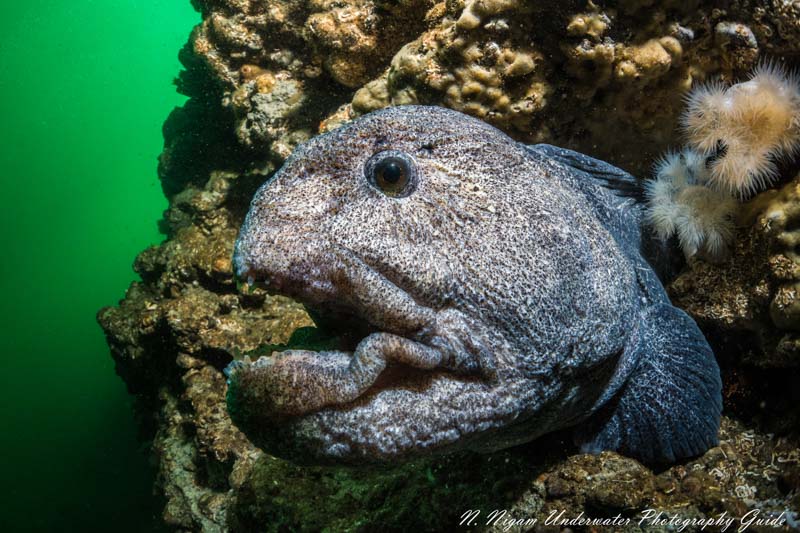 ---
Purchase the Sony A6400 Camera, Housing, and Packages at Bluewater Photo:
Ikelite Sony a6400 Underwater Housing
Fantasea Sony a6400 Underwater Housing
Nauticam Sony a6400 Underwater Housing
Ultimate Fantasea a6400 Package
---
Jump to section:
Key Features | Upgrades from the a6300 | For Underwater Photography | For Underwater Video
Best Lenses | Underwater Housings | Pros and Cons | Comparison of Competition | Conclusion |
---
24.2 MP APS-C Exmor CMOS Sensor

Latest BIONZ X Processor

Lightning quick autofocus acquisition of 0.02 sec

425 phase detection contrast-detection AF points covering approximately 84% of image area

Real-time Tracking for object tracking

High-speed continuous shooting at up to 11 fps

Improved buffer size for JPEG and RAW

Advanced High-Resolution 4K with Fast Hybrid Autofocus

Interval recording for time-lapse videos

180-degree fully tiltable LCD touch screen
* View the full details for each of these highlights on the Sony a6400 website.
Sony a6400 Upgrades from the Sony a6300
More of a "sports oriented" focus system – better real-time autofocus tracking and better eye detection autofocus

Animal eye autofocus tracking - it works!

Better low-light autofocus – working range of EV -2 to 20 (expanded from -1 to 20)

New-generation BONZ X processor

Upper ISO limit increased from a default of ISO 25,600 to ISO 32,000

Buffer capacity almost doubled – Sony claims 99 extra fine JPEGs, 46 raw files (compressed, 12-bit), or 44 raw+JPEG

Support for HD proxy video recording

Can now shoot video with Hybrid Log Gamma (HLG), S-Log2, or S-Log 3 picture profiles for HDR-ready footage

Loss of MP4 file format for video shooters – only XAVCS and AVCHD formats available

180-degree fully tiltable LCD touch screen – great for vlogging (screen flips up, not to side)
Sony a6400 for Underwater Photography
The Sony a6400 is a small but solid upgrade from the Sony a6300. On paper we expected the a6400 to be welcomed by photographers that specialize in shooting large, quick pelagic animals due to improvements in real-time autofocus tracking, image processing, and butter capacity. Although these improvements did present themselves in our underwater test, they might not be quite so large enough to warrant an upgrade from the a6300. However, if you're taking a look at the Sony alpha line for the first time, the a6400 is a great middle ground option with the most advanced underwater housings available for this line of camera.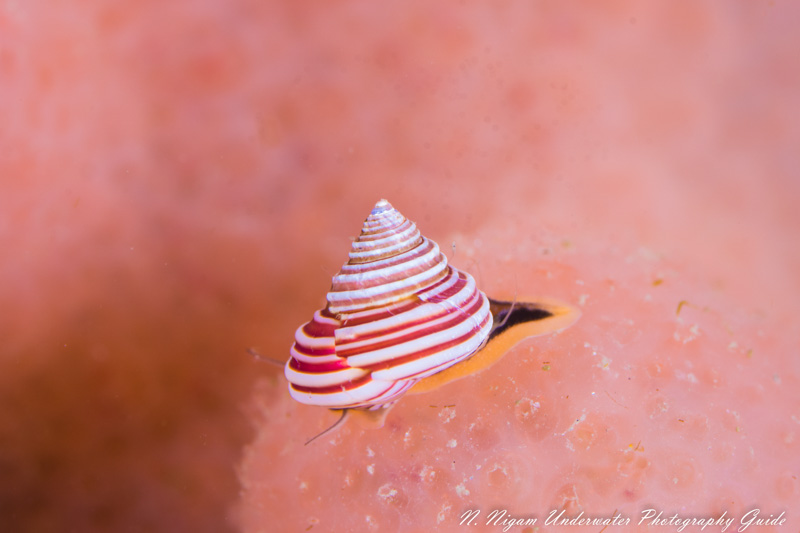 Build and Ergonomics
The Sony a6400 built with a solid and compact body. The body is weather-sealed for moisture and dust which adds an extra layer of protection for underwater photography. However, the ergonomics can be a bit of an issue with many menus to sort through in order to change some important settings. Thankfully, it's not as clunky as the menu system on the Olympus OM-D E-M5. If you're looking for the best ergonomics a mirrorless system has to offer, we recommend the Canon EOS R.
Underwater, the a6400's ergonomics are better than topside. The Fn menu allows for quick access to key functions like ISO and autofocus settings while shooting in manual mode. There's often less need to sort through the menus in underwater situations. Other than a complex menu system, the buttons and dials on the camera are fairly intuitive, especially in an underwater housing. For day-to-day use, the Sony a6400 is a very intuitive underwater camera. I felt confident the camera would perform in almost any situation - including times of quick settings changes.
Image Quality
For a mirrorless camera of this size and price, the image quality is excellent. An aps-c sensor is always going to yield more detail than the popular and smaller four-thirds sensor used in many competing mirrorless cameras. But it is still not at trend setting level of full-frame sensors found in newer mirrorless systems.
ISO Performance
We noticed that even at higher ISOs, the level of detail was great without much overall noise in the image. Any noise was fine-grained and easy to remove in post processing. 24 megapixels seems to be the sweet spot for an APS-C sensor. It's just enough for significant cropping for difficult macro situations but also few enough megapixels for less grain.
Dynamic Range
In lighting situations with high dynamic range, this camera is particularly good with nice tones between the shadows and highlights. I thought the camera did quite well in taking wide angle sunburst shots, despite complex lighting conditions with bad visibility.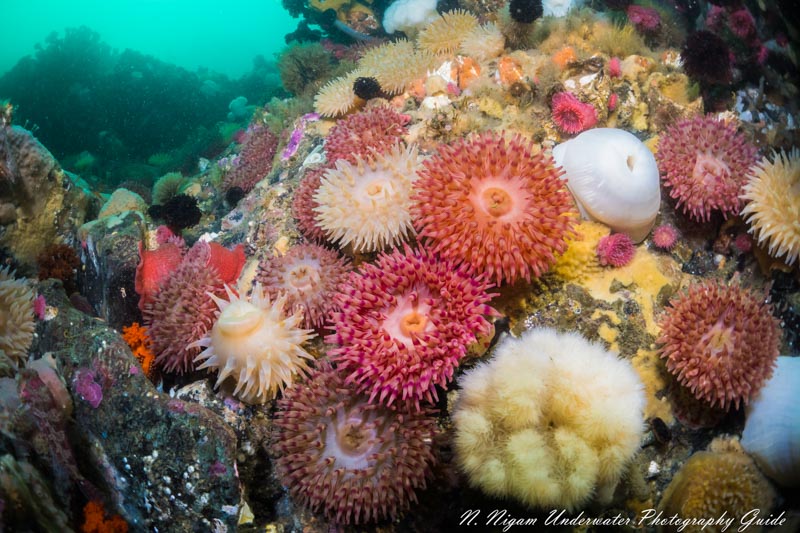 JPEG Rendering
This is a disclaimer for any underwater photographer using the a6400 who wishes to shoot in JPEG and not RAW:
If you shoot RAW you can ignore this section. If you are an underwater photographer who only shoots in JPEG file formats and not RAW, the white balance options with this camera are poor. Auto-white balance with strobes is inconsistent and inaccurate, frequently producing incorrect color temperatures and tints. None of this matters when shooting RAW as the white balance in RAW files can be color corrected in post-processing. But I personally would never risk shooting just JPEG with this camera underwater. Topside photography doesn't have this issue as often.
*Check out our article on RAW vs JPEG file formats
Auto Focus
The Sony a6400's autofocus is one of the best topside autofocus systems in the world. One of the most notable improvements with this camera is improved autofocus tracking including an exciting new animal eye autofocus system. Not having the eyes of a subject in focus can be one of the most frustrating aspects of underwater photography. Now underwater photographers face the extremely exciting prospect being able to track and maintain focus on the eyes of their subjects.
After taking the a6400 underwater, we found the underwater autofocus performance was on par with the Sony a6300. The Sony a6400 has the tendency to hunt for focus in low light conditions. With many of the native Sony E-mount lenses, the auto focus was difficult. The 90mm macro and 50mm macro were slow. Even the Sony 10-18mm rectilinear wide lens could have been a little quicker. However, we did notice that the kit lens combined with wet macro and wet wide angle lenses were quite a bit quicker than the dedicated wide angle and macro E-mount glass. The a6400's underwater autofocus is still going to be better than many compact cameras, but it doesn't quite compare to the speed of a full-frame or most four-thirds mirrorless systems. Conversely, the a6400's topside autofocus lived up to the specs laid out by Sony - it was quick and snappy, possibly record breaking.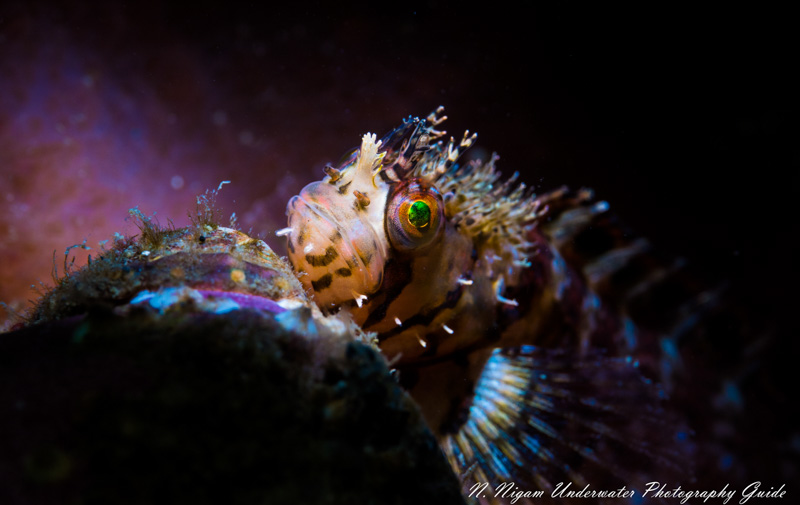 Autofocus Tracking
The redeeming quality of the a6400's autofocus is the tracking ability. Sony has integrated artificial intelligent technology into their autofocus system to track the eyes of not only human subjects, but also animals! And despite slow underwater autofocus speeds, we found that it worked great. I had multiple macro shots saved by the animal eye AF tracking, when I was able to capture the eyes of a fish that moved at the last second. It doesn't work 100% of the time, but if you're on the correct focusing plane to begin with, it works. So despite slow underwater autofocus in low-light conditions, I think the Sony a6400 presents an enticing option to underwater photographers. I can't wait for the day when the Sony alpha line's underwater autofocus speed catches up with it's tracking ability.
Improved Continuous Shooting
The new BIONZ X processor in the a6400 leads the way to a larger buffer of 46 compressed, 12-bit RAW files. This is great for photographers that specialize in shooting quick pelagic animals. It can also be useful to photographers who are shooting continuous modes with sync cables or flash triggers.
Battery Life
The battery life for alpha line cameras has never been great, but mirrorless cameras tend to have a shorter battery life. The battery life on the Sony a6400 is rated at 360 shots. I found this to be pretty accurate. If you're an avid shooter this camera will last around 2 dives. If you're more casual, you could probably push 3 dives. I do recommend keeping spare batteries around to change throughout a day of diving.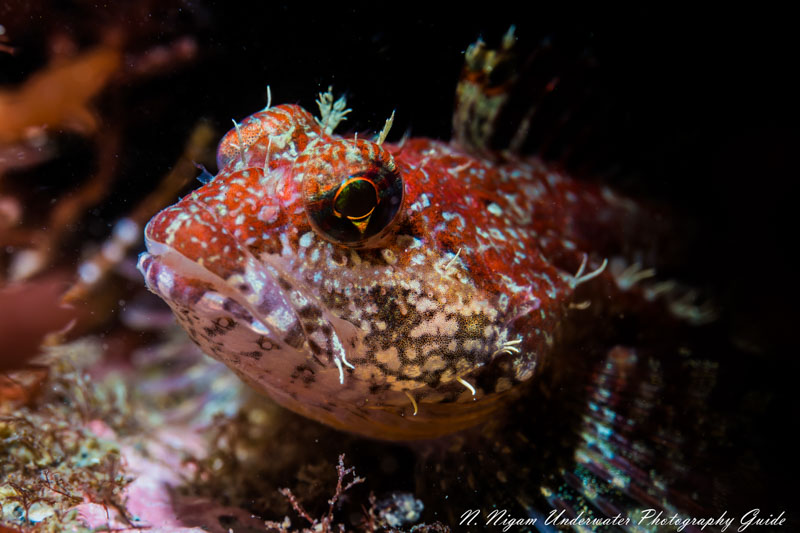 No In-Body Image-Stabilization (IBIS)
Unfortunately, there is no in-body image-stabilization offered with the Sony a6400. This is one area where competing mirrorless systems (on the lower and higher end) like the Olympus OM-D EM-1 MK II and the Nikon Z6/Z7 have an advantage. However, many E-mount lenses offer optical stabilization. If this is a deal breaker for you, or you'd like some IBIS for video shooting, the Sony a6500 does offer IBIS.
Sony a6400 for Underwater Video
The Sony a6400 is a great choice among mirrorless cameras for use in videography, though the video capability is not very different from the a6300. We felt that along with image quality the video quality of this camera is where it shines. The a6400 is able to shoot up to 4k resolution at 30 frames per second with no pixel binning. 1080p can be shot up to 120fps – great for quick action video. Strangely enough, even the top-of-the-line full frame mirroless camera, the Canon EOS R, can't match these video specs. The biggest upgrade is sure to make HDR shooters happy – the a6400 can now shoot video with Hybrid Log Gamma (HLG), S-Log2, or S-Log 3 picture profiles. HD proxy video recording is also a new feature that enables videographers to capture lower quality footage for streamlined editing and replace it with full resolution footage during rendering. It is important to note that the a6400 will no longer support an MP4 file format – only XAVCS and AVCHD. The 30 minute clip limitation previously used on alpha line cameras is now gone!
We were extremely happy with how our underwater video footage with the Sony a6400 turned out. The details are mesmerizing, even in lowlight situations. Every little grain of sand, every detail on a wolf eel's skin appears to pop out at you. The Sony a6400 shoots in 6K and then downscales the footage to 4K for extra sharpness - you can tell. Despite issues with white balance in the JPEGs, when it comes to video, the colors captured with the Sony a6400 are fairly accurate. With no crop factor and no pixel binning, the video on the Sony a6400 is almost everything you could ever want - save IBIS.
Sony a6400 vs the Panasonic GH5 for Underwater Video
Recently, the Panasonic GH5 has been one of the world's leading interchangeable lens cameras for video. The Sony a6400 has proved to be a major contender for the title of best mid-budget underwater video camera, close to surpassing the GH5 in many ways. Which camera is better? It's hard to say. It really comes down to what you value in a video camera.
Sony a6400 advantages over the Panasonic GH5:
4K video on the Sony a6400 is created by downsampling from 6K video using the full APS-C sensor. This means the image quality is always going to be better than a four thirds sensor camera like the GH5. The video quality is also better than the Canon EOS R 4K video because the EOS R has such a large 4K crop factor
There is less noise in the Sony a6400 video than the GH5 (i.e., better ISO performance)
There is much better autofocus is in the Sony a6400 than the Panasonic GH5
The a6400 has improved in its color rendering compared to the a6300. It can now compete with the Panasonic GH5 when it comes to color.
Panasonic GH5 advantages over the Sony a6400:
The GH5 performs better in rolling shutter tests
The GH5 can capture 4K @ 60 fps instead of 30 fps
The GH5 has in-body image stabilization
External Monitor Compatability and Log Picture Profiles
Both cameras offer compatability with an external monitor. The GH5 has support for full HDMI, the Sony a6400 has a mini HDMI port
Neither camera offers RAW recording
Both cameras offer a series of Log picture profiles. Each has its set of advantages and disadvantages. It's up to the videographer to determine which one they like to process with.
Verdict? The Panasonic GH5 likely wins for any new underwater videographer just getting serious about underwater video. Because underwater environments have so much motion, in-body stabilization is huge. The GH5 has great stabilization as well as the capability of capturing video at 60 fps. It's also the better option if you are capturing video of quick moving subjects like schools of fish. The Sony a6400 is going to be a better option for macro subjects and seasoned videographers who are used to going to great lengths to keep their video still. The video quality is better, so if you're looking for detail, go with the Sony a6400.
Sony a6400 Best Lenses
Macro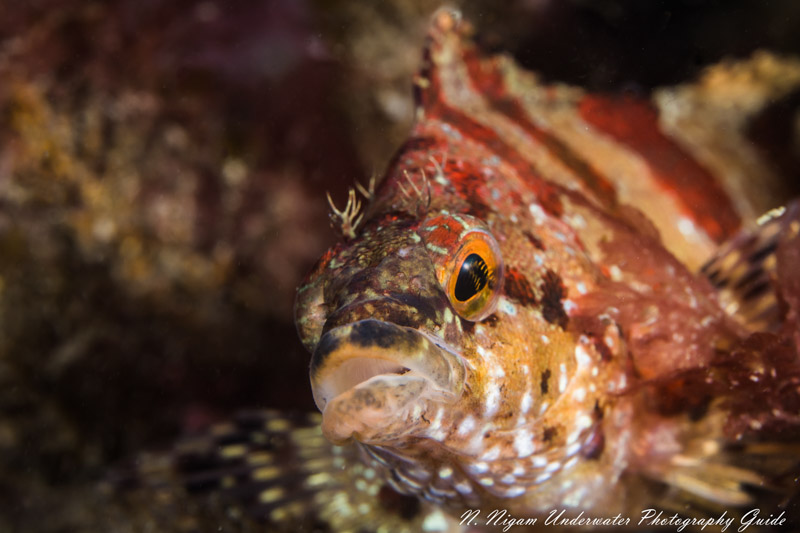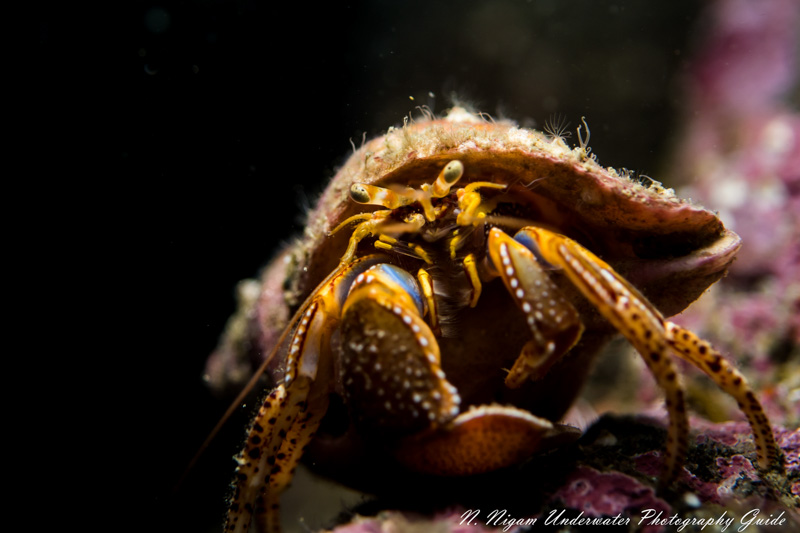 Standard / Mid-Range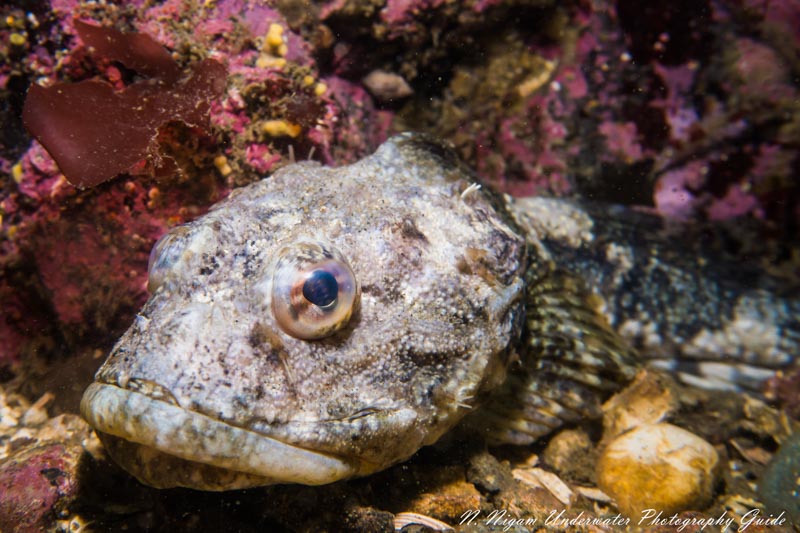 Wide-Angle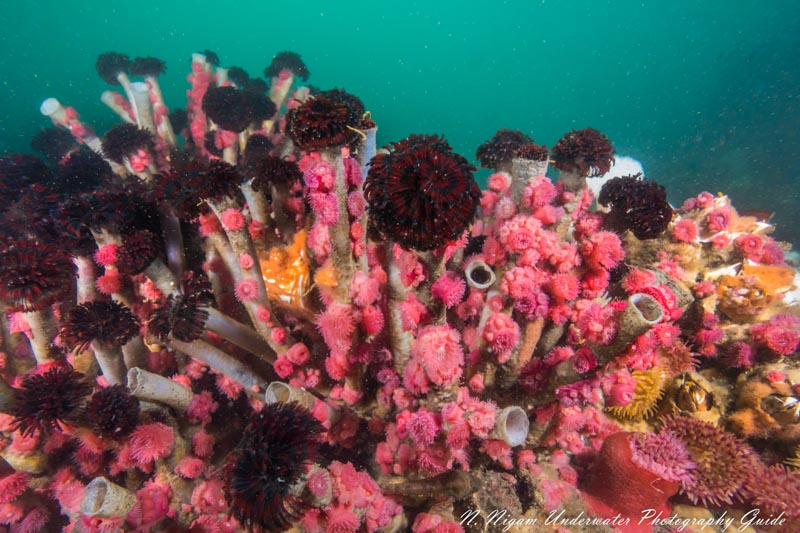 Fisheye
Recommended Topside Sony Lenses
While we love to dive with Sony lenses, they perform to the same high standard on dry land too. If you're considering adding to your topside kit bag, look through the options below.
Telephoto
Wide-Angle
Sony a6400 Underwater Housings
A wide range of housing options for the a6400 will be available from most major underwater housing manufacturers. Currently, there are housings offered from Ikelite and Fantasea, with housings from Nauticam and other manufacturers expected to come out soon.
Be sure to check out the Bluewater Sony a6400 underwater housing review.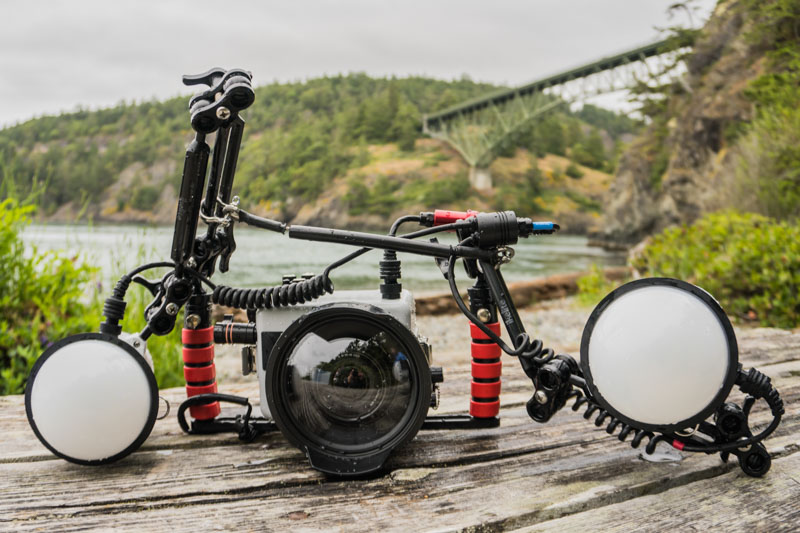 Ikelite offers an affordable Sony a6400 housing manufactured in the USA with a corrosion-free ABS-PC (polycarbonate) blend for durability and lightness. The housing offers full control of the camera with controls designed for ergonomics. This housing is great for use with Ikelite strobes and acessories like the Ikelite-Sony TTL converter. The housing is compatible with a DLM Type A port system offering compatibility with many Sony E-mount lenses.
*Compatible with the Sony a6300/a6400/a6500!
Check out our Ikelite Sony a6400 underwater housing review
The Ikelite Sony a6400 housing is available now at Bluewater Photo!
---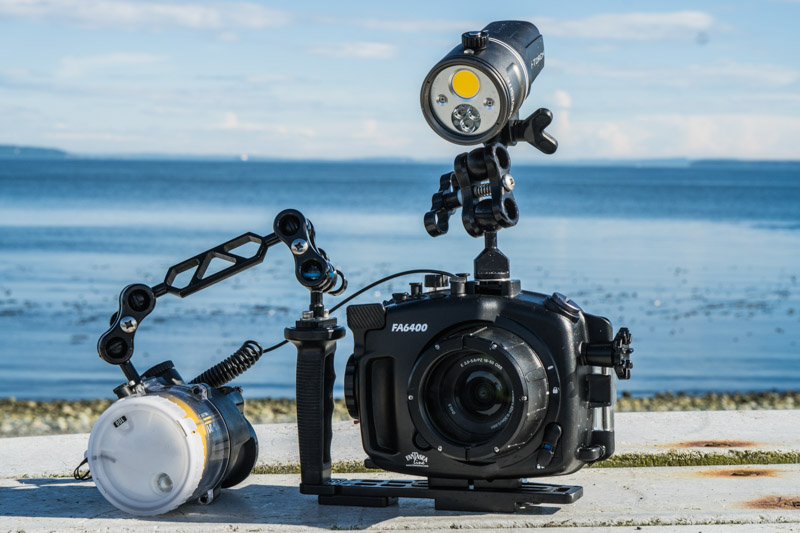 Fantasea offers an affordable, rugged, and ergonomic Sony a6400 housing. It's very compact and lightweight - perfect for dive travel! The housing features a Fantasea hybrid safety system which includes leak detection throughout the dive and a vacuum valve/pump for a better underwater seal. The housing features an interchangeable lens port and gear system for use with a wide range of lenses.
Check out our Fantasea Sony a6400 underwater housing review
The Fantasea Sony a6400 housing is available now at Bluewater Photo!
---
Nauticam has been known for its top-notch, aircraft grade aluminum housings. They are robust, durable, and built to last. We expect the Sony a6400 housing to live up to Nauticam's standards.
The Nauticam Sony a6400 housing has not been announced yet, but is available for pre-order at Bluewater Photo!
Pros and Cons
Pros
Highly advanced autofocus - animal eye AF tracking
Decent burst shooting speed
Expanded ISO range up to 102,600
180-degree flip screen
Bright viewfinder
Good video features
Fantastic value for the specs ($899 for body only)
Cons
No built-in image stabilization
No headphone jack
16:9 aspect ratio screen
Bad JPEG color rendering (i.e., JPEG white balance)
Sony A6400 vs the Competition
These specifications compare how the Sony a6400 compares to other cameras in the Sony alpha line as well as the Panasonic GH5 - a strong competitor for video.
Sony A6500

Sony A6400

Sony A6300

Panasonic GH5

Price

$1,199

$899

$749.99

$1,999

Max Resolution

6000 x 4000

6000 x 4000

6000 x 4000

5184 x 3888

Effective Pixels

24 MP

24 MP

24 MP

20 MP

Sensor Size

APS-C

(23.5 x 15.6mm

APS-C

(23.5 x 15.6mm)

APS-C

(23.5 x 15.6mm)

Micro Four Thirds

(17.3 x 13mm)

ISO

Auto, 200-25,600

(Expands to 100 & 51,200)

Auto, 200-25,600

(Expands to 100 & 102,600)

Auto, 200-25,600

(Expands to 100 & 51,200)

Auto, 200-25,600

(Expands to 100)

Custom White Balance

Yes (4 Slots)

Yes (4 Slots)

Yes (4 Slots)

Yes (4 slots)

Image Stabilization

5 Axis

None

None

5 Axis, supports Dual IS 2, up to 5 stops with compatible lenses

Auto-focus

165 Contrast & 425 Phase Detection pts

425 Contrast & 425 Phase Detection pts

165 Contrast & 425 Phase Detection pts

Contrast Detection, 225 pts

Flash Sync Speed

1/160

1/160

1/160

1/250

Burst Shooting

11 fps

11 fps

11 fps

12 fps

Video Formats

MPEG-4, AVCHD, XAVCS

MPEG-4, AVCHD, XAVCS

MPEG-4, AVCHD, XAVCS

MPEG-4, AVCHD, H.264

Max Video

Resolution

3840 x 2160 (30p)
3840 x 2160 (30p)
3840 x 2160 (30p)
4096 x 2160 (24p)

LCD Screen Size

3" Tilting

(touch-enabled)

3" 180-degree Flip

(touch-enabled)

3" Tilting

3" Fully Articulated

Screen Dots

921,600

921,600

921,600

1,620,000

Electronic Viewfinder

100% Coverage at 0.71x magnification

100% Coverage at 0.71x magnification

100% Coverage at 0.71x magnification

100% Coverage at 0.76x magnification

Viewfinder Resolution

2,360,000

2,360,000

2,360,000

3,680,000

Battery Life (CIPA)

310

360

350

410

Weight

453g

403g

404 g

725g

Dimensions

120 x 67 x 53 mm (4.72 x 2.64 x 2.09")

120 x 67 x 60 mm (4.72 x 2.64 x 2.37″)

120 x 67 x 48 mm (4.72 x 2.64 x 1.77")

139 x 98 x 87 mm (5.47 x 3.86 x 3.43″)
Should you upgrade from the Sony a6300? That could go either way. If you tend to shoot large and quick pelagic animals requiring a large buffer and quick focus tracking, then yes - an upgrade is a good idea. However, if you are looking for an all around improvement in image quality, battery life, and video, you still may want to take a look at the Sony a6500 over the Sony a6400.
Should you upgrade form a compact underwater camera system?
Upgrading to the Sony a6400 from a compact underwater camera is an excellent idea, especially if you are looking for an upgrade that won't eat your wallet. The a6400 is going to perform much better underwater than any compact camera could, as well as offer multiple lens options for macro and wide angle photography. Photo quality is also going to be significantly better on the Sony a6400, partly due to the APS-C sized sensor.
Should you dowsize from a DSLR system?
If you are thinking about downsizing from a DSLR system to the Sony a6400 then you're going to give up some underwater performance in autofocus speed, ISO performance, and dynamic range capability. That being said, if you're shooting an APS-C DSLR, then you might not really give much up except size. So we recommend downsizing if you are currently shooting an APS-C DSLR system. If you are shooting a full-frame DSLR then you might want to consider the sacrifices in image quality. If you're willing to make them, then the Sony a6400 is going to be much smaller and easier to travel with.
Full frame mirrrorless (Nikon Z6/Z7, Canon EOS R, Sony a7R III) or APS-C mirrorless (a6400)?
Many new full-frame mirrorless cameras such as the Sony A7R III, Nikon Z6/Z7, Canon EOS R, and Panasonic S1/S1R, are much better cameras than the Sony a6400. Full-frame mirrorless is now the top-of-the-line professional system. However, they come at a steep price and a large size. So if you're willing to sacrifice image quality and performance, then you can have real benefits in size and price point by choosing the Sony a6400.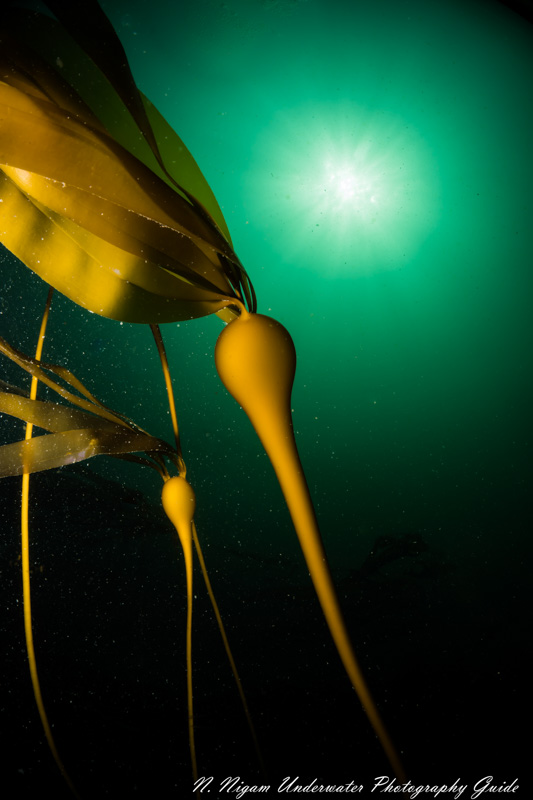 As with the a6300 and a6500 before it, the Sony a6400 is an excellent APS-C mirrorless camera - smaller than DSLR's and increasingly popular full-frame mirrorless systems, but still yielding excellent photo and video quality. Sony E-mount lenses are becoming more versatile and increasingly excellent in their image quality. If you want most of the quality found in Sony a7 systems but balk at the size and price tag then the Sony a6400 is for you.
The Sony a6400 packs a powerful punch. With improved autofocus tracking, upgraded processing, support for hybrid log gamma, 425 auto-focus points, Sony E-mount lenses, and 24 MP - you really can't go wrong whether you're taking underwater photo or video.
SUPPORT THE UNDERWATER PHOTOGRAPHY GUIDE:
The Best Service & Prices on u/w Photo Gear
Visit Bluewater Photo & Video for all your underwater photography and video gear. Click, or call the team at (310) 633-5052 for expert advice!
---
The Best Pricing, Service & Expert Advice to Book your Dive Trips
Bluewater Travel is your full-service scuba travel agency. Let our expert advisers plan and book your next dive vacation. Run by divers, for divers.
---