Ikelite Sony a6400 Underwater Housing Review
Ikelite introduces a durable and compact underwater housing for the Sony a6400 mirrorless camera featuring compatibility with the Sony a6300, a6400, and a6500.
The Sony a6400 is one of the world's top APS-C sensor cameras. It also has the distinction of being a small, mirrorless camera compatible with Sony's high-quality E-mount lenses and boasts exciting autofocus capability – including the new Animal Eye AF function. It's a true testament to how far photography has come when a camera of the a6400's capability can be offered at a price point as low as $899.
Thankfully, the underwater housing market has been doing a great job at keeping up with strides in photography. We were excited to see what Ikelite had to offer when it came down to matching a housing with the capability of the Sony a6400. They didn't disappoint. In fact, they went above and beyond by making the housing compatible with the Sony a6300, a6400, and a6500.
The Ikelite Sony a6400 underwater housing is an excellent option for anyone hoping to take the Sony a6400 below sea level at a price that doesn't eat a massive hole into their budget. It's also a great option if you are thinking about using some of Ikelite's professional DS 161 strobes and their accurate Ikelite-Sony TTL converter. Ikelite offers a wide range of dry lock micro ports that can accommodate for a wide range of E-mount lenses while keeping the port system compact. When it comes to customization, Ikelite has everything an underwater photographer could need when shooting with the Sony a6400. We took the Ikelite a6400 housing to some of the Pacific Northwest's wildest currents and pushed it to the limits. We were pleased with what it could accomplish…
Status: Available Now
U.S. MSRP: $775.00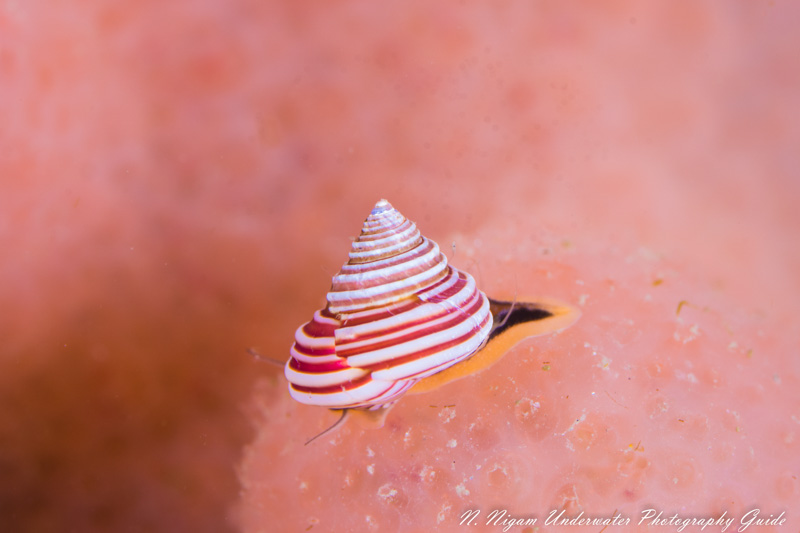 ---
The Ikelite a6400 Housing is available now at Bluewater Photo!
---
---
Ikelite Sony a6400 Underwater Housing Video Review
Quick Sony a6400 Specifications
On a specs sheet, the Sony a6400 is at the front of the pack for a camera of its class. It also sits right in the middle of the Sony a6300 and Sony a6500, as it's more of an upgrade to the a6300 than the a6500. But if you're thinking of upgrading to the Sony a6500 in the future, this housing is still compatible. Full-frame mirrorless cameras like the Nikon Z6/Z7, Sony A7R III, Panasonic S1/S1R, and Canon EOS R are going to outperform the Sony a6400. But you are going to pay thousands more for those systems. When compared to the Olympus OM-D EM1 Mk II, Olympus OM-D EM5 MK II, Panasonic GH5, or other competing mirrorless cameras, the Sony a6400 offers really exciting prospects for serious underwater photographers, even if you're on a budget.
24.2 MP APS-C Exmor CMOS Sensor
Latest BIONZ X Processor
Lightning quick autofocus acquisition of 0.02 sec
425 phase detection contrast-detection AF points covering approximately 84% of image area
Real-time Tracking for object tracking
Animal eye autofocus tracking – it works!
Better low-light autofocus – working range of EV -2 to 20
High-speed continuous shooting at up to 11 fps
Improved buffer size for JPEG and RAW – now 46 RAW files, 99 extra-fine JPEG
Advanced High-Resolution 4K with Fast Hybrid Autofocus
Hybrid Log Gamma video – S-Log2, or S-Log3 picture profiles
Interval recording for time-lapse videos
180-degree fully tiltable LCD touch screen
Ikelite Sony a6400 Underwater Housing Key Specifications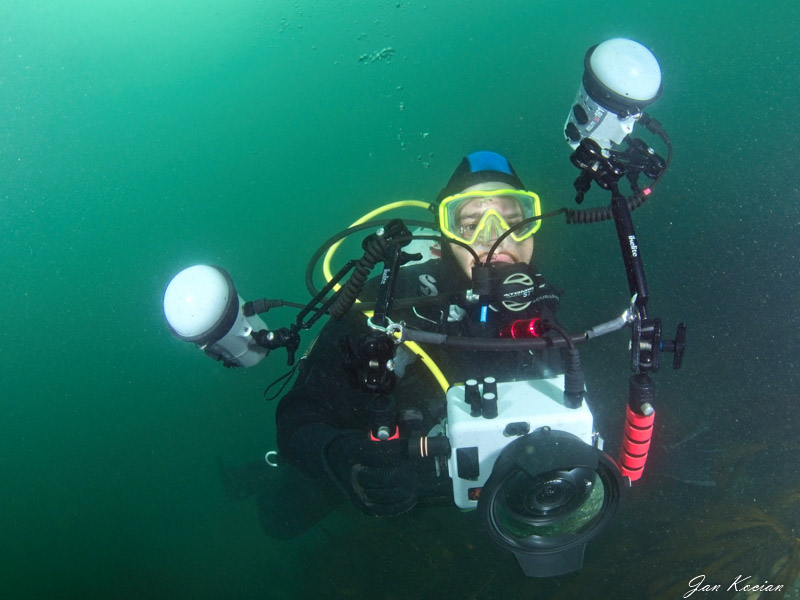 Ikelite is known for being the frontrunner of the polycarbonate housing market. Their Sony a6400 underwater housing is particularly compact – more similar in size to one of their compact camera housings than a mirrorless or DSLR housing. It's slick, smooth, and well designed with a clear back for a perpetual view of the camera inside. The controls allow for full functionality of the camera.
Compatiblity with Sony a6300, a6400, and a6500
Large, curved control levels for easy shutter release and quick access to the AF/MF button
Anodized aluminum push buttons with smooth action
Clearly marked controls are laser engraved onto back panel – never fades!
Clear housing back panel for instant visual feedback
Small camera mount for easy installation
Spare ½-20 threaded accessory port for optional vacuum kit
Compatible with fiber optic cables and electrical sync cords
Compatible with optional Ikelite to Sony TTL
Double fiber optic cable port, for use with standard YS type cables
Shutter release and AF/MF button extensions available for customizing shutter control and back button focus
Easy-to-see, red video start/stop button
Compatible with dry lock micro lens port system
Depth rated to 200ft (60m)
Port and Lens Options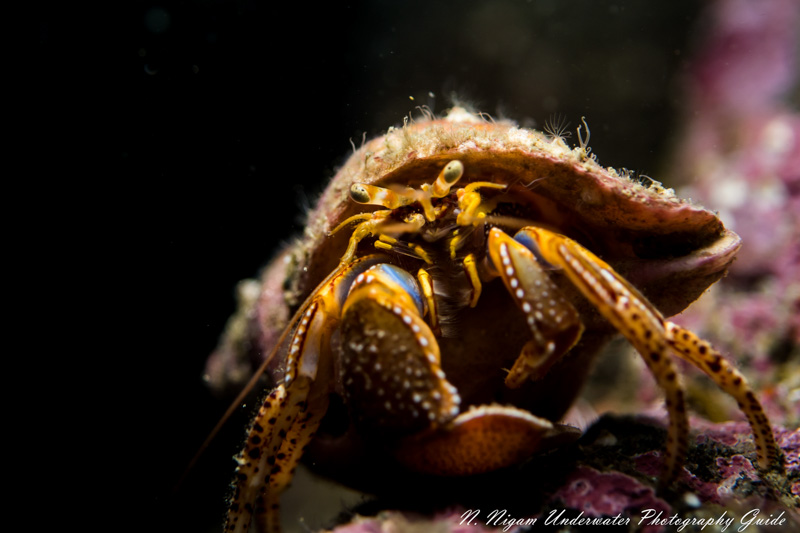 The Ikelite a6400 underwater housing is compatible with a wide range of Ikelite dry lock micro ports, wet lenses, and lenses. Sony offers a number of E-mount lens options that are great for underwater photography. You can also use Canon EF lenses with the Metabones adapter but autofocus with these options tends to be slower. Wet lenses are also a great option with this housing for super macro photography.
Ikelite Dry Lock Micro Type A Port Charts
Ikelite Sony a6400 Underwater Housing Features
Build
We were impressed with just how compact the Ikelite Sony a6400 underwater housing ended up being. It's more reminiscent of a compact camera housing than some of Ikelite's larger DSLR and mirrorless options. Despite being so compact, a little extra airspace goes a long way when it comes to buoyancy. The Sony a6400 still exhibits a popular attribute of Ikelite housings – enhanced buoyancy underwater. Because the housing is less negative than competing brands, it really keeps your arms and fingers from getting tired after a long dive. Extra airspace also allows for a nice LCD tilt in the housing for enhanced underwater viewing. At just 2.6 lbs, most housings for APS-C sensor cameras don't come this light. The camera, housing, and strobes can easily fit into a carry-on cooler bag for easy world travel.
There isn't a cold-shoe mount on this housing, but there's ample space at the top for adding an adhesive, gopro style mount. A vacuum kit can also be added for extra peace-of-mind and an even more airtight seal.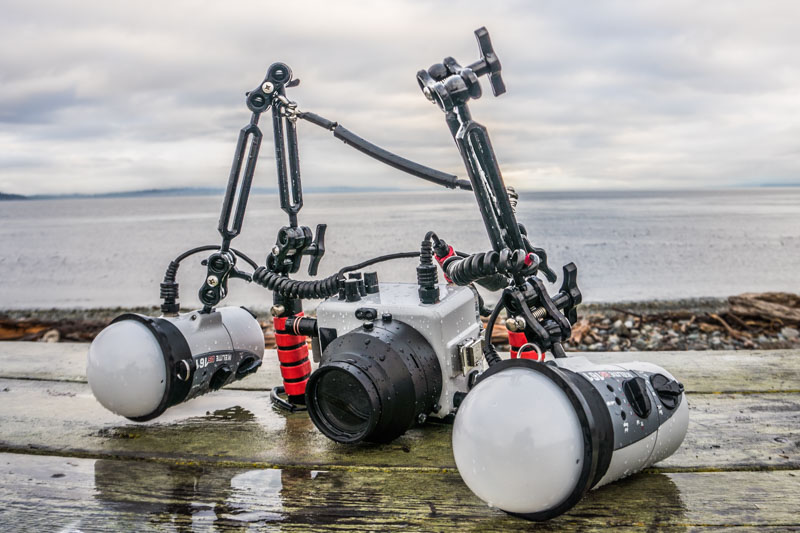 Ergonomics
The overall ergonomics on this housing are nice. Not only do the buttons allow for full control of the camera's functionality, but you can also view all the controls you need laser engraved into the back panel. Laser engraved controls aren't going to corrode or rub away. The action on each button is pretty good – it's not too stiff or too loose. The buttons do stick just a little if you don't wash them well, so be sure to give the housing a good rinse and soak after use. All dials are simple to use with an easy turn using your thumb and forefinger. It makes for very quick shutter speed and aperture changes. To change other important camera settings, there's a quick Fn button to access ISO, autofocus type selection, etc. We found that the Sony a6400 in conjunction with the Ikelite a6400 housing can withstand speedy and constant settings changes in versatile conditions.
Dry Lock Micro Port System
Ikelite has a competitive advantage over other budget housing manufacturers with its versatile and easy-to-use dry lock micro port system. Each port fits easily over the housing and screws in with three screws. There's no need for any twisting motions that can damage the integrity of the seal. The dry lock micro port system is notably small. They also have an interesting feature where some of the ports come with zoom dial, rather than being included with the housing. Ergonomically I found this to be just as easy as using a zoom dial on a housing, if not easier. Not all ports come with a zoom dial, so be sure to double check the port chart to find the right port for your lens.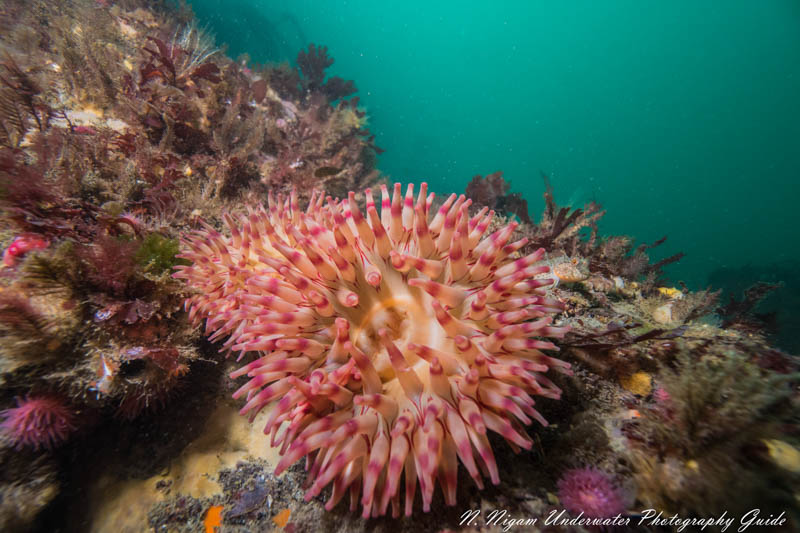 Accessories to Consider
Ikelite Strobes
Ikelite offers professional strobes with excellent power, beam angles, and recycle times. One of the biggest advantages of the money you save by purchasing the Sony a6400 camera and housing is that the savings can be invested in what is really important – underwater lighting. The Ikelite DS 161's are professional strobes. They're big and powerful. If you need to get quick, crisp, well-lit shots, having a big battery pack that can handle burst shooting is a must. The Ikelite housing has the capability of connecting to the Ikelite DS 161 strobes with sync cords. Combined with a 1.4 second recycle time at full power, you're shooting with a "semi-automatic" strobe. Bust shooting with the Sony a6400 couldn't be easier. Combined with animal eye autofocus tracking and you have a machine that can capture hundreds of photos of an underwater creature in less than a minute and keep its eye in perfect focus.
Many people buy Ikelite strobes to be used with an Ikelite to Sony TTL converter. The TTL converter creates a direct link between the camera's hot shoe and Ikelite strobes. This enables the camera to tell the strobes exact the power they need to fire at for proper exposure. If you're going to be shooting at high speed using burst shooting modes, then a TTL converter is a must to maintain proper exposure. Although higher end cameras are a little consistent in maintaining proper exposure at high burst speeds, I still found the Sony a6400 to capture exceptional photos using the Ikeliite to Sony TTL converter. The only time I considered turning off TTL was when I wanted a little more drama in my lighting for close-focus wide-angle shots or shots that required some underexposure.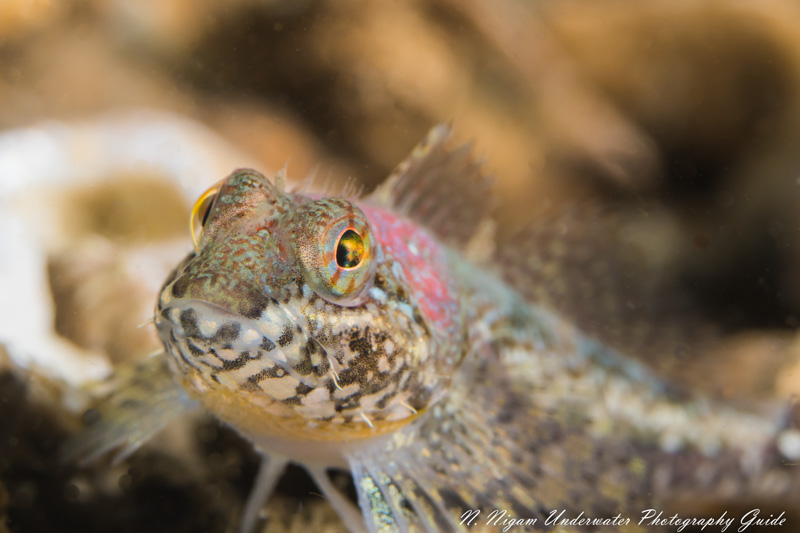 Underwater Performance
The a6400's performance with the Ikelite a6400 underwater housing can best be described as smooth. Not only is that how the housing feels, but it's how the camera captures anything from the smallest nudibranchs to the largest of reef walls. Overall, the compact size of the rig and its ideal underwater buoyancy makes it a breeze to swim with underwater. I never thought an APS-C sensor could be so easy to carry around. I actually liked the action on these buttons a little bit better than other Ikelite housings I've used. The D-pad is a little close together, so it does take some getting used to, but that's a function of the camera being so small. The curved shutter release control is actually pretty versatile. I was able to adjust it with an Allen key to sit at my personally preferred angle with the right amount of tension on the lever. All dials were easy to turn, but you do need your thumb and forefinger to turn each one. Because shutter speed and aperture are both controlled with dials, it makes it a very quick to change two of the most important underwater camera settings.
Underwater Macro
I found this to be a functional system for macro underwater photography. Although autofocus can be a little slow with Sony e-mount macro lenses, the port options are easy to work with and accommodate for the full range of E-mount macro lenses. I found the Sony 50mm and 90mm macro lenses to be similar in autofocus speed and quality. It was hard to tell the difference between the two. What I really liked about the camera was its ability to use animal eye autofocus tracking with the macro lenses. This saved some of my photos with small, quick-moving fish.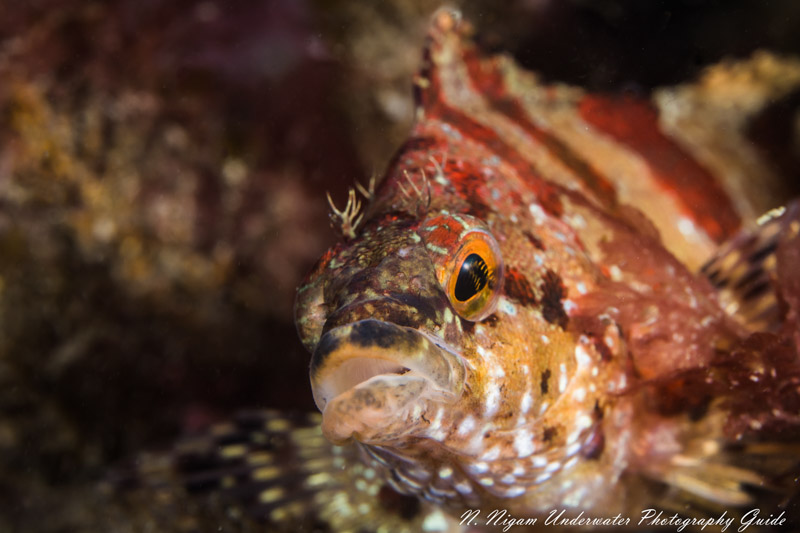 Underwater Wide Angle
I enjoyed using Ikelite's dry lock micro dome port that works with the Sony 10-18mm rectilinear wide lens. The dome has a zoom dial on the side of the port rather than on the housing which improves underwater ergonomics slightly. I did find the corners to be a little soft with the Sony 10-18mm lens, but the focus speed was decent. Combined with the Ikelite DS 161 strobes and Ikelite to Sony TTL converter, it can make a formidable wide angle set up.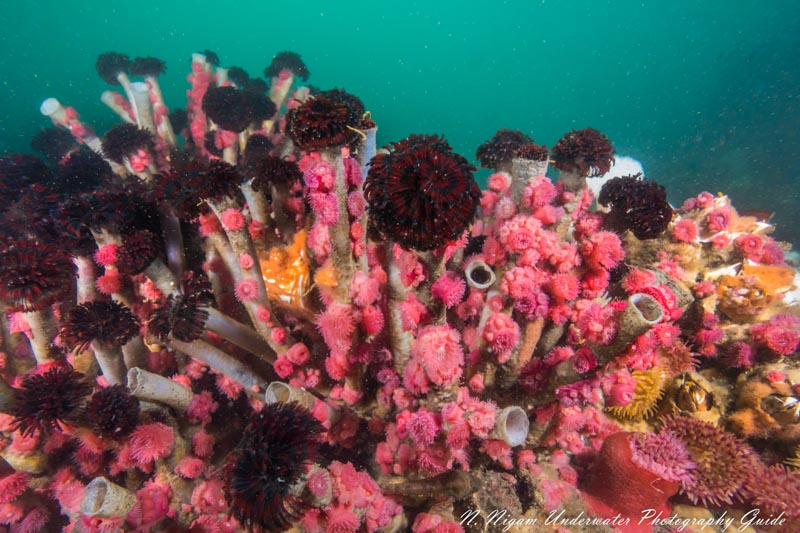 Tips for Best Underwater Performance with the Ikelite Sony a6400 Housing
As with any underwater housing, it's always a good idea to refine your shooting process to accommodate for quirks with your housing. We've already done that for you! Here are some tips for using the Ikelite Sony a6400 housing:
1. When installing the camera and tray into the housing, lifting the LCD up can help with taking the camera out. Remember that you can tilt the LCD before closing the back panel for a better viewing angle while diving!
2. The on/off switch can be a little finicky at times. The easiest remedy for this is leaving the camera on during the dive and letting it sleep. Otherwise, you can play around with moving the on/off dial up and down and around to turn the camera on and off in the housing.
3. Don't click the pop-up flash button until the camera is in the housing. If you are using electronic sync cords, don't press the pop-up flash button, or you won't be able to put it back down until you're topside again.
4. Be sure that the tab on the zoom gear aligns with the slot on the outer zoom gear sleeve.
Setting up your Ikelite Sony a6400 Underwater Housing
Because of the larger relative size of the E-mount lenses, it's necessary to set up your Ikelite housing in a certain order to accommodate for the conveniently small size of the dry lock micro port system.
1. Screw your camera body tripod mount onto the tray mount with a coin.
2. Take off the lens
3. Slide all levers and dials on the housing away from the center of the housing
4. Slide the camera body and tray into the housing. Attach the electronic sync cord attachment to the hot shoe (if using one). If using fiber optic cables, press the pop-up flash button. Latch the back cover. I recommend turning the camera on before latching the back cover.
5. Insert the zoom sleeve into the front of the housing. Slide the lens through the front of the housing and onto the camera. Make sure the tabs on your zoom gear align with the zoom sleeve.
6. Attach the port by pushing it onto the housing and screwing the mounting screws so they are flush with the port.
7. Open the vacuum valve by pressing the side button and pull out the cap. Attach your vacuum pump and pump it until it reaches 10-15mm of Hg. Replace the cap. Make sure you test it before you get into the water to see that it has maintained pressure.
8. After the dive, release the pressure from the vacuum valve by reattaching the vacuum pump and holding the release lever.
9. Take apart the housing in reverse order.
Conclusion
Overall, this housing is an excellent lightweight, budget housing for the Sony a6400. The money you save from purchasing the housing can go into some awesome accessories like the Sony to Ikelite TTL converter that will help you take advantage of the speed the Sony a6400 has to offer. The port options for the housing make it a versatile system with compatibility for a wide range of lenses. There's no doubt that the Ikelite a6400 housing can be customized and fitted to suit any photographer's needs whether its for diving, surf photography, pool photography, or snorkeling.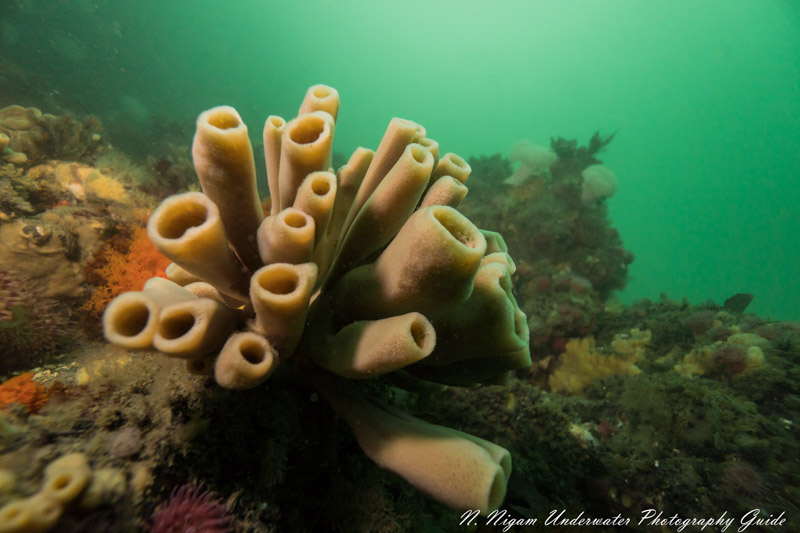 SUPPORT THE UNDERWATER PHOTOGRAPHY GUIDE:
The Best Service & Prices on u/w Photo Gear
Visit Bluewater Photo & Video for all your underwater photography and video gear. Click, or call the team at (310) 633-5052 for expert advice!
---
The Best Pricing, Service & Expert Advice to Book your Dive Trips
Bluewater Travel is your full-service scuba travel agency. Let our expert advisers plan and book your next dive vacation. Run by divers, for divers.
---