First Shots With the Nikon Z 7II & Z mount Lens Review
A first dive with the Nikon Z 7II and Nikkor Z 14-30mm f/4
Although Nikon been a major player in the photographic industry for decades, the company has been struggling these past couple of years with both its finances and innovation. The recent release of the Nikon Z 7II and Z 6II full-frame mirrorless cameras is exciting for Nikon shooters as the top Nikon cameras on the market. However, neither rival the technological prowess from the Canon EOS R5 & R6 or the Sony A1, A7S III & A7R IV. While Nikon has some catching up to do, especially in the spaces of video and autofocus, Nikon photographers have no reason to feel left out of the innovations mirrorless technology bring to the table. The Nikon Z7II and Z6II are small but effective upgrades from the original Nikon Z6 and Z7 cameras - and the cameras now feature 4K/60p video recording, dual card slots, and dual EXPEED 6 processors. With double the processing power, the Z 6II/Z 7II have larger buffers, better autofocus and slightly higher burst shooting.
For our full review of these cameras, we are excited to be taking the Nikon Z 7II in an Ikelite Z 7II housing on our underwater photo workshop to Socorro, Mexico next week. But in the meantime, I thought I would give you a quick glimpse into my first experience with the Nikon Z 7II with some endearing wolf eel in the cold waters of the Pacific Northwest. I brought along the first Z mount lens that I have used underwater - the Nikon Z 14-30mm f/4 rectilinear wide lens behind a compact 8 inch dome port. With a smaller flange distance, the Z mount theoretically provides sharper corners than the traditional Nikon F mount. This is particularly useful for rectilinear wide lenses behind dome ports, like the 14-30mm.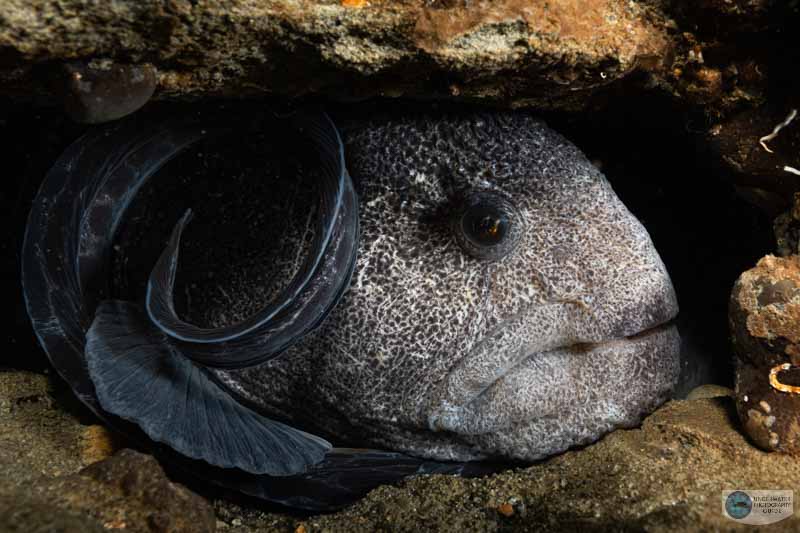 My Initial Thoughts About the Nikon Z 7II for Underwater Photography
After testing almost every major camera system to hit the market since 2018 underwater, I decided to buy a Nikon Z6 and use it as my primary system in July of 2019. I love the way Nikon RAW files edit; I love the feel of the cameras, the image quality, and the ergonomics. The Nikon Z 7II has all of those things that made me fall in love with the system in 2018. But that was 2018. I have long since decided there are better options for underwater photography. So is the Nikon Z 7II a major upgrade from the original Z7? No. Honestly, when I was using the camera for underwater photography, it felt almost exactly the same as the Z7. The aufotocus system could have been quicker, but I personally couldn't tell the difference and the camera still struggled slightly in low light compared to recent Canon and Sony models. That being said, the Z 7II's AF is still fast enough where I didn't miss any shots - and the AF speed is more than fast for most photographers. I think the Canon EOS R5 or Sony A7R IV would likely perform better in quick-action than the Z 7II, but we'll put the camera to the test to find out - that's what Socorro is for! Overall, the autofocus tracking has improved on paper, but I didn't notice much of a difference in the real world. That being said, the firmware updates to the original Nikon Z6 and Z7 made a huge difference to autofocusing speeds.
The same great high resolution image quality and RAW files that can be found in the Z7 are in the Z 7II. Believe it or not, all RAW files are not equal. I personally like editing files from Nikon - the colors are more rich and accurate out of the box - which leaves me rarely playing around with the vibrance tools. I was very happy with the dynamic range and details from my wolf eel photos. It was a very dark day and I was impressed with how much the Z 7II could capture with very little noise for the situation.
My overall verdict? If you have a Nikon Z6/Z7, don't upgrade if you just care about the difference for underwater photography. If you're a Nikon DSLR shooter, I still think the Nikon Z 7II represents a superior option to Nikon's DSLR offerings. If you don't have any brand loyalty - Canon and Sony both have better options for underwater photography (though Canon moreso than Sony). Until we have have our full review of the Z 7II out, I highly recommend reading our Z6/Z7 review, as it will tell you most of what you need to know about the camera.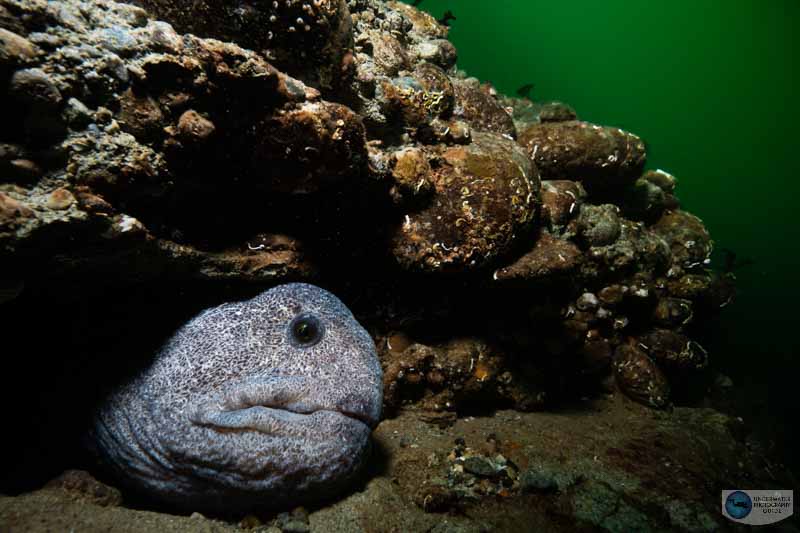 My Initial Thoughts About the Nikon Z 7II for Underwater Video
The main reason to upgrade to the Nikon Z 7II or Z 6II form the original Z7 and Z6 is 4K/60p recording. Granted, the 4K/60p in the Z 7II is line skipped and cropped in the Z 6II. But 4K/60p allows you to slow down your video for even better stabilization underwater. For me personally, it makes me tempted to upgrade from my original Z6. I loved being able to stabilize my video as I do a lot of hand held video. The wolf eels hide in small holes in a clay wall, so setting up a tripod is very difficult. But other than battery life improvements, there aren't many changes to the system for video. Unfortunately, N-Log and the new HLG profiles are not available with internal recording. 10-bit 4:2:2 also has to be recorded externally. If you want the option to really color grade internally recorded footage, take a look at the Canon EOS R5 & R6 as well as the Sony A7S III.
First Impressions of the Nikon Nikkor Z 14-30mm f/4 S Lens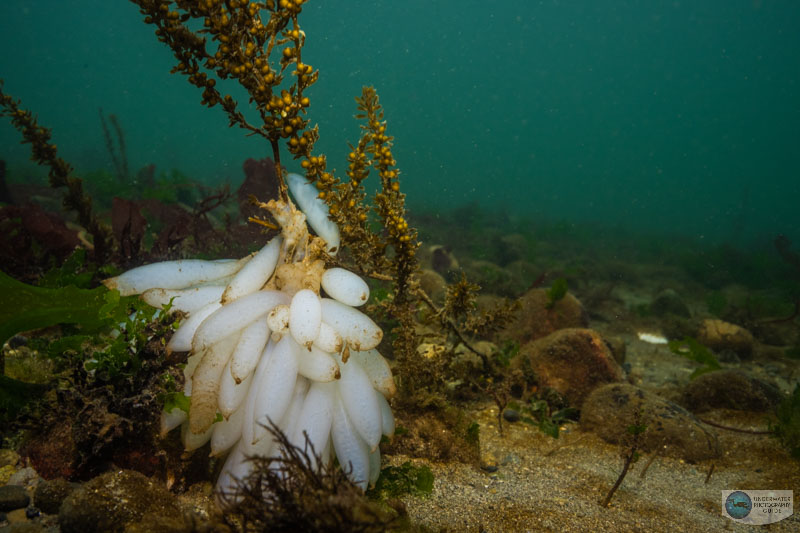 I was very excited to do my first dive with a Nikon z lens on my dive with the wolf eel. The Nikkor Z 14-30mm f/4 S lens was perfect for the situation as the wolf eels were on eggs and staying in their dens. Overall, I think corner sharpness has improved with the Z mount, making Z mount rectilinear lenses more compelling for close focus wide angle and reefscape shots behind a traditional dome port. However, a traditional fisheye lens is still a better option for close focus wide angle than the Z mount rectilinear lenses. We do home that Nikon will release a Z mount fisheye option in the future.
Is the autofocus quicker with the Z mount than the Fmount with an FTZ adapter? It's hard to say. I couldn't discern a noticeable difference in autofocus speed with Z mount glass. But this is something I will keep a closer eye on in Socorro. Overall, I think that no one should be scared to use an F mount lens with a Z mount camera for fear of slower autofocus. There's not much of a difference. The FTZ adapter does a great job.
Nikon Nikkor Z 14-30mm f/4 Corner Sharpness Test
To test corner sharpness, I photographed a wolf eel at an open aperture (f/5.6) and at a normal aperture for wide angle shooting (f/13). The lens was behind an Ikelite 8 inch compact dome.
f/5.6 Original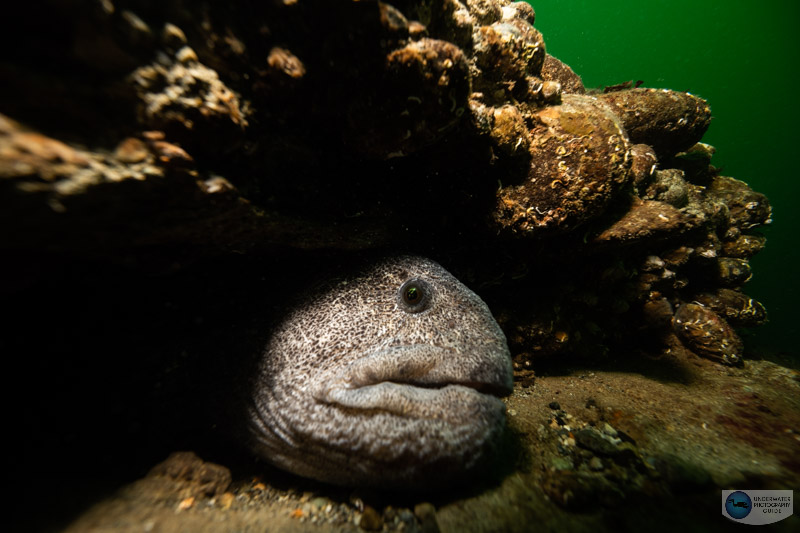 f/5.6 Center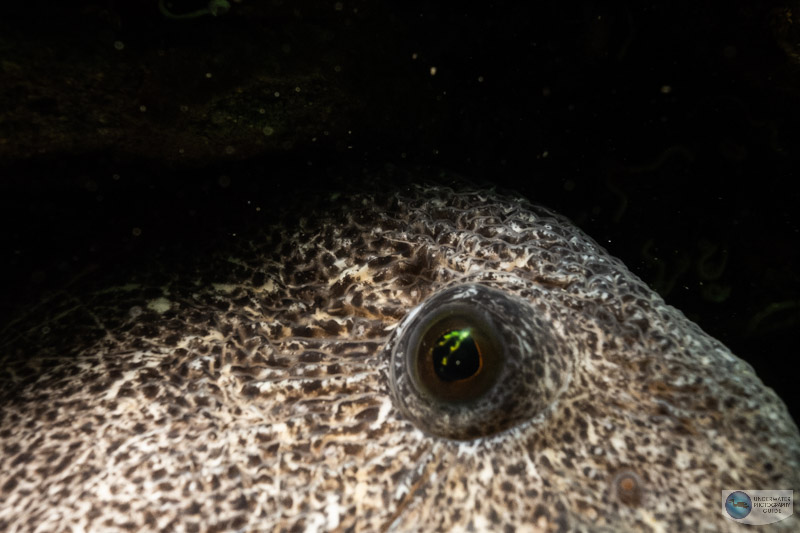 f/5.6 Corner

f/13 Original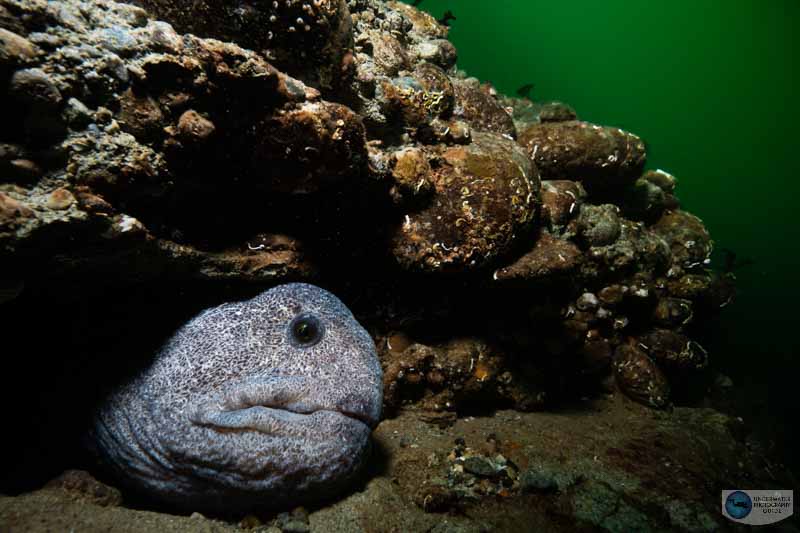 f/13 Center

f/13 Corner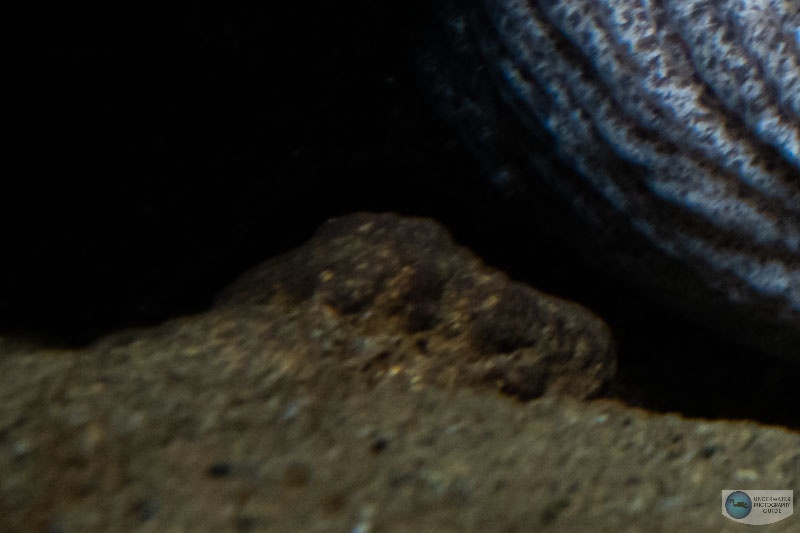 SUPPORT THE UNDERWATER PHOTOGRAPHY GUIDE:
The Best Service & Prices on u/w Photo Gear
Visit Bluewater Photo & Video for all your underwater photography and video gear. Click, or call the team at (310) 633-5052 for expert advice!
---
The Best Pricing, Service & Expert Advice to Book your Dive Trips
Bluewater Travel is your full-service scuba travel agency. Let our expert advisers plan and book your next dive vacation. Run by divers, for divers.
---