The Best Underwater Cinema Cameras
An overview of cinema cameras for underwater use
Cameras of the God's?
Here we enter the realm of Hollywood cinematography! You will need very deep pockets for some of these cameras. Pardon the pun but taking these cameras underwater will mean your pockets need to be even deeper. Albeit, modern technologists have risen to the challenge, and filled the niche. Whether you're a seasoned professional, ardent amateur, or a part-time vlogger, we all find high quality gear enticing. The question always remains; Is it worth it? No matter what you spend on a camera it's 'the brain's behind the machine' that creates the finished product. Conversely, there are those of us who are able exploit our systems fully, and we often end up hitting artistic boundaries that only advanced technology can address. That's what manufacturers are counting on.
The team at UWPG have put together a range of cinema cameras catering to the veteran cinematographer and working profressionals. The cameras in our line up start at the summit with staggering 8k video featuring 17 stops of dynamic range, 60 fps at 8K Full Format, and then descend into the valley down to 4k, which is still very respectable, and doesn't require you to take out a second mortgage.
1. RED Weapon DSMC2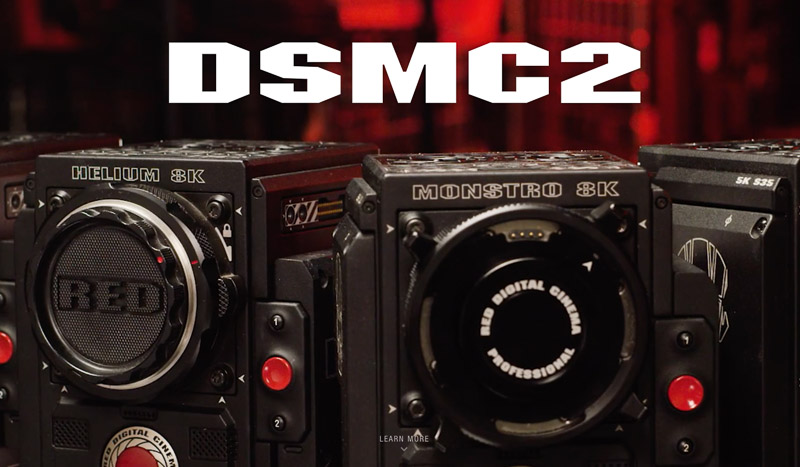 Videographers who have need to work underwater with a best-in-class system to create high-quality productions might look to the RED Weapon range. The DSMC2 series of cinema cameras are among those setting industry benchmarks. RED use a modular approach which furnishes producers with a great deal of flexibility for their projects. The core of the system is called the Brain. This highly crafted box houses the sensor, and is used to attach a breadth of peripheral components depending on what you're trying to achieve. It allows you to configure your rig for specific jobs. There are three sensors available, each with varying resolutions and price tags. Which ever way you design your system you can rely on high data write speeds, plus the capability to record in REDCODE RAW, Apple ProRes, or Avid DNxHR/HD. Both of which are advantageous to post-production workflows.
Key Specs:
Montro 8K VV 35.4 MP - 17 Stops of Dynamic Range
Helium 8K S35 - 35.4 MP - Highest DXO rating from DxOMark
Dragon 6K S35 - 6K Video @ 75 FPS
Records Apple ProRes / Avid DNx formats @ 4K & 2K resolutions
Modular Design allows for purpose-fit configuration
Multiple Lens mount choices from Canon EF, Leica-M, Nikon, or PL lenses
Light Weight
Suitable for all-around use
---

Bluewater Photo - Nauticam Professional Housing
Nauticam Weapon LT for RED DSMC2 Camera System
---
2. Panasonic AU-EVA1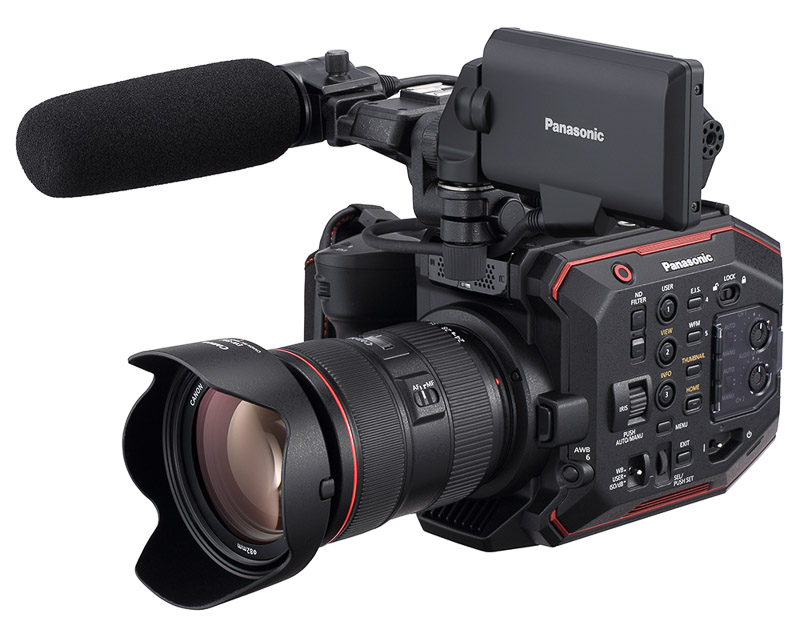 The Panasonic AU-EVA1 is a popular choice with independent film and documentary makers. It's been designed for handheld use, is lightweight, and may serve as a B-Camera for bigger productions. Nauticam make a professional housing so you're not limited to terrestrial pursuits. The AU-EVA1 compact cinema camera is equipped with a 5.7K Super 35mm Sensor, Dual Native ISO, 4K 4:2:2 10bit, and RAW recording. The EVA1 benefits from dual SD card slots which helps to keep media costs down. Featuring an EF mount and electronic image stabilization the underwater videographer has a wealth of choice to draw on. 14 stops of dynamic range, and dual native ISO help to manage noise levels.
Key Specs:
5.7K S35 Sensor /14 Stop Dynamic Range
Dual Native ISO 800-2500 Base
Electronic Image Stabilization
EF Mount
Dual SDXC /SDHC Card Slots
In-built Neutral Density Filters
---

---
3.RED Epic & Scarlet
The RED Epic-M/K and Scarlet cameras utilize the same DSMC body, similar to the DSMC2 body we talked about earlier in this article. They feature the same 5K MYSTERIUM-X sensor. The Epic paves the way at 5K /120fps, while the Scarlet records 4K / 30fps with 5K /12fps. The newer Epic Dragon features a DRAGON sensor capable of 6K at up to 75fps. With 13 plus stops of dynamic range and 4K REDCODE RAW video capability at 30fps these cameras are idyllic for high quality underwater productions. The Nauticam Epic LT series of housings provides ease of access to all controls needed to take full advantage of these dynamic cinema cameras underwater in a portable format.
Key Specs:
All offer HD-SDI Clean Feed Output
RED Epic-Dragon
19.4MP Dragon Sensor 35mm Format / 16.5 stops of dynamic range
6K (FF) RAW at 75fps / 4K (FF) RAW at 120fps
RED Epic-M
4MP Mysterium-X Sensor Super 35 Format / 13.5 Stops of Dynamic Range (18 Stops with HDRx)
5K RAW at 120fps / 4K RAW at 150fps
RED Scarlet
14MP Mysterium-X Sensor Super 35 Format / 13.5 Stops of Dynamic Range
5K RAW at 18fps / 4K RAW at 30fps
---

Nauticam Epic LT for RED Epic and Scarlet (N120, RedTouch 5" Monitor) Underwater Housing
---
4. Canon C200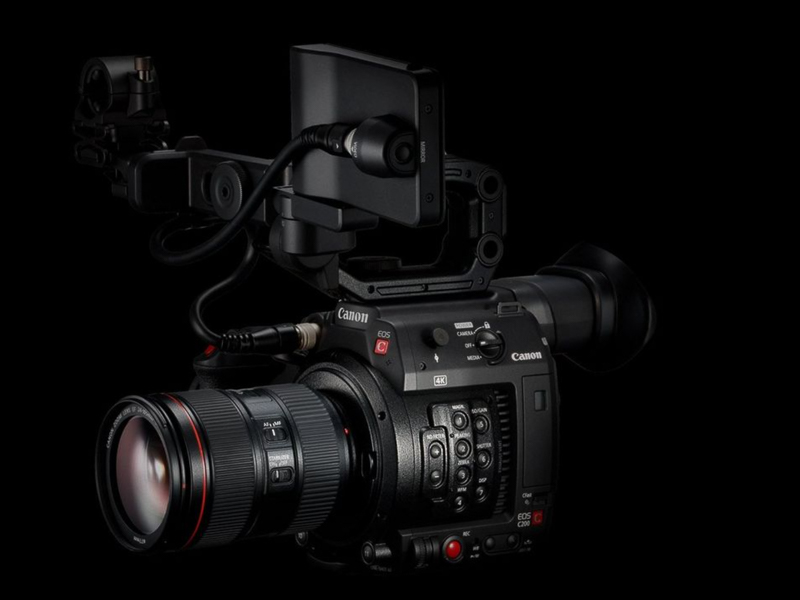 The Canon C200 is a compact cinema camera incorporating an 8.85 MP Super 35 sensor. The C200 is capable of recording DCI 4K in Canon's Cinema RAW Light at 59.94P in 10bit and 29.97P in 12bit and 2K (oversampled) at 120/100p. The C200 features Integrated on-board neutral density filters covering from 2 through to 10 stops. The electronic viewfinder faithfully re-constructs the standard for HDR allowing the cinematographer to realize the full dynamic range of the image as it is being captured.
Canon wisely addressed two long-standing complaints from underwater shooters, auto-focus, and white balance. The C200 features Canon's unique ability to give better manual white balance results 'Canon Color' better than any other camera manufacturer, alongside Canon's Dual Pixel AF to increase the camera's autofocus capability.
Key Specs:
8.8 MP CMOS Super 35 Sensor
Canon EF Lens Mount
Integrated Neutral Density Filter with 5 increments
1.77M Dot EVF with 100% coverage
4K DCI 60p (59.97) Canon RAW Light Recording
Supports CFast 2.0 Cards
---

Nauticam NA-C200 Underwater Housing for Canon C200 Cinema Camera
---
5. Z Cam E2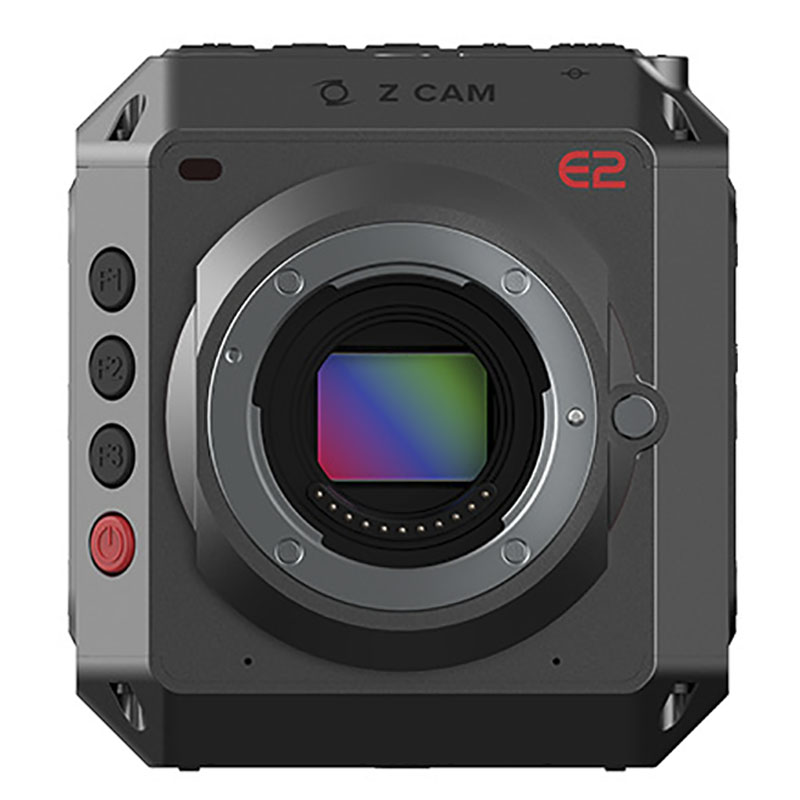 The Z CAM E2 is a camera that rides the line between professional cinematography and enthusiast video. It features high frame rates, 4K ProRes recording all in a small but robust package. The ZCAM E2 is a micro four thirds (MFT) camera capable of shooting 4K DCI and uses LOG profile (Z-LOG2) recording ProRes HQ. Additionally, it delivers 10bit 4:2:2 internally to 60fps, and 4K H265 to 120fps, 160fps in 1:2.4 mode. It's body size allows for more inputs, frame rate options, and modernized codecs. The camera dimensions are 3.6 x 3.9 x 3.5 inches. It never ceases to amaze what manufacturers are able to squeeze into small camera bodies. The build quality is stunning. The battery life is excellent, especially when comparing it with cameras from Blackmagic. Power consumption is kept to a minimum through the use of an application-specific integrated circuit (ASIC chip). The use of this chip also helps to keep the circuity cool in a such a small body. Lens choices for the Z Cam E2 are vast with the MFT mount. You can also use the Metabones Speedbooster adapter and take advantage of full frame lenses depending on what you are trying to achieve. Nauticam currently offer a housing for Z Cam which can used with external monitors, and as usual offers excellent ergonomics.
Key Specs
ProRes Recording
MFT Mount
Small but durable form factor
---

Nauticam Z Cam E2,E2C 4K Cinema Camera Housing
---
7. Blackmagic Pocket Cinema Camera 4K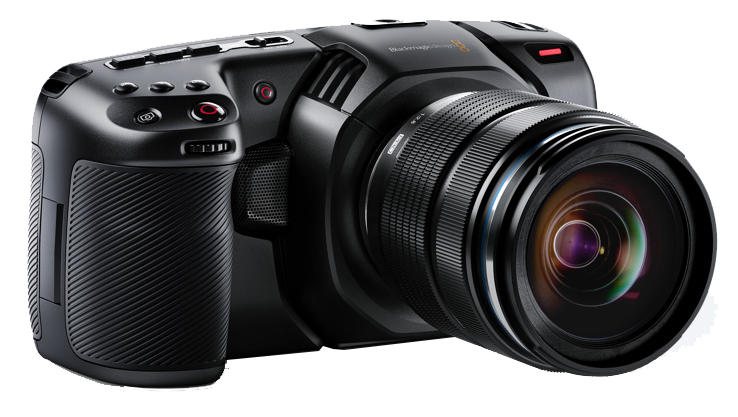 The Blackmagic Pocket Cinema Camera 4K (BMPCC4K) is a surprising innovation in a small package. It's way more affordable than the average purpose made cine-camera camera which will set you back thousands $$, and that is not exaggerating by any stretch. The BMPCC4K is a micro four thirds camera that offers 4k Video at 60 FPS and is capable of recording in both RAW and ProRes formats. These formats really open up your potential in post processing. The LCD screen is crisp, has excellent contrast, and makes video production underwater an easier task. Although the BMPCC4K lacks in-body stabilization when you buy the camera, you get a free subscription to Davinci Resolve software. The Pocket 4K incorporates a Micro Four Thirds mount, which is perhaps the most widely used lens mount available. With a good choice of mount adapters, realistically any number of lenses can be used with this camera. The BlackMagic Pocket Cinema 4K Camera fits nicely into the Nauticam BMPCCII Housing, and makes an excellent system for the underwater videographer at a decent price point.
Key Specs
4K RAW and ProRes at 60fps
Micro Four Thirds Lens Mount
Small Size Cine Camera at Incredible Price Point
Dual Native ISO 400 / 3200
13 Stops Dynamic Range
3 media options: CFast Cards, SD UHD-II and SSD Drive via USB-C cable
---

Blackmagic Pocket Cinema Camera 4K
Nauticam Blackmagic Pocket Cinema Camera 4K Underwater Housing
---
8. Blackmagic Pocket Cinema Camera 6k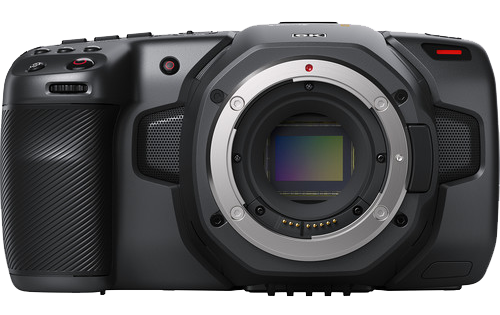 When compared with the 4K version you'll find some significant changes in Blackmagic's Pocket Cinema Camera 6K model. The first thing to be aware of is the 35mm full-frame sensor that accepts Canon's EF mount. This mean's a you've got access to a massive selection of top quality EF glass. Your decision between 4K and the 6K the may come down to what you're trying to achieve, and whether it fits your budget. As ever with a larger sensor you'll benefit from increased dynamic range, hence, better low light performance. Dual-Gain ISO is another enhancement, with 13 stops of dynamic range and dual native ISOs (400 / 3200), it's also tuned to reducing noise and preserving tonal detail in situations infamously hard for video. The 6k camera promises inventiveness in most lighting conditions, smoother backgrounds owing to its larger sensor, and better detail rendition in darker situations. Blackmagic certainly have a reputation for bring cine cameras to the market that were once only available to pros with deep pockets. We're looking to Nauticam to come out with a housing like the they did for the 4K. Stay tuned.
Key Specs
S35 sensor 6K
Canon EF Lens Mount
Dual-Gain ISO
---

Nauticam Blackmagic Pocket Cinema Camera 6K Housing
---
SUPPORT THE UNDERWATER PHOTOGRAPHY GUIDE:
The Best Service & Prices on u/w Photo Gear
Visit Bluewater Photo & Video for all your underwater photography and video gear. Click, or call the team at (310) 633-5052 for expert advice!
---
The Best Pricing, Service & Expert Advice to Book your Dive Trips
Bluewater Travel is your full-service scuba travel agency. Let our expert advisers plan and book your next dive vacation. Run by divers, for divers.
---