Top 5 Underwater Cameras for Christmas 2012
Our top 5 underwater camera recommendations that would make excellent Christmas gifts
Top 5 Underwater Cameras for Christmas 2012
By Travis Ball
2012 was an amazing year for underwater photography.  With seemingly every major manufacturer putting out new or updated cameras over the course of this year, the decision of what to get can be a difficult one.  From the more inexpensive compact cameras to the high-end DSLRs, here are our top 5 camera picks for the underwater photography enthusiast in your family.

With a tiny size, a sensor three times the size of other compacts, three housing choices, and great wet lens capability, the RX-100 is a powerhouse that sets a new standard for compact cameras.  See our full review of the RX100.
Highlights:
Huge sensor for a compact camera
Great wet lens options with all housings
TTL in manual mode
Faster auto-focus than other compacts, but not quite up to the speed of new mirrorless cameras
Tiny size, small housings
Example Images:
Banded Coral Shrimp by Kevin Stokell
Octopus by Kevin Stokell
The king of mirrorless cameras, this 16 megapixel newcomer shoots DSLR quality images, a wide range of lenses, an extremely fast auto-focus, and a much improved image stabilization system.  Check out our in-depth review of the Olympus OM-D E-M5.
DSLR quality images
Great lens selection - fisheye lens, wide-angle zooms, and 45 and 60mm macro lenses
A high-quality Nauticam housing to go with it
Fast auto-focus
Great high ISO images, even at ISO 3200
Amazing image stabilization (hot link to E-pl5 image stabilization tests again OM-D)
Great controls
Electronic viewfinder
Example Images:
Short Nose Bat Fish by Mel Moncrieff
Diver in Florida Waters by Mel Moncrieff
Blenny Raindeer? by Mel Moncrieff
#3 - Olympus E-PL5
The "little brother" of the OM-D, the E-PL5 is a little smaller than the OM-D but has the same sensor and so shoots the same great quality images.  With the same fast auto-focus of the OM-D, the only things you're missing are the Electronic Viewfinder, the 5-axis image stabilization and two control dials.
Highlights:
Same sensor as the OM-D E-M5
Fast auto-focus 
Smaller than the OM-D
great price, and the Olympus E-Pl5 housing is a great value (coming mid-December 2012)
Example Images:
A photo of a mural using the 14-42mm kit lens, at 42mm, F7, 1/320th, ISO 200
In this 100% crop of the mural, we see stunning detail.  Nice EPL-5!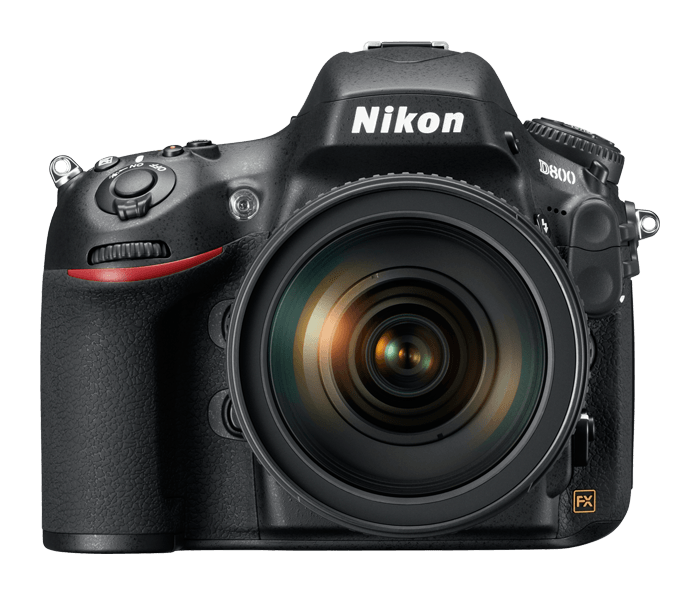 If you're a Nikon fan, you couldn't be happier with the D800.  Focusing on Pixels over ultra-high ISO performance, this is the competitor to the Canon 5D Mark III.  What sets this camera above the rest on this list is the stunning auto-focus system.  For a look at how the D800 competes with similar cameras, read our D800 comparison.  Recommended housings are made by Nauticam, Ikelite, Sea & Sea and Aquatica.
Highlights:
36 megapixels, amazing resolution for landscape and macro; best on the market for outdoor, nature, large prints
best auto-focus system on our camera list
pop-up flash for firing strobes via fiber optical
excellent performance and resolution with a range of Nikon lenses (but beware of  N.A.S.) 
Note: the D7000 is our top-rated crop sensor camera and factory refurbished D7000s are a steal at $789, which includes a 1-year warranty.
Example Images:
While not the flagship of the Canon cameras, the 5D Mark III is argueably the most used of the high end Canon DSLRs, especially when it comes to underwater photography.  With unsurpassed color, high ISO performance (up to ISO 102,000), and an incredible dynamic range, this camera is a top choice for professionals.  Best on the market for sports and action,  this camera is capable of taking some unique wide-angel shots with the Canon 8-15mm circular fisheye. Take a look at our comparison of the Mark III with the Nikon D800 and the 5D Mark II.  Recommended housings are made by Nauticam, Ikelite, Sea & Sea and Aquatica.
Highlights:
Remarkable color
Fast shooting speed
Best video on the market, including video bit rate
High ISO Performance
Incredible dynamic range
Upgraded auto-focus system from the 5D Mark II
Example Images:
Canon EOS 5D Mark III, EF 8-15mm Fisheye @15mm 1/320sec @ f/11
Canon EOS 5D Mark III, EF 8-15mm Fisheye @8mm 1/200sec @ f/8, Ikelite 160s
Canon EOS 5D Mark III, EF 8-15mm Fisheye @15mm 1/125sec @ f/9, Ikelite 160s
Further Reading
---
Where to Buy
Please support the Underwater Photography Guide by purchasing your underwater photography gear through our sister site, Bluewater Photo & Video. Click, or call them at (310) 633-5052 for expert advice!
---
SUPPORT THE UNDERWATER PHOTOGRAPHY GUIDE:
The Best Service & Prices on u/w Photo Gear
Visit Bluewater Photo & Video for all your underwater photography and video gear. Click, or call the team at (310) 633-5052 for expert advice!
---
The Best Pricing, Service & Expert Advice to Book your Dive Trips
Bluewater Travel is your full-service scuba travel agency. Let our expert advisers plan and book your next dive vacation. Run by divers, for divers.
---