Getting Great Color in Your Underwater Photographs
Elevate your underwater photography to the next level
Underwater photos that stand out usually have great detail and color that pops. In this article I explore how to get the best possible colors in your underwater photos, whether shooting with or without a strobe.
Underwater Photography With Great Colors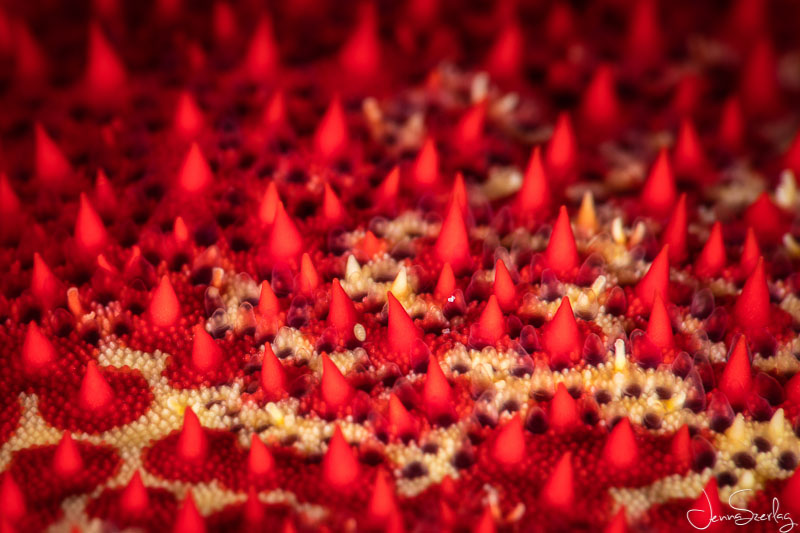 Tips for Getting Great Colors with a Strobe or Flash In Your Underwater Photos
Expose properly - many colors are easily blown out, especially reds. Slightly underexpose them.
Don't shoot with your subject more than 1ft (.3 meters) away. For macro, try to be less that 6 inches away. This helps ensure that minimal reds and oranges are absorbed by the water.

Make sure your subject is not already brightly lit with natural light. If it is, your camera settings must block out that natural light with a small aperture or fast shutter speed. Otherwise, the natural light will have many colors absorbed from it.

This is related to the above item - use manual mode if possible. When shooting a shallow, sun-lit subject in clear, shooting at F8, 1/100th will let in too much ambient light. You'll need to shoot at a faster shutter speed so only your strobe is lighting the subject. Do a test - shoot with your hand covering the flash. If the photo is still exposed well, your settings are wrong.

Use the proper white balance setting when using a flash or strobe, auto or sunny is usually correct. Using cloudy will usually make the photos look too yellow or orangish.
What Not To Do For Underwater Color

Getting Vibrant Color In Wide Angle Shots
Shoot with the sun in front of you (sun behind the subject), so that the subject is dark and is mostly lit by your strobe. Use manual settings to underexpose the ambient light in the background.

Use a very wide angle lens, like a fisheye lens, to get within 1ft of the subject.
How To Get Great Colors Underwater Using Natural Light
Use manual white balance and adjust every 5-10ft, or shoot in RAW and white balance in your raw editor

Shoot in calm, shallow, sunny water - preferable in less than 20ft / 6 meters.

Shoot with the sun behind you.

Use filters to block out some of the blue spectrum, like a magic filter.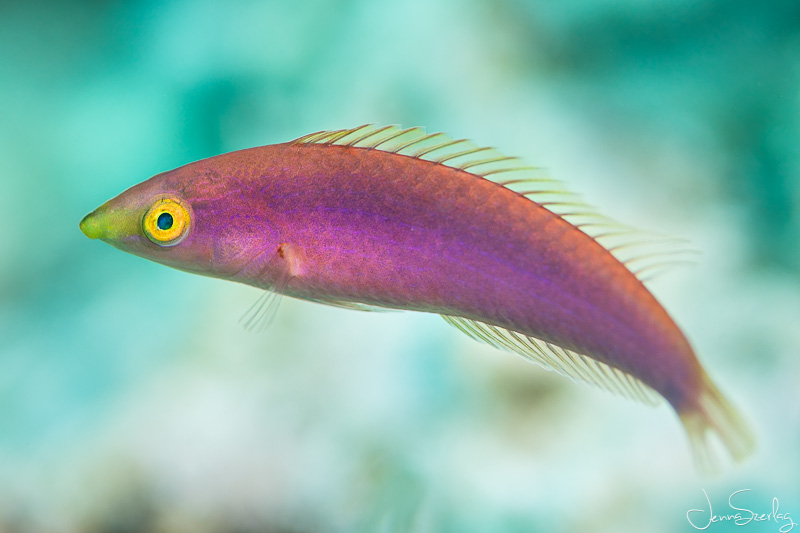 Further Reading
SUPPORT THE UNDERWATER PHOTOGRAPHY GUIDE:
The Best Service & Prices on u/w Photo Gear
Visit Bluewater Photo & Video for all your underwater photography and video gear. Click, or call the team at (310) 633-5052 for expert advice!
---
The Best Pricing, Service & Expert Advice to Book your Dive Trips
Bluewater Travel is your full-service scuba travel agency. Let our expert advisers plan and book your next dive vacation. Run by divers, for divers.
---