The "Big 3" Best Underwater Cameras
Comparing the Canon EOS R5, Sony A7R IV, and Nikon Z7
Nikon, Canon, and Sony have always been formidable opponents in the camera "arms race," but now, despite declining camera sales, each company truly has a technological marvel under its belt. It is the golden age of cameras in a time when cameras are an increasingly niche technology. As we move to a mirrorless future, all three companies have built full-frame mirrorless systems capable of top-of-the-line hybrid professional photo and video shooting. The Nikon Z7 was Nikon's original flagship high resolution full-frame mirrorless camera. It is defined by its beautiful 45 megapixel files capable of capturing immense detail, a great user experience, and excellent in-body image stabilization. The Sony A7R IV is a camera built for resolution and remains the highest resolution full frame camera on the market at 61 megapixels. The camera also deserves a nod towards its impeccable ability to track subjects and focus quickly. Finally, the Canon EOS R5 is one of the most recent full-frame mirrorless cameras to hit the market and the top camera for underwater photography today. It features impressive specs like a 45 megapixel sensor, 12 fps burst shooting (20 fps w/ electronic shutter), 8K video with internal RAW recording, and better performing in-body image-stabilization than its competitors. Each camera has its advantages and disadvantages, and with the holiday season coming upon us, we thought we would take the time to explain which camera is right for you.
---
Nikon Z7, Canon EOS R5, and Sony A7R IV Camera Packages are ON SALE NOW at Bluewater Photo!
Read a Review
Canon EOS R5 Underwater Review
---
Nikon Z7
The Nikon Z7 is about two years old, which is old by camera standards. Despite that it's a formidable camera. It can capture 45 megapixel still images and 4K video. It has an autofocus tracking system that works somewhat well, especially after the firmware 2.0 update. It can shoot burst speeds up to 9 frames per second and has a beautiful EVF resolution and a nice body. It's a great camera. It looks great, feels great, and there's something about it that makes me continue to gravitate to that system when I choose a camera to shoot underwater. But when you compare it to the Sony A7R IV and the Canon EOS R5, the Nikon Z7 does fall behind in many areas.
Who should buy the Nikon Z7?
The Nikon Z7 is all about quality. This is a camera for people who care about the quality of their lenses and the quality of the files that they edit in lightroom. Of all three cameras, the Nikon Z7's files are the easiest to edit - whether it's white balance correction, noise reduction, accurate saturation, or grabbing details out of the shadows and highlights. Nikon also has one of the best, high-quality selections of underwater lenses for the Z7. Although most of these lenses are currently Fmount lenses, the FTZ adapter works seamlessly with Fmount lenses and there's no noticeable reduction in autofocus speed. We also expect a line of Z mount lenses that would appeal to underwater photographers to be available within the next two to three years. But if you need a camera that does fast burst shooting with quick autofocus speeds and tracking - the Z7 isn't the camera for you. We recommend the Z7 to photographers who shoot a lot of macro and reef scenes, not quick pelagics, sharks, and dolphins. For lenses, we recommend the Nikon 8-15mm fisheye lens and the Nikon 105mm macro.
Pros
Great lens options
Easy to use, ergonomic body
Top Quality Files
Good video and image quality
Great in-body image-stabilization
Cons
Autofocus needs to be a bit quicker (still very fast!)
Autofocus tracking could be improved
Burst shooting could be quicker
We want 4K@ 60p!
Best Photographer Pairing
Detail oriented macro and wide angle photographers
Lightroom gurus
People that like to have a good time with their camera and not stare at Sony menus all day
Sony A7R IV
The Sony A7R IV made a huge splash in 2019 as the highest resolution full-frame camera on the market. And indeed, the 61 megapixels of resolution are unbeatable and look quite amazing when printed out onto large prints. For macro photographers, having this much resolution means that you can make a useable image of almost any crop. For wide angle photographers, having so much resolution actually increases the chance of motion blur in the image, and makes shooting a little more difficult. Photographers will need to learn to adjust to shooting slightly higher shutter speeds to compensate. There is also a little noise introduced into both the photo and video with 61 megapixels. That being said, having such a high resolution opens new gateways of composition and detail. The Sony A7R IV still has the best underwater autofocus system of any camera on the market. Although some Sony lenses can be a little slow at times, the A7R IV's autofocus tracking ability is second to none. When I shot this camera with great white sharks, I felt that I could let the camera do its thing while I sat back and watched the sharks. The video quality on the A7R IV is excellent, but it is not high performing when it comes to low light video. We recommend the Sony A7S III as a better Sony alternative for video.
Who Should Buy the Sony A7R IV?
The market for the Sony A7R IV is clearly defined. People looking to shoot the highest resolution camera available should purchase the Sony A7R IV. We also recommend the A7R IV to anyone who wants their autofocus system to be top of the line. The Sony A7R IV is a better camera for macro shooters and reef scene shooters. It performs well with quick subjects, but the Sony A9II is a better option if you need a fast camera. The A9II can often fit in the same housing as the A7R IV. Don't buy this housing if you shoot mainly underwater video, if you don't care about resolution, and if you need to shoot at slow shutter speeds to get more water color in your background. The A7R IV does best in dive locations with a lot of light.
Pros
Amazing resolution
Quick autofocus
Accurate autofocus tracking
Quick burst speeds considering the amount of data
Cons
Video could be improved in low light
Low light performance is poor
More noise in images due to high resolution
No XQD or CFexpress cards
Sony Menus Suck
Best Photographer Pairing
Detail oriented macro and wide photographers
People who love printing their photos
People who are more photo than video oriented
People that buy cameras for resolution
People who don't like selecting autofocus points while shooting
Canon EOS R5
The Canon EOS R5 is the best camera in 2020. In most cases we recommend shooting the EOS R5 - it's the best camera of the three. The Canon EOS R5 has a formidable 45 megapixel CMOS sensor that can capture high resolution photos and video. As you've probably heard the R5 can capture 8K video with internal RAW recording and 4K video up to 120fps. We also find the 4K video @ 60fps to be very high quality and our preferred shooting resolution underwater. The in-body image-stabilization system on the R5 is unmatched. We were frequently able to shoot underwater with shutter speeds as low as 1/13th of a second with no motion blur and we could have pushed it much lower. Hand-held video with a 100mm macro lens also became possible due to the IBIS system onboard. The R5 really unlocked new possibilities in underwater shooting. The autofocus system on the R5 is almost as quick as the A7R IV. Notably, it has the best animal eye AF tracking capability and frequently tracked fish eyes in our photos - especially in macro shooting.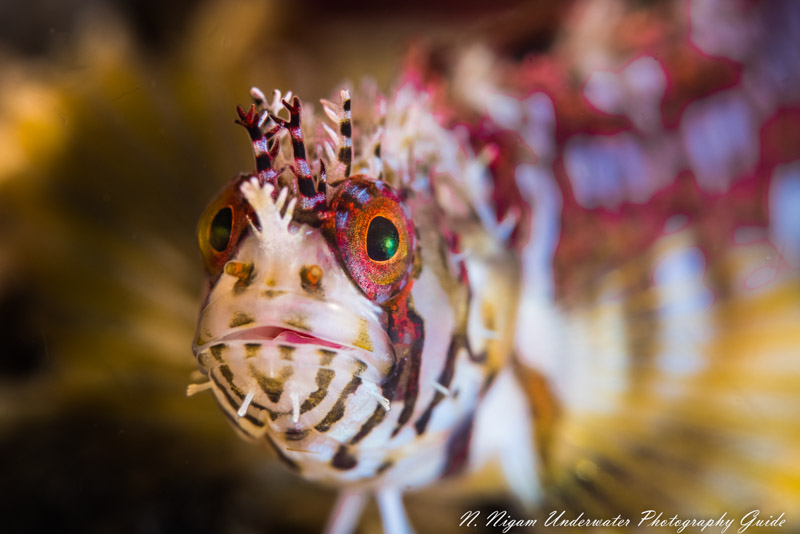 Who Should Buy the Canon EOS R5?
Everyone. Almost everyone should be happy with this camera. If you're a hardcore videographer worried about overheating, most of the time you don't have to worry about it over the course of a single dive. We tested the overheating capacity, so click here. With a top notch AF system, the best IBIS system on the market, a great sensor, quick burst shooting, and an awesome lens line up, we think the EOS R5 is perfect for any type of photographer.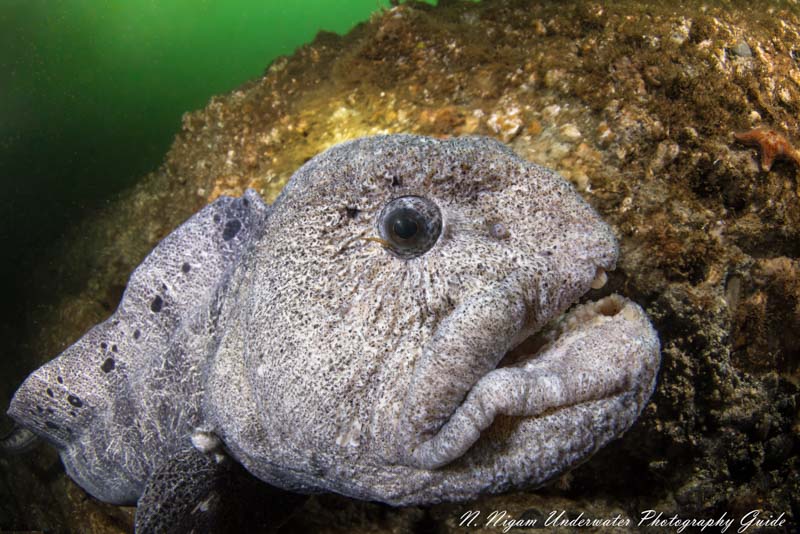 Pros
Amazing IBIS system
Great AF speed
Animal Eye AF tracking works!
8K video and 4K video up to 120 fps
RAW video recording!
Great resolution, file quality and lens options
Cons
Not as much resolution as the Sony A7R IV
Overheats shooting 8K or 4K @120fps after 20 minutes - that's 300 GB of data - most people don't do that in one dive
Battery life isn't great
Best Photographer Pairing
Someone who needs the best all around camera
Someone who wants great low light performance
Someone who needs IBIS for hand held video shooting or slow shutter speeds in cold water
Video enthusiasts
Anyone who's not a cinema shooter
People that want animal eye AF
So that's it, that's the top three cameras on the market today. We'll let you decide which one's best. We think it's the Canon EOS R5. But anyone can get amazing content with all three.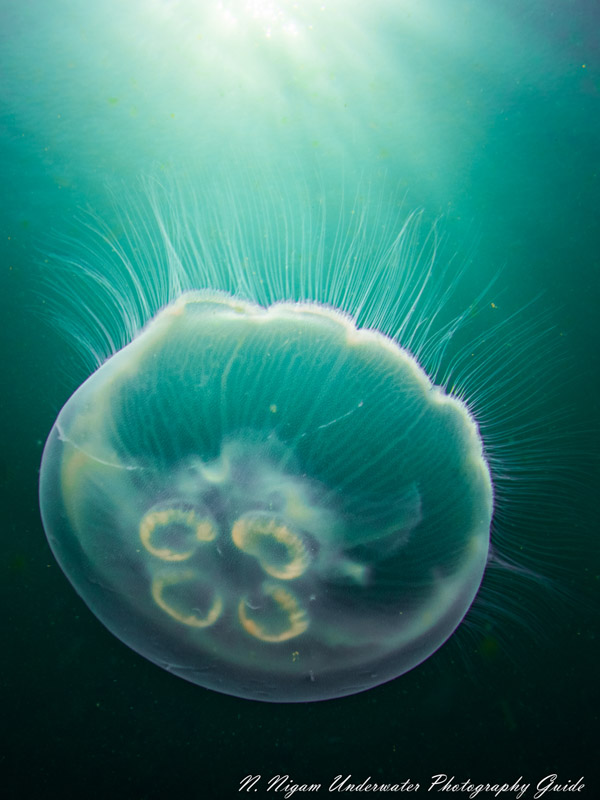 SUPPORT THE UNDERWATER PHOTOGRAPHY GUIDE:
The Best Service & Prices on u/w Photo Gear
Visit Bluewater Photo & Video for all your underwater photography and video gear. Click, or call the team at (310) 633-5052 for expert advice!
---
The Best Pricing, Service & Expert Advice to Book your Dive Trips
Bluewater Travel is your full-service scuba travel agency. Let our expert advisers plan and book your next dive vacation. Run by divers, for divers.
---