The "Big 3" Best Underwater Cameras
Comparing the Canon EOS R5, Sony A1, and Nikon Z 7II
Nikon, Canon, and Sony have always been formidable opponents in the camera "arms race," but now, despite declining camera sales, each company truly has a technological marvel under its belt. It is the golden age of cameras in a time when cameras are an increasingly niche technology. As we move to a mirrorless future, all three companies have built full-frame mirrorless systems capable of top-of-the-line hybrid professional photo and video shooting. The Nikon Z 7II was Nikon's newest rendition of their original flagship high resolution full-frame mirrorless camera. It is defined by its beautiful 45 megapixel files capable of capturing immense detail, a great user experience, 4k/60p video, and excellent in-body image stabilization. The Sony A1 is currrently the world's best performing camera, capable of capturing 50 megapixel photos up to 30 fps burst shooting and 8K/30p & 4k/120p video. The camera also deserves a nod towards its impeccable ability to track subjects and focus quickly. Not far behind, the Canon EOS R5 is one of our favorite cameras for underwater photography today, and a top choice when it comes to value for money. It features impressive specs like a 45 megapixel sensor, 12 fps burst shooting (20 fps w/ electronic shutter), 8K video with internal RAW recording, and better performing in-body image-stabilization than its competitors. Each camera has its advantages and disadvantages, and with the holiday season coming upon us, we thought we would take the time to explain which camera is right for you.
---
Nikon Z7 II, Canon EOS R5, and Sony A1 Camera Packages are ON SALE NOW at Bluewater Photo!
Read a Review
Canon EOS R5 Underwater Review
---
Nikon Z 7II
The Nikon Z 7II may not be the best full-frame mirrorless camera on the market, but it is certainly Nikon's best camera. It's a formidable camera. It can capture 45 megapixel still images and 4K/60p video. It has an autofocus tracking system that works somewhat well, especially compared to the original Z7. It can shoot burst speeds up to 10 frames per second and has a beautiful EVF resolution and a nice body. It's a great camera. It looks great, feels great, and there's something about it that makes me continue to gravitate to that system when I choose a camera to shoot underwater. But when you compare it to the Sony A1 and the Canon EOS R5, the Nikon Z 7II does fall behind in many areas.
Price of the Nikon Z 7II Body: $2999
Nikon Z 7II Specifications
45.7 megapixel full-frame BSI CMOS sensor (no lowpass filter)
ISO 64 - 25,600
5 axis in-body image-stabilization (IBIS)
dual Expeed 6 processors
3.6 million dot EVF
1/200s flash sync speed
Dual XQD and UHS-II (SD) card slots
10 fps burst shooting
77 image buffer @ 12-bit lossless RAW files
493 point phase detect hybrid autofocus system
-3 EV low light AF sensitivity
4K video recording up to 60 fps
10 bit 4:2:2 recording with N-Log over HDMI output
360 shot battery life
Weight: 615 grams
Size: 5.3 X 4 X 2.8 inches
Who should buy the Nikon Z 7II?
The Nikon Z 7II is all about quality. This is a camera for people who care about the quality of their lenses and the quality of the files that they edit in lightroom. Of all three cameras, the Nikon Z 7II's files are the easiest to edit - whether it's white balance correction, accurate saturation, or grabbing details out of the shadows and highlights. However, I did find the Z7II's files to be just a tad noisier at higher ISOs than the Sony A1 or Canon R5. Nikon also has one of the best, high-quality selections of underwater lenses for the Z 7II. Although most of these lenses are currently Fmount lenses, the FTZ adapter works seamlessly with Fmount lenses and there's no noticeable reduction in autofocus speed. We also expect a line of Z mount lenses that would appeal to underwater photographers to be available within the next two to three years. One of our favorite Z mount lenses is the Z mount 105mm macro, which is noticeably sharper in the corners than the original F mount 105mm macro. But if you need a camera that does fast burst shooting with quick autofocus speeds and tracking - the Z 7II isn't the camera for you. We recommend the Z 7II to photographers who shoot a lot of macro and reef scenes, not quick pelagics, sharks, and dolphins. For lenses, we recommend the Nikon 8-15mm fisheye lens and the Nikon Z 105mm macro.
Pros
Great lens options
Easy to use, ergonomic body
Top Quality Files
Good video and image quality
Great in-body image-stabilization
4k/60p video
Cons
Autofocus needs to be a bit quicker (still very fast!)
Autofocus tracking could definitely be improved
Burst shooting could be quicker
Where are the video specs like 4k/120p or 8k/30p?
Best Photographer Pairing
Detail oriented macro and wide angle photographers
Lightroom gurus that enjoy the editing process with worthy files
People that like to have a good time shooting their cameras (and enjoy the ergonomics and feel of it all)
Photographers that want to make use of that beautiful Nikon glass
Sony A1
The Sony A1 made a huge splash this year as Sony's flagship camera. Right out of the gate, the Sony A1 had a specs sheet that could not be beat by any other camera company. But it comes at a steep price of $6500 for the body. So what do you get for all that money? Well, the A1 can capture 50 megapixel up to 30 frames per second bursts with the electronic shutter. It can also capture 4K/120p and 8K/30p video with clean shots at stunningly high ISOs like 12,800. Finally the speed of the sensor readout on the camera allows for the A1 to almost eliminate rolling shutter. This means that you can now sync strobes to the camera using the electronic shutter for the first time with the proper TTL converter. Say hello to lightning fast burst shooting with strobes! So this is a great camera system for quick recycling strobes like the Sea & Sea YS-D3 or Ikelite's anticipated new strobe. As with the Canon R5, the autofocus tracking system on the Sony A1 is lightning quick and the camera features animal eye autofocus tracking (though it's more rudimentary than the R5's). We would like to note that while the A1 is an absoluely incredible video camera, we recommend looking at the Sony A7S III for slightly better low light performance. In many cases, both cameras can fit the same model of housing (please contact the staff at Bluewater Photo for more information on specific housings).
Price of the Sony A1 Body: $6500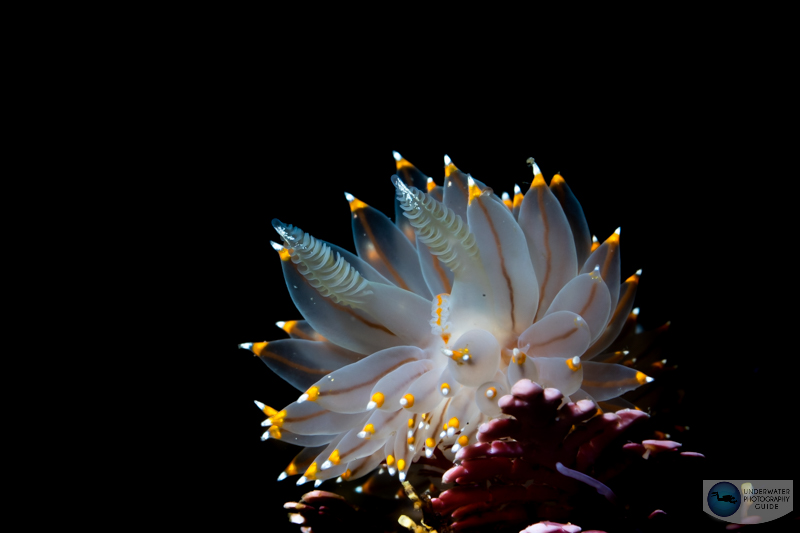 Sony A1 Specifications
New Full Frame 50MP Exmor RS Stacked CMOS Sensor
15 stops of dynamic range with improved colors, tones, and gradation
New BIONZ XR Processor (introduced in the Sony A7S III)
Continuous shooting up to 30fps w/ electronic shutter and 10fps w/mechanical shutter at full resolution - AE and AF operable throughout
Updated Carbon-Fiber Mechanical Shutter for a more quiet and vibration-free performance
Records video up to 8K/30p (oversampled from 8.6K), 4K/120p (oversampled)
Improved electronic shutter - greatly reduced rolling shutter and flicker under artificial light
THE ELECTRONIC SHUTTER WORKS WITH EXTERNAL FLASHES (and strobes)
FLASH SYNC SPEEDS: up to 1/400sec (mechanical shutter; 1/500 in APS-C mode), 1/200 (electronic)
Lightning quick AF with its 759 phase-detection points with 425 contrast-detection areas - covering 92% of the sensor
AF system recalculates 120 times per second - 30% more accurate than A9II
Better animal eye AF that can track birds - we will be testing to see if it can track fish
5 axis IBIS with 5.5 stops of recovery
New Active steadyshot stabilization (introduced with the Sony A7S III)
10-bit 4:2:2 internal recording with 16-bit RAW external recording
Full range of Log recording options - Cine, HLG, and S-Log
Viewfinder: Electronic (OLED) - 9.44 million dots
Dual CFexpress Type A / UHS-II SD Card
No built-in flash
Native ISO: 100 - 32,000
Extended ISO: 50 - 102,400
Shutter speed: 1/8000 - 30 seconds
ISO 100 to 32000 (Extended: 50 to 102400)
Fastest built-in wifi - can transmit video files over 5G
Sony E Mount
Dimensions: 5.07 x 3.81 x 2.74 in (128.9 x 96.9 x 69.7 mm)
Weight: 1.6 lb (737g)
Who Should Buy the Sony A1?
The Sony A1 is made for photographers and video shooter that need uncompromisingly quality in both respects. For creatives where money is not a concern, there is no better camera. If you are a photo-oriented shooter, you may want to consider the Canon R5. But if you are a video-oriented shooter, you're in the right place. The A1 features an unparralleled number of filming options, codes, & picture profiles, for any workflow. It also performs the best out of any camera, save the Sony A7S III, in low light situations, with very little noise at higher ISOs. It also captures photos at incredible burst rates, so pelagic photographers that are trying to capture quick moving subjects should seriously consider this camera. And finally, if you have a fast strobe, you may want to consider the camera with a TTL converter so you can take full use of the camera's fast burst rates with the electronic shutter synced with your strobe.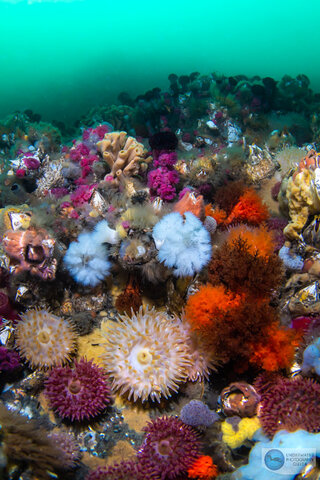 Pros
Amazing resolution
Quick autofocus
Accurate autofocus tracking
Incredibly Quick burst speeds (30 fps with electric shutter)
1/400 strobe sync with mechanical shutter
4K/120p & 8K/30p video with tons of codecs and picture profile options
Incredible low light performance
Cons
Price
Stabilization is not as nice as the R5
Best Photographer Pairing
Photographers who need the best and money is no concern
Quick action photographers
Photographers who like to shoot sunbursts and can use the 1/400 sync speed
Photographers and video shooters who need high resolution photographs in low light
Videographers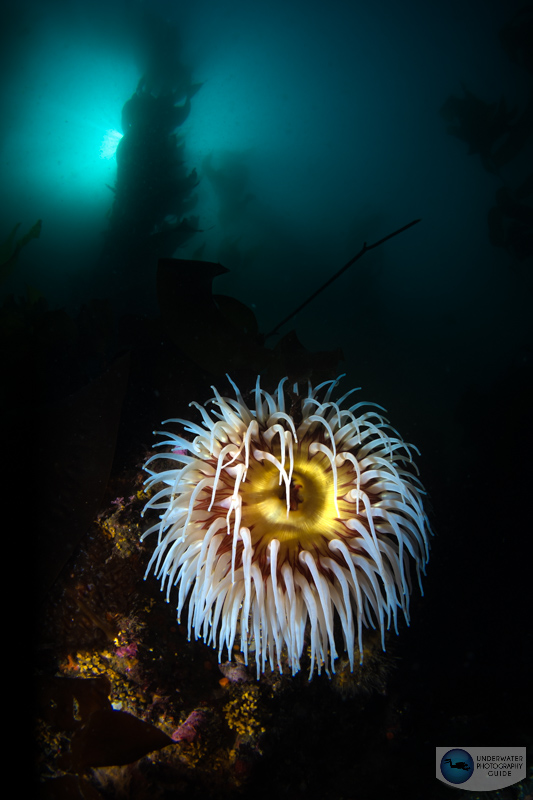 Canon EOS R5
The Canon EOS R5 is our favorite camera in 2021 - especially when you consider value for money. In most cases we recommend shooting the EOS R5 - unless you're a video oriented shooter - then you may want to consider the Sony A1 or A7S III. The Canon EOS R5 has a formidable 45 megapixel CMOS sensor that can capture high resolution photos and video. It is also capable of capturing 8K video with internal RAW recording and 4K video up to 120fps. We also find the 4K video @ 60fps to be very high quality and our preferred shooting resolution underwater. The in-body image-stabilization system on the R5 is unmatched. We were frequently able to shoot underwater with shutter speeds as low as 1/13th of a second with no motion blur and we could have pushed it much lower. Hand-held video with a 100mm macro lens also became possible due to the IBIS system onboard. The R5 really unlocked new possibilities in underwater shooting. The autofocus system on the R5 is almost as quick as the A7R IV. Notably, it has the best animal eye AF tracking capability and frequently tracked fish eyes in our photos - especially in macro shooting.
Price of the Canon R5 Body: $3899

Canon EOS R5 Specifications
New 45 Megapixel Full-Frame CMOS Sensor
DIGIC X Image Processor (same as the 1DX Mark III)
Canon's first 5 axis In-Body Image-Stabilization (IBIS) which works in conjunction with optical IS RF and EF lenses. Up to 8 stops of correction
Canon RF Mount (compatible with EF mount lenses with the EF-EOS R mount adapter)
Improved Dual Pixel II Autofocus with 1053 zones
Low light AF capability down to EV -6 and up to 20 (f/1.2 lens, ISO 100)
100% of the sensor has AF coverage!
Animal eye AF detection (for birds, cats, and dogs). It works about 20-40% of the time for fish eye detection in macro.
12fps burst shooting with mechanical shutter
180 shot RAW buffer @ 12fps
20 fps burst shooting with silent (electronic shutter)
ISO 100-51200
Mechanical shutter sync speed: 1/200 sec
Dual card slots - 1x CFexpress and 1x SD UHS-II
8K video @ 30p, 10- bit 4:2:2 - using the full width of the sensor!
Internal RAW and C-Log recording
4K oversampled video up to 120p, 10-bit 4:2:2
22 customizable functions
5.76 million dot OLED electronic viewfinder
490 shot battery life w/ LCD, 320 shot battery life w/ EVF (enough for about 3 dives in photo mode)
Size: 5.45 X 3.84 X 3.46 in
Weight: 1.63 lbs/738g (body w/ battery, CFexpress card)
Who Should Buy the Canon EOS R5?
Everyone. Almost everyone should be happy with this camera. If you're a hardcore videographer worried about overheating, most of the time you don't have to worry about it over the course of a single dive. We tested the overheating capacity, so click here. However, we have recently found that it can overheat in warm water after a day of heavy shooting (after more like 5-7 minutes with high frame rates and resolution). With a top notch AF system, the best IBIS system on the market, a great sensor, quick burst shooting, and an awesome lens line up, we think the EOS R5 is perfect for any type of photographer.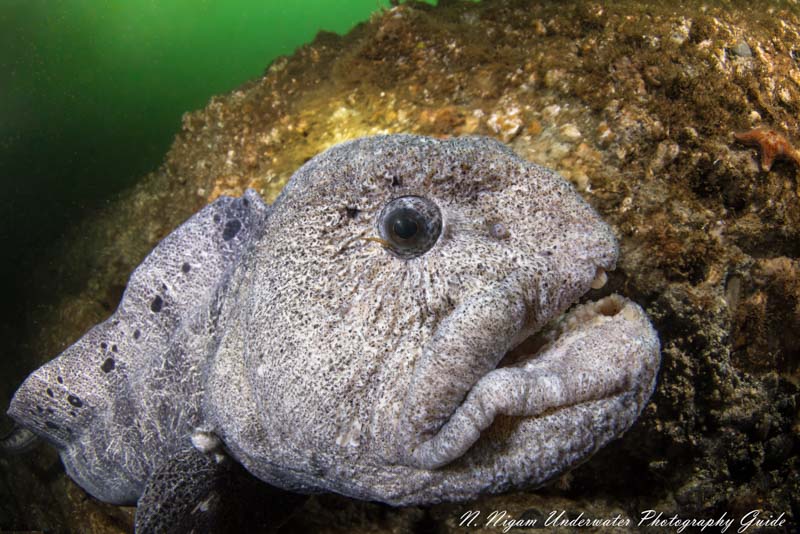 Pros
Amazing IBIS system
Great AF speed
Animal Eye AF tracking works!
8K video and 4K video up to 120 fps
RAW video recording!
Great resolution, file quality and lens options
Cons
Not as much resolution as the Sony A7R IV
Does not perform as well in low light at the Sony A1 or A7S III
Overheats shooting 8K or 4K @120fps after 20 minutes - that's 300 GB of data - most people don't do that in one dive. On warm water dives we find it can overheat after 5-7 minutes if you have been shooting heavily before.
Best Photographer Pairing
Someone who needs the best all around camera
Someone who wants great low light performance
Someone who needs IBIS for hand held video shooting or slow shutter speeds in cold water
Video enthusiasts
Anyone who's not a cinema shooter
People that want animal eye AF
So that's it, that's the top three cameras on the market today. We'll let you decide which one's best. We think it's the Canon EOS R5 for most underwater shooters. But anyone can get amazing content with all three.
SUPPORT THE UNDERWATER PHOTOGRAPHY GUIDE:
The Best Service & Prices on u/w Photo Gear
Visit Bluewater Photo & Video for all your underwater photography and video gear. Click, or call the team at (310) 633-5052 for expert advice!
---
The Best Pricing, Service & Expert Advice to Book your Dive Trips
Bluewater Travel is your full-service scuba travel agency. Let our expert advisers plan and book your next dive vacation. Run by divers, for divers.
---