Canon EOS R6 Mark II: Initial Thoughts and Review
The Canon EOS R6 II is the latest release from Canon and competes directly with the Sony A7 IV. These are our initial thoughts and review.
The new Canon EOS R6 II is Canon's update to the original Canon R6 and an answer to the ever-popular Sony A7 IV. It's a serious competitor in the prosumer market and is packed with exciting brand-new features like the 24MP front-side illuminated sensor. It is a hybrid camera in the truest sense. It can capture incredible video footage and stunning stills.
Check out our orignal review of the Canon EOS R6 for some sample underwater photos and video
US MSRP: $2499 for the body
Quick Specs
24MP front-side illuminated CMOS sensor
DIGIC X processor
RF lens mount
Dual-pixel CMOS autofocus
Subject tracking AF (humans, dogs, cats, birds, horses, racing cars, motorbikes, aircraft and trains)
ISO 100-102400 (50-204,801 expanded)
100% coverage 1.62 million dots LCD screen
JPEG, RAW, C-RAW 14-bit, 10bit HEIF still shooting
Up to 4K/60 fps video (oversampled from 6K with no crop)
1080 up to 180 fps
C-Log3 picture profile for video editing
Dual SD/SDHC/SDXC and UHS-II card slots
Size - 5.45 x 3.87 x 3.48 in (138.4 × 98.4 × 88.4 mm)
Weight - 1.3 lb (1.5 lb with card and battery) | 588 g (670 g with card and battery)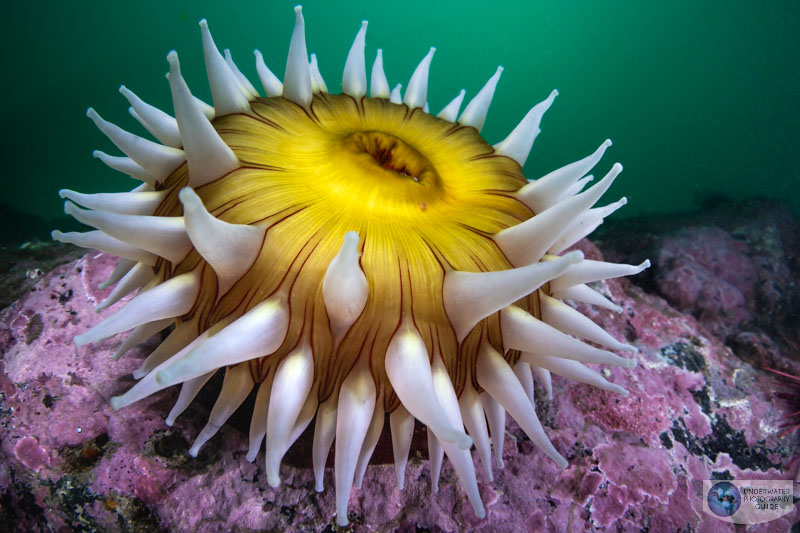 Sensor
The all-new 24MP front-side illuminated sensor is one of the most exciting new features in the Canon EOS R6 II. It allows the camera to shoot 40 fps in electronic shutter mode. The sensor isn't stacked, but it still reads out fast enough to support very fast frames per second, which is excellent for shooting fast-paced sports.
Ergonomics
While not the same, the body handles very similarly to the old Canon EOS R6, which is great because that camera felt great in hand. The optional battery grip from the older mark I version also fits on the EOS R6 II.
One of the most notable differences is that the on/off switch is now on the right-hand side of the camera, near the mode dial. In its place on the left-hand side, we now have a selector switch to change between photo and video modes quickly. These changes indicate that a different underwater housing will be needed for the Canon R6 Mark II and it will not be compatible with Canon R6 housings.
Burst Mode
As we've already mentioned, one of the standout features of the Canon EOS R6 II is the 40 fps burst mode using the electronic shutter. You still get full autofocus tracking which is very accurate, but the compromise is if you only get 12-bit RAW, which does mean you lose a little bit of data in the images.
Surprisingly, rolling shutter isn't a huge issue when shooting 40 fps, even without a stacked sensor. The fast read-out speed, in combination with the DIGIC X processor, means any risk of rolling shutter is mitigated. This feature will only be useful for underwater photographers shooting action without strobes. Otherwise, you will need to use the mechanical shutter with strobes.
Battery Life
The rechargeable Li-ion LP-E6NH battery is outstanding. You can easily shoot both still and video all day without needing to swap the battery out for a fresh one. The LP-E6NH battery is also found in the EOS R6, but the EOS R6 II can extract extra performance from it, which is great to see. The Canon R6 Mark II has an impressive battery life of 760 shots.
Storage
The EOS R6 II comes with two SD card slots, but the lack of a CF Express slot does mean that you're limited to roughly 80 shots before the buffer fills up. That's around 2 seconds in the 40 fps shooting mode. This is likely enough for the vast majority of people, but it's worth noting if you need a big buffer for the kind of shooting you do.
Autofocus
As with most Canon cameras, the AF performance is excellent. There are a number of subject detection modes, including humans, dogs, cats, birds, horses, racing cars, motorbikes, aircraft and trains, which all work very well and accurately. It's a shame there isn't a dedicated fish subject tracking mode for underwater photographers, but it's not a complete deal breaker. We found the recently released Canon R10 had excellent eye AF tracking underwater, and anticipate that the R6 Mark II will be an improvement from the Canon R5 as well.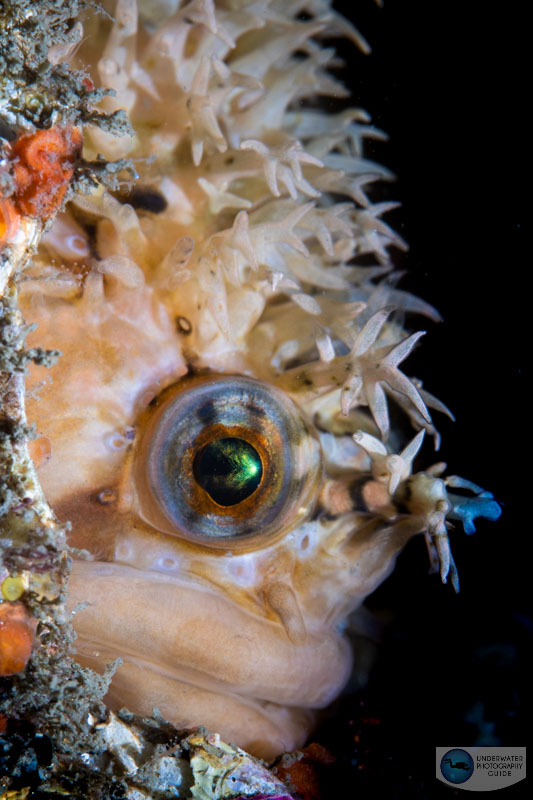 RAW Burst Mode and Pre-Shooting Mode
The RAW burst mode organizes images into separate folders when shooting RAW photos at 40 fps. You can still shoot 40 fps RAW photos without this mode enabled, but having the images nicely organized automatically saves a lot of time later when you're going through all the images you've taken.
When pre-shooting mode is enabled, you can hold down the shutter button halfway, waiting for your subject to appear in the frame, and when you press the shutter button down fully, the camera will not only start shooting frames from that moment but it will have also started capturing frames from the previous half a second so you have a better chance of getting the best shot possible.
Video
The Canon EOS R6 II can shoot up to 4K/60 fps uncropped video. This is an improvement as the orignal R6 4K/60p video was cropped.
You can also shoot 1080p at a crazy 180 fps to capture super slow-mo footage that wasn't possible in the previous generation of this camera. The R6 Mark II also allows for 6K external raw video via the micro HDMI output port to an external recorder.
Overheating doesn't seem to be a big issue with the R6 II, even when shooting 4K 60 fps, which underwater photographers who will be using it in a housing and recording long video clips will love.
Autofocus in video mode is good, but not as good as it is in stills mode. Overall, we think it's a moderate upgrade from the Canon R6 for underwater video, and an excellent choice for any photo/hybrid video shooter.
Who Should Buy the Canon R6 Mark II?
While the Canon R6 Mark II is a moderate upgrade from the original R6, it is a necessary update. The higher resolution sensor and 4K/60 video with no crop allows it to compete with the Sony A7 IV - the other "best hybrid camera" on the market. If you are a video shooter, the Canon R6 Mark II might be a better option than the A7 IV. However, with slightly more resolution but slightly less ideal underwater lens options, we think the A7 IV is roughly tied with the Canon EOS R6 Mark II for underwater photography.
If you are not already invested in a brand and are looking for the best hybrid full-frame underwater camera, the Canon EOS R6 Mark II very well could be it. However, if you are already an original Canon R6 user, then the Mark II may not be worth the upgrade...unless you are a heavy video shooter. A change in 4K/60p crop to uncropped 4K does give you a wider field of view.
Underwater Housing Options
Although the Canon R6 Mark II is very similar to the original R6, changes in control placement make it necessary for new underwater housings. Currently there are no underwater housings available from the Canon R6 Mark II, but we anticipate housings to be available from popular brands like Ikelite, Marelux, Isotta, and Nauticam. Email sales@bluewaterphotostore.com to preorder a housing and keep up to date with new housing releases. We will be updating this article as new releases are announced.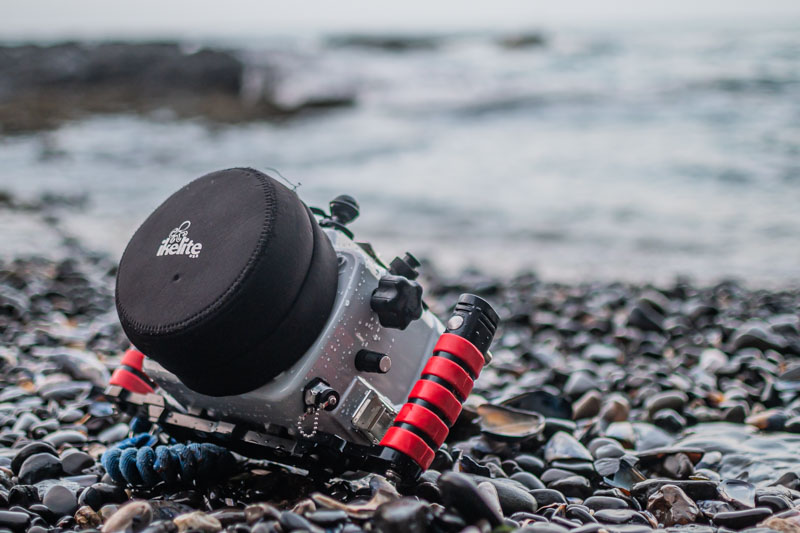 Conclusion
The Canon EOS R6II is a capable camera. It shines in stills mode, but it can also shoot great video footage at high frame rates.
If anyone is looking for a do-it-all camera, then the EOS R6II is definitely an option you should consider. It does have stiff competition from the likes of the Sony A7 IV, which is super popular and already a firm favorite, but if you're already a Canon user you'll be pleased to know there is now a viable alternative to the A7 IV.
If you have any questions about any of the cameras we've talked about in the article, please don't hesitate to reach out to the team at Bluewater Photo by emailing sales@bluewaterphotostore.com. They're always happy to help.
SUPPORT THE UNDERWATER PHOTOGRAPHY GUIDE:
The Best Service & Prices on u/w Photo Gear
Visit Bluewater Photo & Video for all your underwater photography and video gear. Click, or call the team at (310) 633-5052 for expert advice!
---
The Best Pricing, Service & Expert Advice to Book your Dive Trips
Bluewater Travel is your full-service scuba travel agency. Let our expert advisers plan and book your next dive vacation. Run by divers, for divers.
---